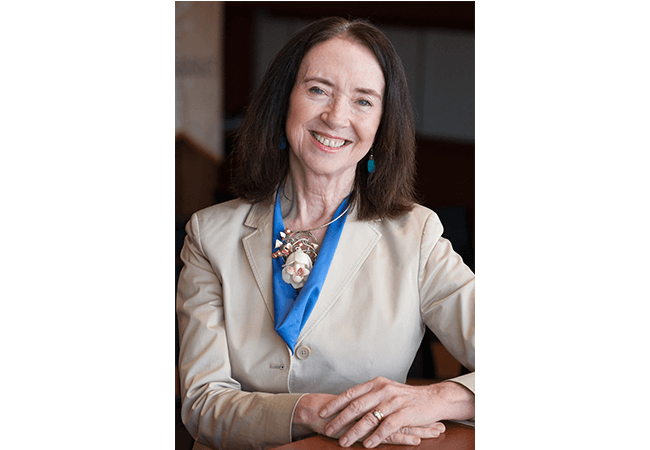 Nurse Practitioner Sees Progress in Removing Barriers to Care
This is the fifth in a series of posts about the top issues facing nursing today as covered in The Power of Ten: A Conversational Approach to Tackling the Top Ten Priorities in Nursing.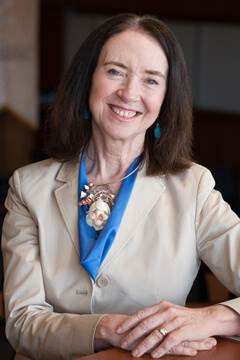 Nurse practitioners have made tremendous progress in "earning the right to take full and transparent accountability and authority for their own practice," says Margaret Flinter, APRN, PhD, C-FNP, FAAN, FAANP, the senior vice president and clinical director at Community Health Center, Inc., Connecticut. Flinter is referring to ongoing attempts to change laws that limit nurses from prescribing, ordering tests, or providing other actions for which they have been educated and trained.
"It is remarkable to look back for a moment and see how far we have come in the steady march to full scope of practice authority" for advanced practice registered nurses (APRNs), Flinter writes in The Power of Ten: A Conversational Approach to Tackling the Top Ten Priorities in Nursing.
Changing laws to allow APRNs to practice without such restrictions was identified as a top priority by more than 50 national and international nurse leaders surveyed for the book.
Today, Connecticut is one of 21 states that allow full practice authority for APRNs. But Flinter, who became a nurse practitioner in 1980, remembers handing out prescriptions that were pre-signed by her physician practice partner and ordering diagnostics in someone else's name. The state permits full practice authority for nurse practitioners after their first three years of practice and 20,000 training hours.
The Future of Nursing: Campaign for Action, an initiative of AARP Foundation, AARP, and the Robert Wood Johnson Foundation, has placed a priority on removing barriers to practice. Since the Campaign began, eight states, including Connecticut, have removed barriers that have prevented APRNs from practicing to the full extent of their education and training.
"It's no longer a matter of if, but when, all states will move into the category of full practice authority states for APRNs, and we will be that much closer to ending the shortages of primary care providers for all—but particularly underserved populations," Flinter says.
At the national level, a sign of progress is the recent passage of a bill that permits nurse practitioners to prescribe the drug buprenorphine to treat the opioid addiction, Flinter says.
"This is further evidence of recognition of the vital role we play in meeting the nation's healthcare needs, and of the steady march of progress," she says.
The Power of Ten is edited by Susan B. Hassmiller, PhD, RN, FAAN, senior adviser for nursing at the Robert Wood Johnson Foundation and director of the Future of Nursing: Campaign for Action; and Jennifer S. Mensik, PhD, RN, NEA-BC, FAAN.
Previous posts about The Power of Ten: 50 Nurses Outline Profession's Most Pressing Issues, Nurses Increasingly Advocate Beyond the Bedside, HIV Model for Interprofessional Collaboration Should Be the Norm, and Diversity Made the List of New "Power of Ten."