Senate Bill Would Allow Nurses to Help Fight Opioid Deaths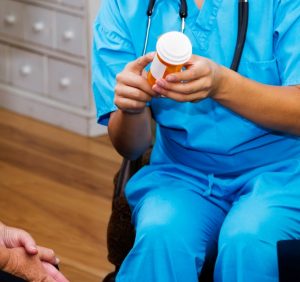 Nationally, opioid use is a public health threat. Now the ability for nurses to help fight the epidemic has been expanded.
The Senate last week passed a bill that allows nurse practitioners to prescribe buprenorphine, a drug that lessens addiction cravings. In passing the Comprehensive Addiction and Recovery Act, lawmakers acknowledged that drug addiction is a health problem best treated by treatment and recovery programs, not a crime to be handled strictly by law enforcement.
As the law stands now, the Controlled Substances Act allows only physicians to prescribe medications for those addicted to heroin and other drugs. The final version of Senate Bill 524, which President Barack Obama is expected to sign soon, will allow nurses practitioners and physician assistants who have completed training to prescribe buprenorphine—even in states with restrictive laws that otherwise require physician oversight for similar treatment.
According to the Centers for Disease Control and Prevention, 78 Americans die every day from an overdose of opioids, which killed more than 28,000 people in 2014. The bill, which passed 90-2, is a compromise among many variations between the House and the Senate. Although funding of various elements remains a question, the policy recommendations like the one that granting authority to nurse practitioners will help immensely. In a news release, American Nurses Association President Pamela F. Cipriano, PhD, RN, NEA-BC, FAAN, said: "This legislation represents much needed progress in our national effort to combat the devastating impact of the opioid epidemic and nurses are committed to playing a leading role in treating patients battling addiction."