Our Top 8 Stories for 2018
From states' efforts to make nurse-led care more accessible to all to the Duchess of Cambridge taking up nursing's mantle, 2018 was a big year in health care and nursing, and the Campaign for Action and our sister publication, Charting Nursing's Future, tracked it all. Below are our eight most-read blogs of the year. We thank you for visiting us in 2018 and hope you come back in 2019 for more stories about nurses building a healthier America.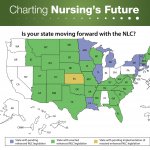 Twenty-nine states are part of the enhanced Nurse Licensure Compact, which allows nurses in those states to practice across state line.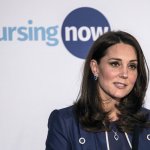 To the delight of many nurses worldwide, the Duchess of Cambridge, Kate Middleton, helped launch the global campaign, Nursing Now. "This campaign means a lot to me personally," the Duchess said. "My great-grandmother and grandmother were both volunteer nurses."

Five top nurse thought leaders shared their hopes for policy change in 2018. Did any of it become reality?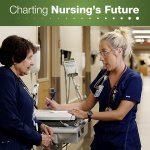 Long-held fears about a coming nursing shortage have shifted from a focus on numbers to a concern about experience. We cover suggestions on closing the "expertise gap" resulting from the retirement of nursing's baby boomers and their replacement by a large influx of millennials.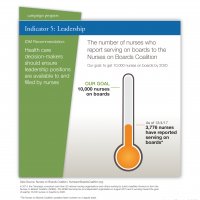 Twice a year, the Campaign for Action updates its Dashboard to show progress on achieving recommendations of the IOM future of nursing report. This January 2018 post highlighted noteworthy statistics and trends, including a jump in registered nurses getting their BSNs, more nurses reporting serving on boards and growing racial and ethnic diversity in the RN workforce.

Preceptors are at the core of the clinical education of nurses and other health professionals, including physicians, physician assistants, and advanced practice registered nurses (APRNs). Hawaii became the fourth state in the nation to pass a law aimed at helping the United States reduce its chronic shortage of preceptors, with an innovative solution that uses the power of the tax code to try to bolster their numbers.

This article highlights legislation passed in 2017 to expand consumers' access to nurse-led care, via the 30th Annual APRN Legislative Update.

The role of school nurses has never been more critical. This story highlights the many jobs and responsibilities our nation's 95,000 school nurses routinely juggle, from looking for warning signs of illnesses to mental health issues and even preparing to be first responders at school shootings.