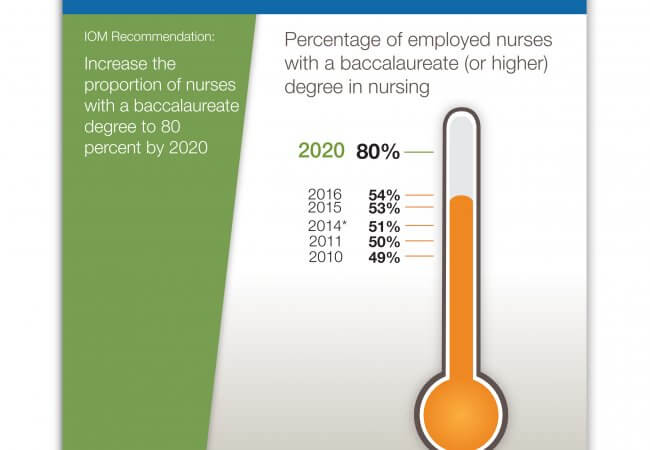 Progress Continues on IOM Future of Nursing Report Recommendations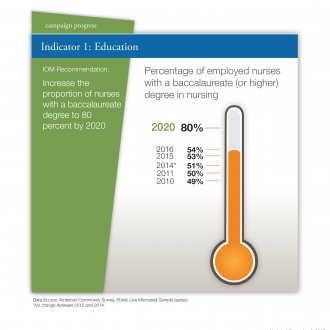 As of 2016, 54 percent of employed registered nurses held bachelor's of science degrees in nursing—up from 49 percent in 2010. That's no small feat when you consider that there are over 3.3 million nurses in the United States! This is just one of many noteworthy progress points seen in the latest round of updates to the Future of Nursing: Campaign for Action's Dashboard, a series of measures that highlight national progress made in implementing the Institute of Medicine's 2010 Future of Nursing report recommendations. The Dashboard is updated twice a year and tracks changes in seven areas, including nursing education, scope of practice, leadership, and diversity.
Other noteworthy statistics and trends include:
Growth in the number of employed nurses with a doctoral degree.
South Dakota joining the ranks of 8 other states who have granted nurse practitioners full practice and prescriptive authority since 2010.
More nurses reporting serving on boards or other governing bodies.
A growing number of US-educated, first-time NCLEX-takers who have bachelor's of science in nursing degrees.
Growing racial and ethnic diversity in the RN workforce.
View the primary and secondary Dashboard indicators in detail.