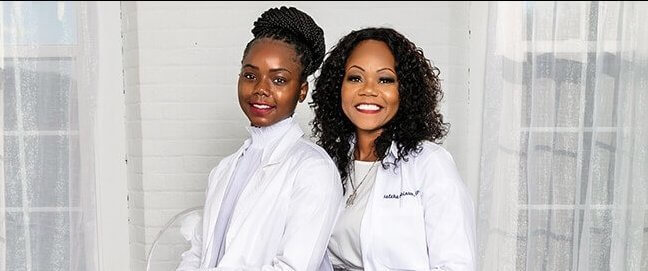 Black Mother-Daughter Nurse-Led Clinic Expands Access to Care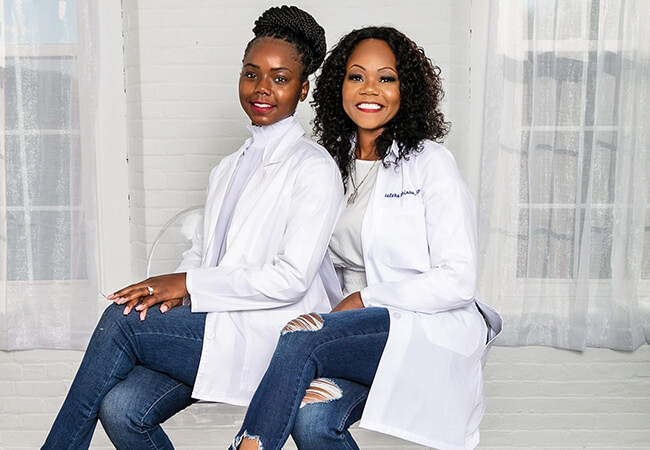 Maleka Robinson, MSN, BSN, RN, and her daughter Marcella Garner, DNP, CCRN, RN, made New Jersey history earlier this year when they opened the first Black-owned mother-daughter, nurse-led clinic in the state.
Robinson, who has lived in East Orange, N.J., for 24 years, wanted to bring a medical clinic to her community, which has a shortage of health providers and health accessibility.
"Demand for services outweighs access, and some people often do not trust the medical system," she said. "We know our community and want to bridge that gap."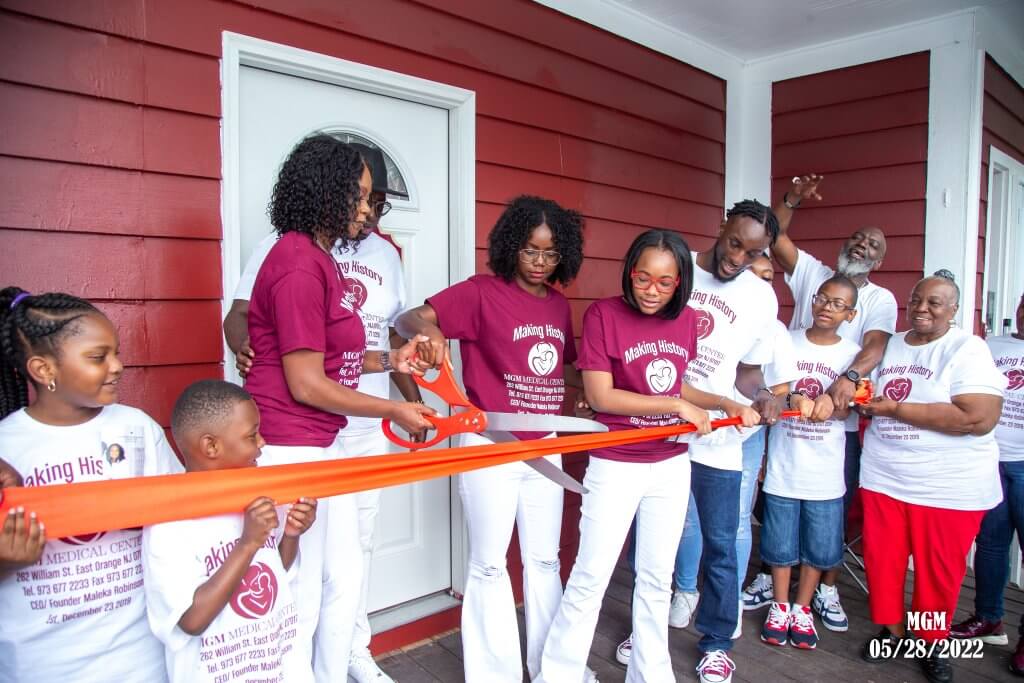 Robinson renovated the first floor of her two-family home into a medical facility, and MGM Medical Center opened its doors in June. MGM stands for Marcella Garner and Monica, the names of Robinson's two daughters.
Because Robinson and her daughter both work full-time in hospital settings, they keep the clinic open four-and-a-half days a week, each of them working there during their days off from the hospital.
Robinson is an acute care hospitalist at Morristown Medical Center, and Garner is a family nurse practitioner at the Institute of Neurology and Neurosurgery at Saint Barnabas Medical Center.
Their experiences caring for hospitalized patients inspired them to open a clinic focused on primary care and prevention.
"We see people at the end of the train and catch them at their lowest point," Garner said. "We wanted to see patients earlier on, when we can encourage them to get routine physicals and lab work, and to eat right and exercise. We want to educate patients and make them knowledgeable of how to take care of their hypertension, diabetes or asthma, so it doesn't lead to worse conditions or hospitalizations."
Ericia Williams, who lives in nearby Harrison, N.J., believes Robinson and Garner saved her life. She suffers from anemia, which caused her hands to be cold and turn yellow. Iron pills, a common treatment, made her ill. As a Black woman originally from the Caribbean, she wanted a provider who understood Black women's health. She discovered MGM Medical on ZocDoc.com.
Williams went for her physical and completed lab testing. Garner called her the next morning at 6:00 a.m. to tell her that her hemoglobin was dangerously low and to go to the emergency room for a blood transfusion — and stayed on the phone with her until she got there.
The blood transfusion was successful, and Williams has since completed three of five iron infusions to bring her hemoglobin up to normal levels. She is working with Garner and Robinson to eat more iron-rich foods to maintain her iron levels.
Robinson and Garner "are caring, and they really listened," Williams said. "They never rushed me, and they explained everything. I've told everyone from Brooklyn, where I grew up, you have got to check them out!"
Dea Turner, a chemist from Parsippany, N.J., similarly sought out a provider who understood her and her background after negative experiences with non-Black clinicians who criticized her weight based on unrealistic standards for her body type; her BMI is within the normal range.
"I get nervous going to a doctor, and they put me at ease," Turner said. "They listened, they were attentive, and they let me say what I needed to say. [Garner] did encourage me to exercise more and to make sure I'm eating healthy, but she didn't make me feel bad about it. She could relate to me and my background."
Turner appreciates how the East Orange community can see Garner and Robinson and "imagine entering the medical field, too. It's a good image for young people to see these women."
Both Williams and Turner emphasized the importance of having a provider who looks like them, given the widespread health disparities affecting Black women. Research shows that Black nurses increase access to care and improve the quality of care Black patients receive.
The mother-daughter health team wants to address the disparities in care head on. Their initial goals are to make the East Orange community aware of the clinic, as well as to provide education on disease prevention and to refer patients, as needed, to services that address the many social determinants of health.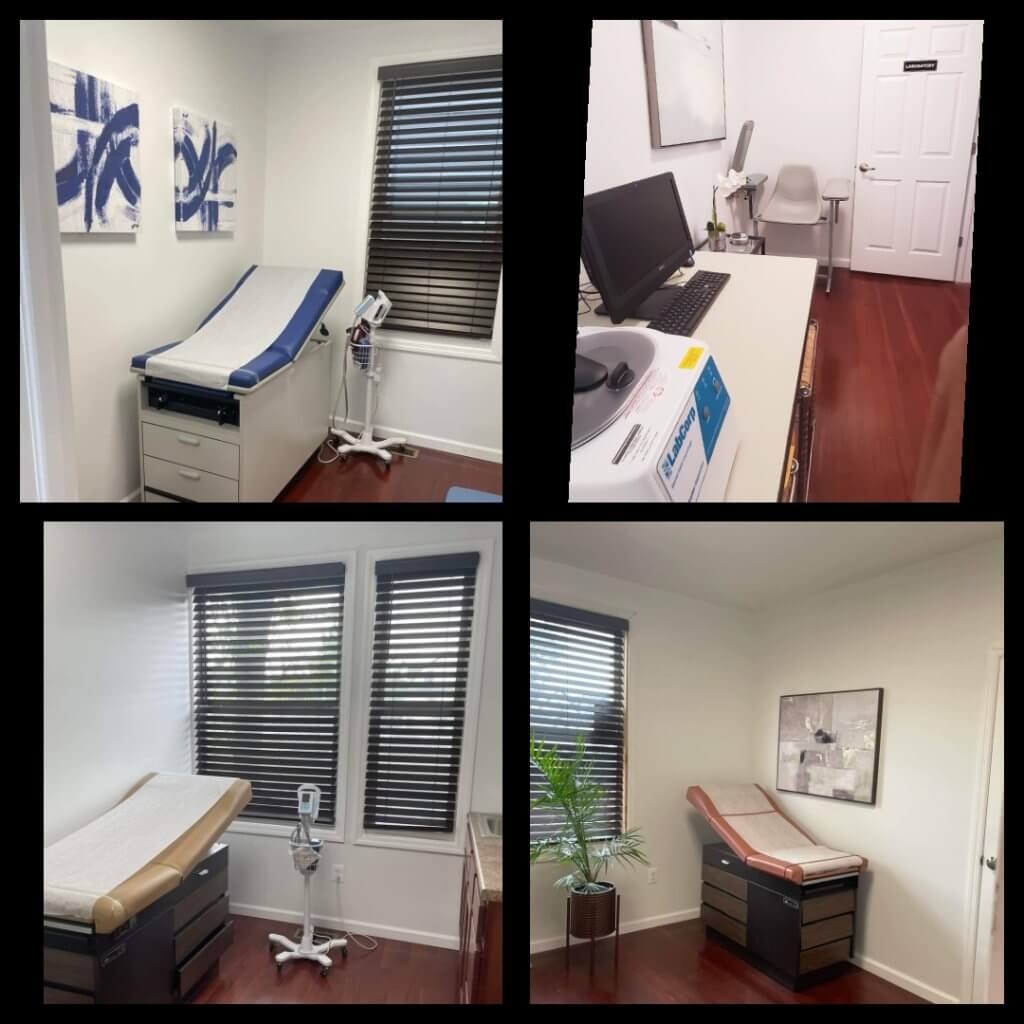 Their long-term goals are to hire an obstetrics/gynecology provider and nutritionist. They want to provide exercise and nutrition classes and make the clinic a place people visit to stay healthy. They also want to encourage more people in their community to seek medical care.
"From growing up in East Orange and speaking to other people, we realized there was a mistrust of health care professionals," Garner said. "We let people know we treat everyone with love and respect. If we build trust, patients start to ask us questions about their health."
The clinic, which is transit accessible, accepts most insurance carriers, Medicare and Medicaid patients, and charges an $80.00 flat fee for patients without insurance. Approximately 10 percent of patients self-pay, and 20 percent are on Medicaid ─ a number Robinson expects to increase. It also partners with LabCorp, Quest and Acureference to offer patients without insurance a discount on lab tests.
Mervin Nelson, who lives in Newark and lacks insurance, sought out the clinic when he had a stomach infection and learned MGM Medical takes uninsured patients.
"They treated me right, and they made me feel welcome," he said. "A lot of places turn their back on you without insurance."
Robinson's and Garner's impactful careers illustrate the power of nurses modeling and mentoring for each other and their communities. Robinson decided to become a licensed-practical nurse (LPN) after she saw an LPN helping a disabled woman grocery shop. A young single mom, Robinson worked as an LPN, then returned to school for her RN, BSN, and then MSN to "be able to make a bigger impact," she said. Robinson has also been a part of medical mission teams, including in Haiti, Jamaica and the Dominican Republic for over 12 years.
Garner fell in love with nursing after working in a nursing home as part of a health class elective she took in high school.
"Whether it was just chatting with a patient or getting them coffee, the patients were so appreciative, and it gave me great joy," recalled Garner, who had intended to become a lawyer before taking the elective. "I told my Mom, 'I get it. I understand why you're a nurse, and I want to be one, too.'"
Garner was content with her bachelor's degree and working in an ICU, but her mother told her she could make a larger impact by helping more patients to stay well with a doctorate of nursing degree.
"I trusted her, so I did it," Garner recalled. "We love our jobs. We love helping our patients."