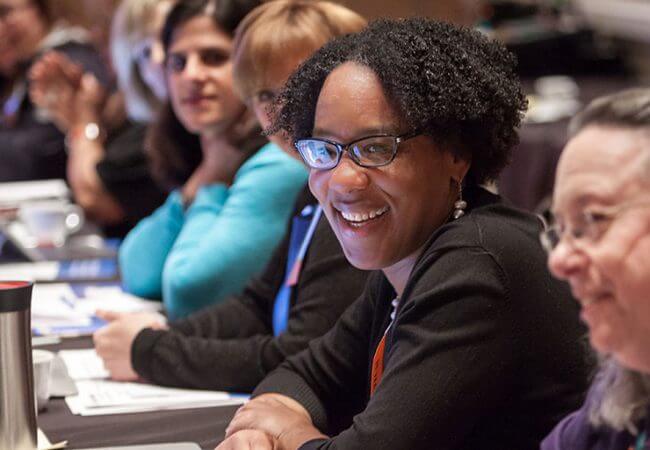 "Vote and Participate": Monica McLemore on Nursing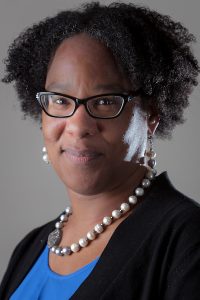 This is the fifth in a series of profiles of leaders who are part of the Campaign talking about their connections to the nursing or health care profession and their interests in healthier communities.
At the University of California, San Francisco, Monica McLemore, PhD, MPH, RN, holds many roles, including assistant professor in the Family Health Care Nursing Department, staff nurse at Zuckerberg San Francisco General Hospital and Trauma Center, as an affiliated scientist with Advancing New Standards in Reproductive Health, and a member of the Bixby Center for Global Reproductive Health. McLemore's work embraces intersectional problems associated with sexual and reproductive health, including health disparities, stigma, incarceration, unintended pregnancy, and difficulty accessing services. Women of color are affected in greater proportion by these social determinants of health, and she sees her role as an advocate, connector, and innovator of programs that directly target these determinants in the domains of nursing and community health. McLemore is part of the Campaign Outreach Advocates for a Culture of Health program.
Why did you decide to become a nurse?
I was born a preemie in 1969 and I was a very sick child. I decided at 8 years old after so many wonderful interactions with nurses that I would become a nurse when I grew up.
To be with other humans at some of the most vulnerable moments of their lives, to understand they deserve dignity and respect, was one of the most important lessons I learned as a nurse and a person.
Can you describe your evolution from making that decision to where you are today?
I graduated in the top 10 percent of the high school seniors in New Jersey and earned a Garden State Scholarship that provided me tuition, fees, and room and board at The College of New Jersey. I was accepted directly into the bachelor's program and have been a licensed nurse since 1993. My first hospital job was at Mercer Medical Center, the hospital where I was born! I went on to earn a master's in public health and a PhD in nursing.
I was trained by some amazing nurses who taught me that being a nurse and having the privilege to care for patients is a gift. To be with other humans at some of the most vulnerable moments of their lives, to understand they deserve dignity and respect, was one of the most important lessons I learned as a nurse and a person. I've worked only in women's health after my two years at Mercer Medical Center, and understanding this core concept is super important—particularly when women are not treated well in our society.
Of all that you have accomplished, what are you most proud of?
I will name two: First, being the only nurse whose research was cited in the American Academy of Nursing's statement on the Whole Woman's Health v Hellerstedt decision that was heard by the U.S. Supreme Court of in 2016. The second was being able to bring women of color and their voices to the Obama White House during the Frontiers of Science meeting in October 2016. My community engagement work, which is grounded in hearing from women of color at social and medical risk for preterm birth, was recognized by the attendees of that meeting, which included high-ranking officials from the White House Office of Science, Technology, and Policy; the National Institutes of Health, including director Francis Collins, and the National Science Foundation. The highlight of that meeting was fist-bumping President Obama as he exited the plenary session!
If you could change the profession in any one way, what would you change and why?
I would dismantle the barriers between clinical practice and research in nursing. There are systems and structures that make it very difficult for nurse researchers to maintain clinical practice and clinical nurses to conduct high-quality research but I don't see clinical nursing work and nursing research as separate and distinct things. I would also change the perception of schools of nursing that clinical work and research should be bifurcated in ways that make practical, but not philosophical, sense.
What is the most important action that nurses can take to lead the way to improve health and health care in America?
Vote and participate in the legislative and policymaking process.
What role do you see for yourself in building a healthier America?
Educating the next generation of clinicians about what health and wellness means in the context of injustice and pushing clinicians and scientists to work together to design bold and novel prevention interventions for the benefit of all—with a specific focus on our most vulnerable citizens.