The Culture of Health Breakthrough Leaders in Nursing award recognizes those nurses who contribute in extraordinary ways to the lives and well-being of those in their communities. Nominees from across the country have included nurses who show leadership and innovation in numerous ways, such as an inventive use of technology, dedication to underserved populations, and a focus on pressing but often overlooked needs. The award includes a scholarship for a leadership development program, and awardees, working with their Action Coalitions, act as ambassadors for the Campaign and its goals to build healthier communities through nursing.
2015 Breakthrough Leaders
Lucia Alfano, RN, MA—New York
Katie Eilers, MPH, MSN, RN—Washington
Erica Joseph, PMHNP-BC, APRN, NP-C—Louisiana
Leanne L. Lefler, PhD, ACNS-BC, APRN, FAHA—Arkansas
Laure Marino, MSN, MS, FNP-BC, GNP-BC—West Virginia
Monica McLemore, PhD, MPH, RN—California
Renee' Menkens, MS, RNC—Oregon
Gina Miranda-Diaz, MS/MPH, DNP, RN—New Jersey
Melissa Pinto, PhD, RN, FAAN—Georgia
Andrea Tanner, MSN, RN, NCSN—Indiana
2014 Breakthrough Leaders
Jessica Gonzalez Contreras, MPH, BSN, RN — Indiana
Jake Creviston, MN, RN, PMHNP, DNP — Oregon
Dorene Hersh, MSN, RN — Washington
Fran Keeler, MSN, RN, DBA — Vermont
Maria Torchia LoGrippo, PhD, MSN, RN — New Jersey
Dan Lose, RN, BSN, DNP — Iowa
Danielle Howa Pendergrass, DNP, APRN, WHNP-BC — Utah
Diana Ruiz, DNP, RN-BC, CWOCN, NE — Texas
Josie L. Veal, PhD, RN, APNP, FNP-BC — Wisconsin
AnnMarie Walton, MPH, RN, OCN, CHES, PhD — North Carolina
2015 Breakthrough Leaders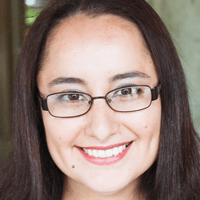 Lucia Alfano, RN, MA—New York
Lucia Alfano is a member of the nursing faculty at Concordia College in New York. She is a practicing public health nurse. She is founding president of the National Association of Hispanic Nurses (NAHN) Westchester chapter, which she launched to address challenges facing Hispanic patients and health care professionals in a community that hasthe second highest percentage of Hispanics in the state. She has raisedthousands of dollars to further NAHN's mission, and works with community and government leaders to raise the profile of Hispanic nurses andattract more Hispanics to the field of nursing. A member of the New York State Action Coalition since 2013, Alfano leads the communications and operations committee and is a member of the diversity and steeringcommittees; she co-authored the Action Coalition's diversity toolkit. Alfano is also a board member of R.A.I.N.'s Home Healthcare Services,for elderly, disabled, and homebound individuals. "A Culture of Healthis essential to my existence," Alfano says. "To see children, seniors,adults, families, and full communities rising to the challenge of acommitment to good health and maintenance of good relationships is myultimate daily mission."
---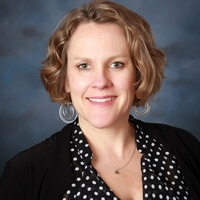 Katie Eilers, MPH, MSN, RN—Washington
As the assistant nursing director of community health for Kitsap County, Washington, Katie Eilers oversees the parent-child health nursing, chronic disease prevention programs, and community health improvement processes. She is a founding member of Kitsap Strong—Kitsap County's initiative to prevent childhood trauma—serves on the governor's Community Health Advisory Board, and participates in the Health Leader Nursing Program with the Washington Action Coalition, with a particular focus on empowering nurses to engage as leaders in health care reform. Previously, Katie worked for a South African-based development agency designing community-driven programming to improve child nutrition and health. During her time directing a nonprofit organization in Compton, California, she collaborated with UCLA on a campaign to reduce alcohol consumption during pregnancy among African American women. "I am passionate about creating space for all people to live full and healthy lives," Eilers says. "I have engaged in diverse programming, including working with city and county planners to promote changes in our built environments and food systems which allow for improved and equitable access to healthy living choices."
---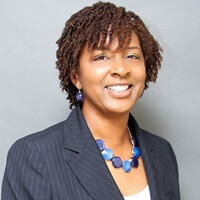 Erica Joseph, PMHNP-BC, APRN, NP-C—Louisiana
As a psychiatric/mental health nurse practitioner with the Southeast Louisiana Veterans Health Care System, Erica Joseph has been working to develop suicide prevention strategies and improve substance abuse treatment for veterans. She is a member of the Addictions Council of the American Psychiatric Nurses Association, which creates strategies to care for those with substance abuse disorders, and has been working to address depression among African American males. As a doctoral student at Southern University who will earn her DNP in December, Joseph has been working with the Louisiana Action Coalition developing policy statements and promoting workforce diversity. "I am currently conducting a study on suicide prevention training in primary care settings, and I look forward to sharing the results," Joseph says. She is focused on serving one of the most vulnerable populations, "severely mentally ill clients in rural communities, while building community partnerships to improve health, reducing the need for emergency care. This is a rewarding experience, which positions me to treat the clients in rural communities where they live and work."
---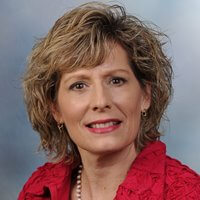 Leanne L. Lefler, PhD, ACNS-BC, APRN, FAHA—Arkansas
Leanne Lefler is an associate professor and the education leader of the Hartford Center of Geriatric Nursing Excellence at the College of Nursing, University of Arkansas for Medical Sciences. She has garnered several national honors for her work and serves on the boards of the American Heart Association and the Southern Nursing Research Society. Lefler has built a research program with a focus on cardiovascular care in gerontology as well as disparities among populations. She is a co-lead of a $1.9 million grant from the Health Resources and Services Administration to improve the geriatric workforce in medically underserved and rural areas of Arkansas. Lefler serves as co-lead of the Arkansas Action Coalition doctoral education committee, and also works to increase the number of nurses with bachelors in science of nursing degrees. "I recently completed work as principal investigator on an NIH-funded, three-year clinical trial and led an interdisciplinary team to test a tailored intervention for older women to promote home-based exercise," Lefler says. ""Our intervention was patient-centered. We fully believe that until health care addresses the culture of health, lasting behavioral changes are unlikely."
---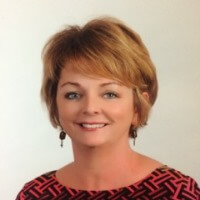 Laure Marino, MSN, MS, FNP-BC, GNP-BC—West Virginia
Laure Marino has managed her own practice for 18 years as a family/geriatric nurse practitioner. As the director of The Primary Care Center at Process Strategies, she recently launched a fully integrated primary care center in Charleston, West Virginia, which is the only practice of its kind in the southern part of the state. Her focus is on leading an interdisciplinary team of nurses, social workers, clinical psychologists, physicians, and pharmacists to promote wellness as well as manage acute and chronic medical conditions of those with serious behavioral health issues. To make it easier for patients to get to her health clinic, she worked with the Charleston Transit Authority to establish a bus stop nearby. Knowing of the high rate of tobacco use in the community, Marino established a smoking cessation program. Marino has been involved with the West Virginia Action Coalition since its beginning and serves as co-lead for its leadership team. "As a primary care provider for many years in West Virginia, I am acutely aware of health disparities in Appalachia," says Marino. "I'm honored, excited, and passionate about improving the lives of our clients who struggle with low literacy, unemployment, and a high chronic disease burden."
---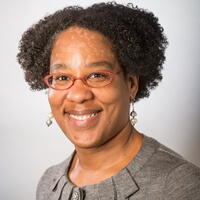 Monica McLemore, PhD, MPH, RN—California
At the University of California, San Francisco, Monica McLemore is an assistant professor in the Family Health Care Nursing Department, an affiliated scientist with Advancing New Standards in Reproductive Health, and a member of the Bixby Center for Global Reproductive Health. She maintains clinical practice as a public health and staff nurse at San Francisco General Hospital in the Women's Options Center. McLemore's research is geared toward understanding women's health and wellness across the lifespan. She is an elected member of the governing council for Population Reproductive and Sexual Health section of the American Public Health Association and a recipient of the 2015 teaching award from the American College of Nurse Midwives. McLemore helped develop the California Action Coalition's diversity plan and has been involved in a multistate initiative to improve diversity in the nursing workforce. "My work embraces complex and intersectional problems associated with sexual and reproductive health, including health disparities, stigma, incarceration, unintended pregnancy, and difficulty accessing services," McLemore says. "Women of color are impacted in greater proportion by these social determinants of health, and I see my role as an advocate, connector, and innovator of programs that directly target these determinants in the domains of nursing and community health."
---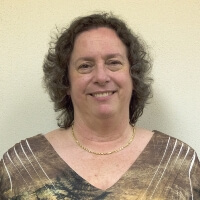 Renee' Menkens, MS, RNC—Oregon
As a practicing nurse in rural Oregon, Renee' Menkens has tackled challenges such as scarce resources and lack of referral options for patients who struggle with a combination of physical, mental, and behavioral health problems. In addition to serving as a primary care provider with a mental health focus, Menkens is a clinical assistant professor at the Oregon Health & Science University School of Nursing. She serves on numerous boards, including as chair of the Bay Area Hospital Unit-Based Practice Committee, as a member of the Coos County Medical Reserve Corps, the Community Health Improvement Steering Committee, and Friends of Public Health. Since its inception she has also served on the Oregon Action Coalition's steering committee, where she is working to develop nursing leaders to take on roles on hospital and health care organization boards. "Working with local communities to improve health at this level is a significant area of contribution that nurses can be doing," Menkens says. "As a nurse, I see my contribution to this effort through my teaching work, direct patient care in our local psychiatric unit, and in being part of local and state organizations that support health and improve the system of health care for all populations."
---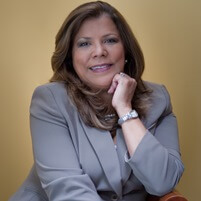 Gina Miranda-Diaz, MS/MPH, DNP, RN—New Jersey
As a state-licensed health officer and director of the Health Department of West New York, NJ, Gina Miranda-Diaz is the public health official for the town and its 57,000 residents. Miranda-Diaz is also adjunct faculty at both Rutgers University School of Nursing and Lehman College Nursing Department.  Miranda-Diaz graduated from the University of Medicine and Dentistry of New Jersey with a Doctorate in Nursing Practice, earned a dual master's degree in Nursing and Public Health at Hunter College, and a Bachelor of Science in Nursing degree from Adelphi University. As a nurse and an active volunteer with disaster health services at the American Red Cross, Miranda-Diaz was deployed to a shelter during Hurricanes Katrina and Rita, and aided passengers of US Airways Flight 1549—the so-called Miracle on the Hudson. Miranda-Diaz is vice president of the National Association of Hispanic Nurses New Jersey chapter and will become president in 2016. She is a member of the executive board of the American Diabetes Association. Gov. Chris Christie appointed Miranda-Diaz to the New Jersey State Board of Nursing in 2014. She is a member of the New Jersey Action Coalition with a focus on increasing diversity and mentoring public health nurses.
---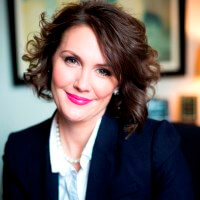 Melissa Pinto, PhD, RN, FAAN—Georgia
Most people think avatars are merely a feature in video games. Melissa Pinto saw them as a chance to improve adolescent health. Pinto pioneered the use of 3-D avatars as a digital therapeutic—a way for adolescents and young adults to use a virtual health care environment to become familiar with the entire clinical setting, which has allowed for improved mental health outcomes. Her work garnered national recognition from the Obama administration, the Substance Abuse and Mental Health Services Administration, and national media outlets. She is an assistant professor at Emory University's Nell Hodgson Woodruff School of Nursing, where she leads a social responsibility program dedicated to preparing nurses to have a deep understanding of health issues affecting vulnerable populations. She works closely with The Carter Center on mental health initiatives for children. Pinto participated in a Georgia Action Coalition conference panel on mentoring of doctoral students and has committed to helping her Action Coalition increase the number of nurses with doctorates. "My multidisciplinary research engages adolescents and young adults from low-resource communities in the development and testing of novel technologies to lessen depressive symptoms," Pinto says. "This type of work, in the digital space, has great potential to provide high-quality mental health services for all Americans, especially those who have trouble accessing care."
---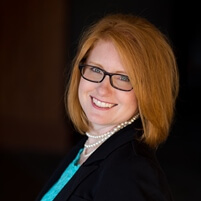 Andrea Tanner, MSN, RN, NCSN—Indiana
As the coordinator of health services and a school nurse for New Albany-Floyd County Schools in Indiana, Andrea Tanner oversees the health of 12,000 children each year. She also became a national trainer for allergy and anaphylaxis because she wanted schools to be prepared to safely care for the many students at risk. She developed a "Breakfast and Learn" program for southern Indiana public health nurses who lacked opportunities for continuing education, and launched free in-school vaccination clinics, which dramatically improved vaccination rates for students with no insurance. When she saw that heroin and prescription drug abuse was on the rise in her county, she partnered with the local health department to train school nurses and equip high schools with life-saving skills. "As a school nurse, I strive to make every single encounter with a child, family, or school employee a teachable moment to improve health," says Tanner. She also recently became a foster parent, an experience she says has opened her eyes to a world of health inequity for single mothers who live in fear of losing parental rights because they cannot access mental health services. As a result, Tanner has hopes of becoming a mental health nurse practitioner in her community.
2014 Breakthrough Leaders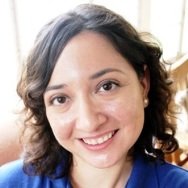 Jessica Gonzalez Contreras, MPH, BSN, RN — Indiana
Jessica Gonzalez Contreras, RN, BSN, MPH, is a bilingual nurse home visitor with Nurse Family Partnership of Indiana in Indianapolis. In this role, she provides the support that first-time moms need to have a healthy pregnancy, become knowledgeable and responsible parents, and provide their babies with the best possible start in life.  Contreras serves on the Indiana Action Coalition's diversity and inclusion leadership team. She works to increase the diversity of the nursing workforce in Indiana to ensure that it matches the state's population. She is also a member of the Indiana University Latino Alumni Association. Contreras is a first-generation college graduate. She holds a master's in public health from Indiana University–Purdue University Indianapolis. While pursuing her master's degree, she was awarded two scholarships to study health care abroad in China and South Africa. She holds a bachelor's in nursing from the University of Texas-Pan American.
---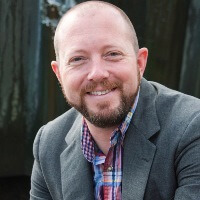 Jake Creviston, MN, RN, PMHNP, DNP — Oregon
Jake Creviston, RN, BSN, MSN, is a psychiatric mental health nurse practitioner at an integrative patient-centered primary care home in Portland, Oregon. His work focuses on psychotherapy and medication management in an interprofessional, integrative care setting, with a special focus on safely weaning patients off of psychiatric medications. He is also currently completing a doctor of nursing practice (DNP) residency in mental health intensive case management at the Portland Veterans Affairs (VA) Medical Center. Creviston is a member of the Oregon Action Coalition's steering committee, leadership workgroup, and legislative subcommittee. He also serves as the school of nursing student member of Oregon Health & Science University's Interprofessional Curriculum Committee. In addition, he is the nursing program representative for the Portland State University and Oregon Health & Science University Institute for Healthcare Improvement Open School Chapter. Creviston focuses on leadership and policy as he pursues his DNP at Oregon Health & Science University. He holds a master's in nursing from Oregon Health and Science University and a bachelor in nursing from Linfield College.
---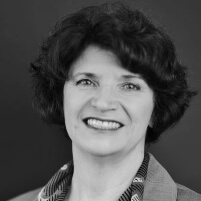 Dorene Hersh, MSN, RN — Washington
Dorene Hersh, RN, MN, is chief of nursing services at Public Health Seattle‒King County in Seattle, Washington. She is responsible for clinical practice oversight for more than 250 public health nurses employed in management, supervisory, advanced practice, field nursing, ambulatory care, and correctional health roles. Hersh is involved in several state-level roles as a member of the executive team for the Washington State Community Health Leadership Committee; member of the nursing practice commission for the Northwest Organization for Nurse Executives; and vice president for the Washington State Association of Local Public Health Officials. She is also a member of the Washington State Public Health Association and the regional membership representative for the Association of Public Health Nurses. Hersh was a collaborator in the development of licensing regulations for a newly created facility category of Pediatric Day Health and Respite, the first of its kind in California. She has lectured internationally on pediatric respite care for medically fragile children. Hersh has a master's degree in nursing as a pediatric nurse practitioner from the University of Washington. She is a graduate of the Millard Fillmore Hospital School of Professional Nursing, and has a bachelor's in nursing from the University of San Diego. She was also a recipient of the 1993 Presidential Circle Award for Lifeline/Kangaroo Kids' parent company, Secomerica.
---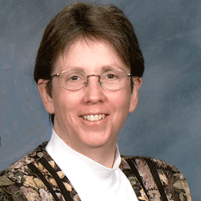 Fran Keeler, MSN, RN, DBA — Vermont
Fran Keeler, RN, MSN, DBA, is the state survey agency director for the State of Vermont's Division of Licensing and Protection, where she leads the regulation of Vermont health care facilities. She has worked there since 2003. She also teaches nursing and health care administration classes at the University of Phoenix, Grand Canyon University, and Empire State College. She previously worked in nursing administration in Massachusetts for 18 years. Keeler is a member of the Vermont Action Coalition, the Vermont Organization of Nurse Leaders, and the American Organization of Nurse Executives. She is also the president-elect of the Kappa Tau Chapter of Sigma Theta Tau International. Previously, Keeler served as director of education and practice for the Vermont State Nurses' Association and as president of the Association of Health Facility Survey Agencies. Keeler has been a registered nurse for over 30 years. She holds a master's degree in nursing from Russell Sage College and a bachelor's degree in nursing from Fitchburg State College.
---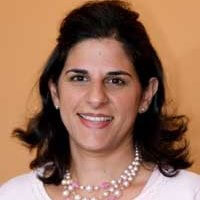 Maria Torchia LoGrippo, PhD, MSN, RN — New Jersey
Maria Torchia LoGrippo, RN, MSN, PhD, is working on a postdoctorate as a project director for New Jersey's State Implementation Program grant to address seamless academic progression at Rutgers University. She also teaches part-time at Seton Hall University's Clinical Nurse Leader program. She began her teaching career in 2005 and has worked in a variety of settings, including emergency room, intensive care, and as a neurosurgical clinical coordinator at the Hospital of the University of Pennsylvania and St. Luke's Roosevelt Hospital. Under the mentorship of Edna Cadmus, LoGrippo's role as a postdoctorate faculty member at Rutgers includes leading the New Jersey Action Coalition's work on academic progression at both the state and national levels. She is the faculty advisor for "Leaders in Healthcare" a student organization at Seton Hall University. She is also a member of her town's Board of Health. LoGrippo holds a master's in nursing from the University of Pennsylvania and a bachelor's degree in nursing from Georgetown University. LoGrippo holds a PhD in Nursing from Seton Hall University. Her doctoral work focused on perceptions of trust and stress among pregnant women receiving care from certified nurse midwives. She was named a Robert Wood Johnson Foundation New Jersey Nursing Scholar in 2009 and received a faculty preparedness program scholarship to support her PhD studies.
---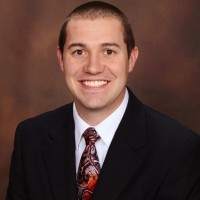 Dan Lose, RN, BSN, DNP — Iowa
Dan Lose, RN, BSN, is a registered nurse at UnityPoint Health–St. Luke's Hospital in Cedar Rapids, Iowa, and a doctor of nursing practice (DNP) student at the University of Iowa. Previously, he spent two years as a VA Quality Scholars Fellow at the Iowa City VA Healthcare System. Lose serves on the board of directors for the Iowa Nurses Association and was a new graduate representative on the Iowa Action Coalition's nurse residency taskforce. In October 2014 he received the Hector Perez Award from the Iowa Nurses' Association. He is the youngest nurse to receive the award. Lose is also the former president of the University of Iowa Association of Nursing Students and Iowa Association of Nursing Students. He is a member of Sigma Theta Tau International, the American Assembly for Men in Nursing, and the American Nurses Association. Lose holds a bachelor's in nursing from the University of Iowa.
---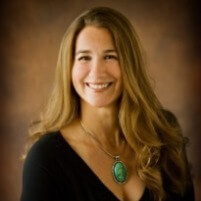 Danielle Howa Pendergrass, DNP, APRN, WHNP-BC — Utah
Danielle Howa Pendergrass, DNP, APRN, WHNP-BC, is an independent nurse practitioner who owns and operates Eastern Utah Women's Health in Price, Utah. She offers services to over 20,000 underserved women and has partnered with federal, state, and local agencies to provide care for both the insured and uninsured. Pendergrass is also an instructor for entry-level nurses at Utah State University Eastern as well as a preceptor for Women's Health Nurse Practitioner students from the University of Utah. Pendergrass works closely with the Utah Action Coalition for Health. She was a collaborator in changing Utah's Medicaid policy to allow nurse practitioners to bill directly and be reimbursed by Medicaid. She also contributed to negotiating equal pay for equal services. Now all nurse practitioners in Utah are reimbursed at 100 percent of the physician rate. Pendergrass has submitted articles for publication, presented posters, spoken at conferences, and has written educational articles for state and local newspapers discussing the importance of nurses being able to practice to the full extent of their education and training. Pendergrass received her doctorate in nursing practice and her master's degree in nursing (women's health nurse practitioner) from the University of Utah. She is a graduate of the nursing program at the College of Eastern Utah (now USU Eastern) and earned her bachelor's degree in nursing from Weber State University.
---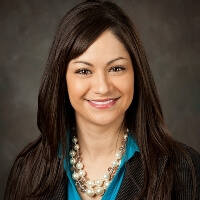 Diana Ruiz, DNP, RN-BC, CWOCN, NE — Texas
Diana Ruiz, DNP, RN-BC, CWOCN, NE is the director of population health at Medical Center Health System in Odessa, Texas, where she leads a Department of State Health Services grant-funded community coalition to reduce preventable hospital re-admissions. Ruiz has recently been awarded another healthy communities grant. In this role she promotes population health through care coordination and community engagement. She is also on the adjunct faculty at Walden University and Grand Canyon University.  Ruiz currently sits on the executive board for the Texas Team. She also serves on a regional committee for the March of Dimes and the Ector County School Health Advisory Council. Ruiz earned her doctorate and master's degrees at Texas Tech University Health Sciences Center with a specialty focus in executive leadership. She is board certified as a wound ostomy and continence nurse and as a nurse executive and community health worker.
---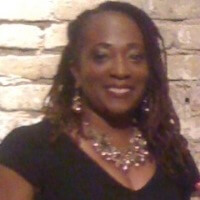 Josie L. Veal, PhD, RN, APNP, FNP-BC — Wisconsin
Josie L. Veal, PhD, RN, APNP, FNP-BC, serves as a nurse educator for Milwaukee Area Technical College. In this role, she utilizes her nursing expertise to provide didactic and clinical instruction. Veal serves as a member of the board of directors for the Wisconsin Center for Nursing, co-lead for the Wisconsin Action Coalition. She is involved with a variety of community-based organizations including Alpha Kappa Alpha Sorority, Walnut Way Conservation Corporation, and the Milwaukee Chapter of the National Black Nurses Association. Veal earned her doctorate in nursing from Marquette University in Milwaukee, Wis. She received her master's degree in nursing as a family nurse practitioner from Concordia University, and her bachelor's in nursing from Carroll-Columbia College. Veal's doctoral dissertation focused on examining the correlations between pre-academic factors, linguistic diversity, and first semester course grades among associate degree nursing students.
---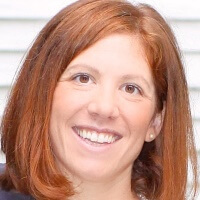 AnnMarie Walton, MPH, RN, OCN, CHES, PhD — North Carolina
AnnMarie Lee Walton, MPH, RN, OCN, CHES, is a full-time PhD candidate in nursing at the University of Utah. She is also a per diem clinical nurse on the inpatient hematology/oncology unit at the North Carolina Cancer Hospital, adjunct faculty in the health care systems department, and a social clinical research associate at the University of North Carolina School of Nursing. Walton received her master's in public health and bachelor's in nursing from the University of North Carolina at Chapel Hill. She also has a bachelor's degree in community health education from the University of Maryland. Walton is a pre-doctoral fellow in cancer, aging and end of life, as well as an American Cancer Society Doctoral Scholar and a Jonas Nurse Leader Scholar. Walton's research interests center around occupational exposures to carcinogens. Her dissertation focuses on the pesticide protective behaviors of Latino migrant and seasonal farmworkers in North Carolina. Walton is active in legislative efforts to minimize hazardous drug exposures for health care workers. She also serves as political liaison to Triangle Oncology Nursing Society's board of directors.