Campaign Outreach Advocates for a Culture of Health (or COACH) is a program launched in 2017 that leverages the innovative thinking and energy of the Campaign's Breakthrough Leaders in Nursing.  COACHes are Breakthrough Leaders in Nursing who have received training to deliver effective and action-oriented presentations about nursing's role in building a Culture of Health to diverse audiences, including health organizations, non-nursing groups, community partners, and businesses.
They are available for presentations and speaking engagements nationwide, and they strengthen Action Coalitions by representing them as they build healthier communities through public speaking, networking, fundraising, and advocating. To request a COACH to speak at your event, please contact us.
COACHes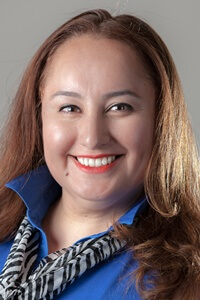 Lucia J. Alfano, RN, MA Lucia J. Alfano is a public health expert and assistant professor of nursing at Concordia College, New York. She is founding president of the National Association of Hispanic Nurses (NAHN) Westchester chapter, which addresses challenges facing Hispanic patients and health care professionals in a community with the second highest percentage of Hispanics in the state. She has raised thousands of dollars to further NAHN's mission, and works with community and government leaders to raise the profile of Hispanic nurses and attract more Hispanics to the field of nursing. A member of the New York State Action Coalition since 2013, Alfano leads the communications and operations committee, is a member of the diversity and steering committees, and co-authored the Action Coalition's diversity toolkit. Alfano is also a board member of R.A.I.N. Inc., an agency offering myriad services to undeserved and vulnerable communities.
---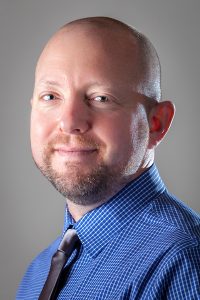 Jake Creviston, DNP, RN, PMHNP-BC
Jake Creviston is a psychiatric mental health nurse practitioner at Quest Center for Integrative Health in Portland, Oregon, where he practices psychotherapy and medication management in an interprofessional, integrative care setting. He also teaches mental health nursing as an assistant professor at Linfield Good Samaritan School of Nursing. Creviston is a member of both the Oregon Action Coalition's leadership and communications workgroups and is president-elect of the American Psychiatric Nurses Association—Oregon Chapter. Creviston holds a bachelor's in nursing from Linfield College and a master's in nursing from Oregon Health & Science University, where he also earned his Doctor of Nursing Practice degree with a focus on leadership and policy. His scholarly work continues to promote professional nursing.
---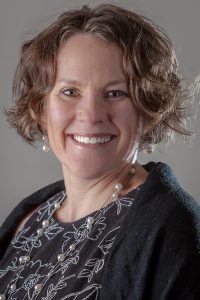 Katie Eilers, MPH, MSN, RN, APHN-BC
As the director of community health for Kitsap County, Washington, Katie Eilers oversees the parent-child health nursing, chronic disease prevention programs, communicable disease, epidemiology and assessment, and community health improvement processes. She is a founding member of Kitsap Strong—Kitsap County's initiative to prevent childhood trauma. She serves on a number of boards, including the Washington Center for Nursing, Kitsap Community Resources, the Kitsap County Commission on Children and Youth, and the Olympic Community of Health. With the Washington Action Coalition, Eilers participates in the Health Leader Nursing Program, with a focus on empowering nurses to be leaders in health care reform and addressing the social determinants of health. She was recently accepted to participate in the National Council on Behavioral Health's cohort for public health officials. She has spent her career working in the nonprofit and government sectors, domestically and internationally. Her interests lie in changing the policies, systems, and environments to ensure all people have equal opportunity to live full and healthy lives; and in empowering nurses to be leaders in addressing disparities in health.
---
---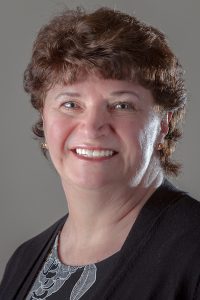 Dorene Hersh, MSN, RN
Dorene Hersh is chief of nursing services at Public Health Seattle-King County in Seattle, Washington. She is responsible for clinical practice oversight for more than 250 public health nurses in management, supervisory, advanced practice, field nursing, ambulatory care, and correctional health roles. Hersh is involved in several state-level roles as a member of the executive team for the Washington State Community Health Leadership Committee; member of the nursing practice commission for the Northwest Organization for Nurse Executives; and past president of the Washington State Association of Local Public Health Officials. Hersh was a collaborator in the development of licensing regulations for a newly created facility category of "pediatric day health and respite," the first of its kind in California. She has lectured internationally on pediatric respite care for medically fragile children. Hersh has a master's degree in nursing as a pediatric nurse practitioner from the University of Washington. She is a graduate of the Millard Fillmore Hospital School of Professional Nursing, and has a bachelor's in nursing from the University of San Diego.
---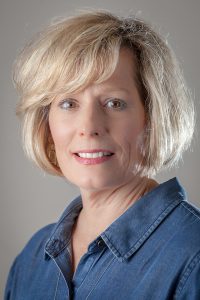 Leanne L. Lefler, PhD, FAAN, FAHA
Leanne L. Lefler is an associate professor and the education leader of the Hartford Center of Geriatric Nursing Excellence at the College of Nursing, University of Arkansas for Medical Sciences. She has garnered national honors for her work and serves on the boards of the American Heart Association and the Southern Nursing Research Society. Lefler has built a research program with a focus on cardiovascular care in gerontology as well as disparities among populations. She is a co-lead of a grant from the Health Resources and Services Administration to improve the geriatric workforce in medically underserved and rural areas of Arkansas. Lefler is co-lead of the Arkansas Action Coalition education pillar, and works to increase the number of nurses with bachelors and doctoral degrees in nursing science.
---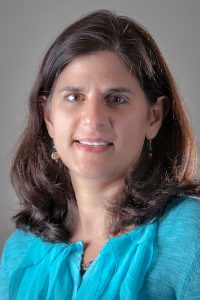 Maria Torchia LoGrippo, PhD, MSN, RN, NE-BC
Maria Torchia LoGrippo is an assistant professor and co-director of the RN to BS program at Rutgers University's School of Nursing. She began her teaching career in 2005 and has worked in various settings including emergency room, intensive care, and as a neurosurgical clinical coordinator at the Hospital of the University of Pennsylvania and St. Luke's Roosevelt Hospital, New York City. LoGrippo became project director for the New Jersey Action Coalition's State Implementation Program in 2013 and joined Rutgers as a post-doctorate faculty member to lead the work on academic progression at the state and national levels. In 2016, she participated on the research team at Rutgers funded by RWJF New Jersey Nursing Initiative's Population Health Project to embed population health concepts into curriculum through simulation innovations. LoGrippo holds a bachelor's in nursing from Georgetown University, master's from the University of Pennsylvania, and a PhD from Seton Hall University. LoGrippo is a board member of Holy Trinity Interparochial School Advisory Board in Westfield, NJ and the Westfield Board of Health, and a member of the Westfield YMCA Medical Advisory Committee.
---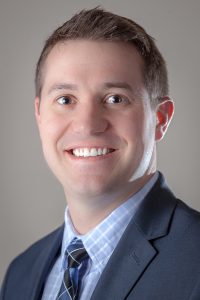 Dan Lose, DNP, RN, CNML
Dan Lose is a nurse manager at the University of Iowa Hospitals and Clinics. Lose serves on the board of directors for the Sigma Theta Tau Gamma chapter, previously served on the board of directors for the Iowa Nurses Association, and was the president of the Iowa Association of Nursing Students. He has served on the Iowa Action Coalition's nurse residency taskforce since its inception in 2012. Lose is a member of the American Assembly for Men in Nursing, the American Nurses Association, and American Organization of Nurse Executives. Lose holds a Doctor of Nursing Practice and a Bachelor's of Science in Nursing from the University of Iowa. As a nurse leader, he focuses on teamwork, culture, and building healthy work environments to allow nurses to practice to the full extent of their training and education to achieve high-quality patient outcomes.
---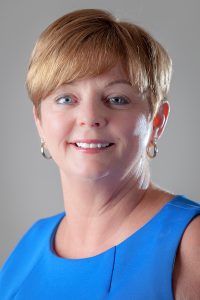 Laure Marino, DNP, FNP-BC, GNP-BC
Laure Marino has managed her own practice as a family/geriatric nurse practitioner for 20 years. She is an assistant professor in the Doctor of Nursing Practice program for West Virginia University. Marino opened Process Strategies, a behavioral health center in Charleston, as the first nurse-led, reverse—meaning primary care services are placed in a behavioral health setting—integrated care practice in West Virginia, offering full-service primary care to 7,000 patients. Marino led an interdisciplinary team of nurses, social workers, clinical psychologists, physicians, and pharmacists, promoting wellness and managing the acute and chronic medical conditions of those with serious behavioral health issues. Marino has been involved with the West Virginia Action Coalition since its beginning and serves as chair for the leadership team. She is a member of the Faith-Based Nursing Project and serves as a health ambassador, two initiatives of the Future of Nursing West Virginia Action Coalition.
---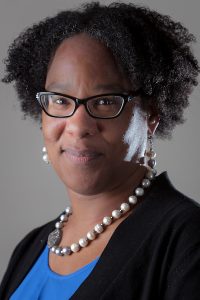 Monica McLemore, PhD, RN, FAAN
At the University of California, San Francisco, Monica McLemore is an assistant professor in the Family Health Care Nursing Department, an affiliated scientist with Advancing New Standards in Reproductive Health, and a member of the Bixby Center for Global Reproductive Health. She maintains clinical practice as a public health and staff nurse at San Francisco General Hospital in the Women's Options Center. McLemore's research is geared toward understanding women's health and wellness across the lifespan. She is an elected member of the governing council for Population Reproductive and Sexual Health section of the American Public Health Association. McLemore helped develop the California Action Coalition's diversity plan and has been involved in a multistate initiative to improve diversity in the nursing workforce.
---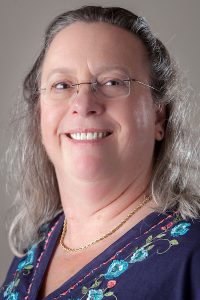 Renee' Menkens, MS, RN
A practicing nurse in rural Oregon, Renee' Menkens has tackled challenges such as scarce resources and lack of referral options for patients facing physical, mental, and behavioral health problems. In addition to serving as a case manager focusing on acute care discharge education and community follow up, Menkens is a clinical assistant professor at the Oregon Health & Science University School of Nursing. She is vice president of the Coos County Friends of Public Health, and a board member of Kid's HOPE Center, among other boards. Since its inception she has served on the Oregon Action Coalition's steering committee, where she works to develop nurses to serve on boards.
---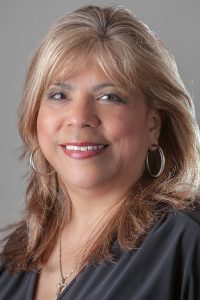 Gina Miranda-Diaz,DNP, MPH, APHN-BC, HO
Gina Miranda-Diaz is an ANCC board-certified advanced public health nurse, health officer, and director of the West New York and Guttenberg health departments in New Jersey.  Miranda-Diaz serves on the New Jersey State Board of Nursing, as a commissioner at the Hudson Regional Health Commission, as treasurer of the New Jersey Association of Public Health Nurse Administrators, and as chair of the Municipal Alliance Committee Against Alcoholism and Drug Abuse. She is a fellow of the New York Academy of Medicine and a lecturer at Rutgers University School of Nursing. Miranda-Diaz graduated from the University of Medicine and Dentistry of New Jersey with a Doctor of Nursing Practice degree, earned dual master's degrees in nursing and public health at Hunter College, and a Bachelor of Science in Nursing degree from Adelphi University.
---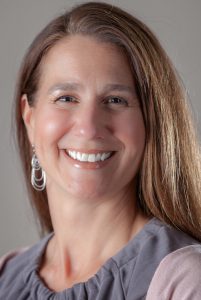 Danielle Howa Pendergrass, DNP, APRN, FAANP
Danielle Howa Pendergrass is an independent nurse practitioner who owns and operates Eastern Utah Women's Health in Price, Utah. She offers services to over 20,000 women and partners with federal, state, and local agencies to care for the insured and uninsured. Pendergrass works closely with the Utah Action Coalition for Health. She was a collaborator in changing Utah's Medicaid policy to allow nurse practitioners to bill directly and be reimbursed by Medicaid, and contributed to negotiating equal pay for equal services; now nurse practitioners in Utah are reimbursed at 100 percent of the physician rate. Pendergrass has spoken at conferences and written educational articles for state and local newspapers discussing the importance of nurses being able to practice to the full extent of their education and training. Pendergrass received her doctorate in nursing practice and her master's degree in nursing (women's health nurse practitioner) from the University of Utah. She is a graduate of the nursing program at the College of Eastern Utah (now USU Eastern) and earned her bachelor's degree in nursing from Weber State University.
---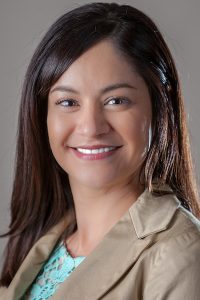 Diana Ruiz, DNP, RN, APHN-BC, CCTM, CWOCN, NE-BC
Diana Ruiz is the director of community health at Medical Center Health System in Odessa, Texas, where she leads a Department of State Health Services grant-funded community coalition to reduce preventable hospital readmissions, and is adjunct faculty at Walden University and Grand Canyon University. Ruiz recently completed another healthy communities grant to improve health through physical activity and education. In her leadership role, she leads an interprofessional team focused on promoting population health through care coordination and community engagement. For the Texas Team, Ruiz sits on the executive board as well as its Nurses on Boards Initiative. She co-leads the National Nurses on Boards Coalition State Strategy Task Force and is a member of the Odessa College Foundation board. Ruiz earned her doctorate and master's degrees at Texas Tech University Health Sciences Center with a focus in executive leadership. She is board certified as a nurse executive, advanced public health nurse, care coordination and transition management nurse, and wound ostomy and continence nurse. She particularly enjoys medical mission work.
---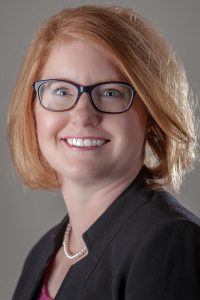 Andrea Tanner, MSN, RN, NCSN
As the coordinator of health services for New Albany-Floyd County Schools in Indiana, Andrea Tanner oversees the health of 12,000 children each year. She speaks and trains nationally about allergy and anaphylaxis to help schools care for the many students at risk. She developed a "Breakfast and Learn" program for public health nurses who lacked opportunities for continuing education, and launched free in-school vaccination clinics, which dramatically improved vaccination rates for students with no insurance. With heroin and prescription drug abuse on the rise, she partnered with the local health department to train school nurses and equip high schools with life-saving skills and stock medication. "As a school nurse, I strive to make every single encounter with a child, family, or school employee a teachable moment to improve health," says Tanner. She sits on the Indiana University Southeast School of Nursing Advisory Board, Floyd Central Sports Medicine Advisory Board, and Baptist Health Floyd Hospital Foundation's Physical Activity and Nutrition Coalition and is the president-elect for the Indiana Association of School Nurses.
---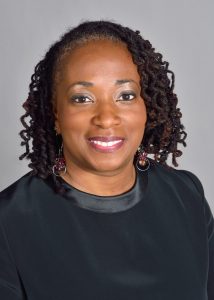 Josie L. Veal, PhD, RN, APNP, FNP-BC
Josie L. Veal is an associate dean at the School of Health Sciences at Milwaukee Area Technical College, providing administrative support to students interested in pursuing health science careers. She also works with the Nurses on Boards Coalition to cultivate board opportunities for nurses. Veal has served as a member of the board of directors for the Wisconsin Center for Nursing and as a co-lead for the Wisconsin Action Coalition. She is involved with a variety of community-based organizations, including Alpha Kappa Alpha Sorority, Walnut Way Conservation Corporation, and the Milwaukee Chapter of the National Black Nurses Association. Veal earned a doctorate in nursing from Marquette University and a master's degree in nursing as a family nurse practitioner from Concordia University. Her bachelor's in nursing from Carroll-Columbia College.
---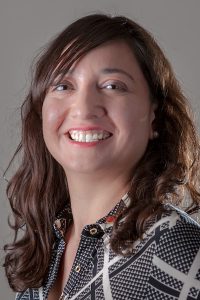 Jessica B. Wagner, MPH, BSN, RN, CLC
Jessica B. Wagner is assistant director of prevention and health promotion at the Sport Science Institute at the National Collegiate Athletic Association (NCAA). She was previously the statewide nurse trainer and home visitor with the Nurse-Family Partnership of Goodwill in Indiana. Gonzalez serves on the Indiana Action Coalition's diversity and inclusion leadership team, working to increase the diversity of the nursing workforce so that it matches the state's population. She is also a member of the Indiana Public Health Association Policy Committee. A first-generation college graduate, Gonzalez holds a Master in Public Health degree from Indiana University-Purdue University Indianapolis. While pursuing her master's, she was awarded two scholarships to study health care abroad, in China and South Africa. She holds a bachelor's in nursing from the University of Texas-Pan American.
---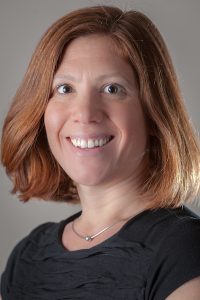 AnnMarie Lee Walton, PhD, RN, FAAN
AnnMarie Lee Walton is a postdoctoral fellow in the School of Nursing at the University of North Carolina at Chapel Hill. A National Institutes of Nursing Research pre-doctoral fellow and postdoctoral fellow, an American Cancer Society Doctoral Scholar and a Jonas Nurse Leader Scholar, Walton spent more than 13 years as an oncology nurse caring for patients with acute leukemia. Her current research is on minimizing occupational exposures to carcinogens, with a focus on understanding the exposure of nursing assistants to antineoplastic drugs. Walton received her PhD in nursing from the University of Utah, her master's in public health and bachelor's in nursing from the University of North Carolina at Chapel Hill, and a bachelor's degree in community health education from the University of Maryland. Walton is the 2016 Oncology Nursing Society Health Policy and Advocacy Award winner. Walton serves as the leadership subcommittee co-chair for the North Carolina Action Coalition, the sustainability workgroup co-chair for the Nurses on Boards Coalition, and is co-founder of the North Carolina Nurses Association Nurses on Boards 2020 Council.