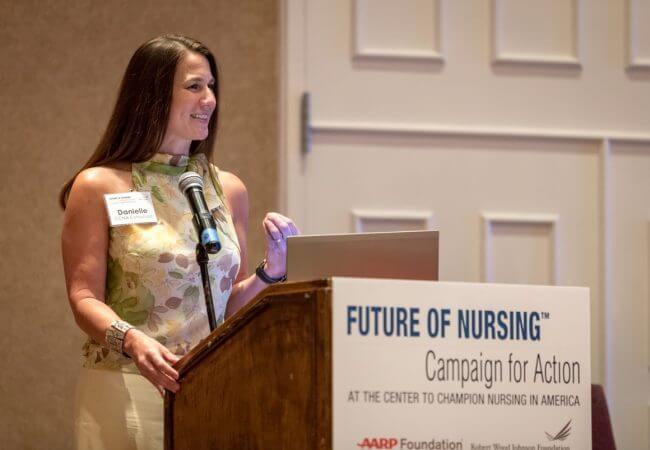 Campaign Launches COACH Program To Support Action Coalitions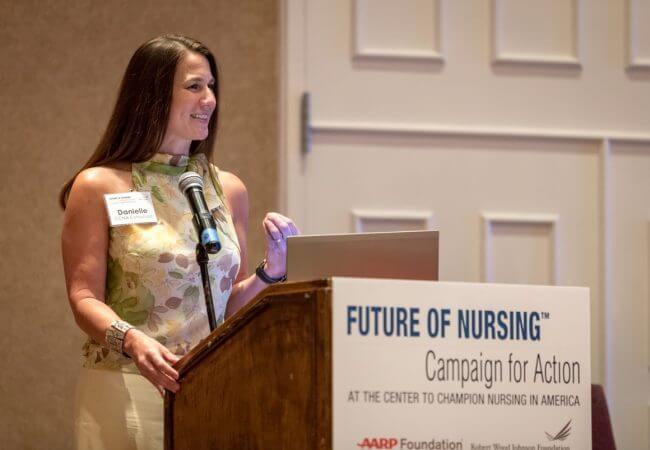 What do a family nurse practitioner, a nurse scientist, and a school nurse overseeing the health of 12,000 students have in common? They're all newly trained Campaign for Action COACHes, which stands for Campaign Outreach Advocates for a Culture of Health. This group of 17 distinguished ambassador nurses from across the country are participating in a new program to strengthen Action Coalitions and help build sustainability through public speaking, networking, fundraising, and advocacy. They are prepared and eager to speak at your next meeting or event!
Our COACHes come from many different paths in nursing—the group includes public health nurses, nurse researchers, nursing school faculty, and advanced practice registered nurses. They also come from diverse backgrounds, with nursing expertise ranging from gerontology to women's sexual and reproductive health to behavioral health. Prior to being a COACH, each ambassador had been recognized by the Campaign as a Breakthrough Leader in Nursing for his or her extraordinary contributions to their communities.
In their new role, the 17 COACHes will work to build healthier communities by helping Action Coalitions reach new partners and supporters. They have been trained to deliver effective and action-oriented presentations about nursing's role in building a Culture of Health to both nursing and non-nursing audiences, including businesses.
Find out more about the COACH program or contact us to request a COACH to speak at your next meeting or event.