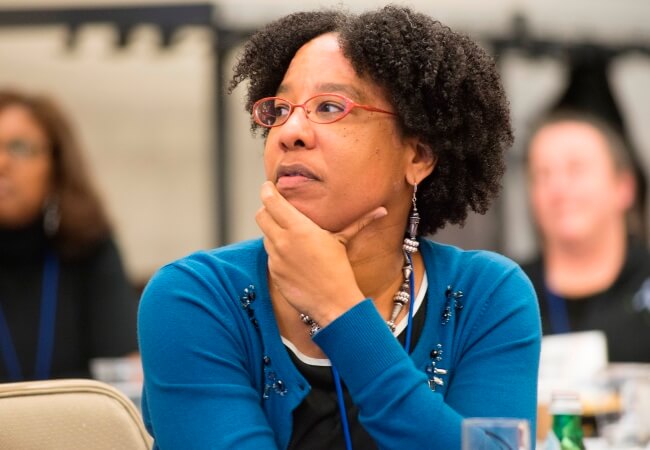 Breakthrough Leader in Nursing to Speak at White House-Hosted Conference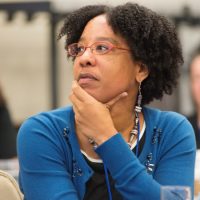 Monica R. McLemore, PhD, MPH, RN, assistant professor at the Family Health Care Nursing Department at the University of California, San Francisco, will speak—fast—in a lightning talk at the White House Frontiers Conference Thursday, October 13, in Pittsburgh. As a 2015 Culture of Health Breakthrough Leader in Nursing and the associate director for community-engaged research of the Preterm Birth initiative-California (PTBi-CA), McLemore fits exceptionally well in this conference hosted by President Obama and co-hosted by the University of Pittsburgh and Carnegie Mellon University that highlights innovation by researchers, scientists, and technologists.
The conference covers five frontiers in technical innovations, including local and national; McLemore is involved in the personal frontiers portion, which explores health care and medical technology and takes place 8:30 to noon ET (according to the schedule, McLemore should speak earlier, around 9). The lightning talks provide context for the panel discussions that follow. In her five-minute presentation, "Underserved/Disparities—Partnering to Address Critical Research Questions," McLemore will review her work in partnering with patients to conduct community research with the very people the project is designed to help—those highest at risk of preterm birth. Her talk about PTBi-CA helps set up the "Building Science Capacity for the Future of Health" panel discussion.
President Obama will speak at the plenary session that starts at 1.
McLemore's work in California as a Culture of Health Breakthrough Leader in Nursing centers on helping get more people of color involved in the nursing profession, specifically those at community colleges and historically black colleges and universities, by establishing supports–mentors, programs, courses–specific to the needs of first-generation college students, and then to encourage them to advance their education in nursing.
The conference will be live-streamed.
Above: Monica McLemore at the December 2015 gathering where she was introduced as a Culture of Health Breakthrough Leader in Nursing. Photo credit: Carolina Kroon/©AARP