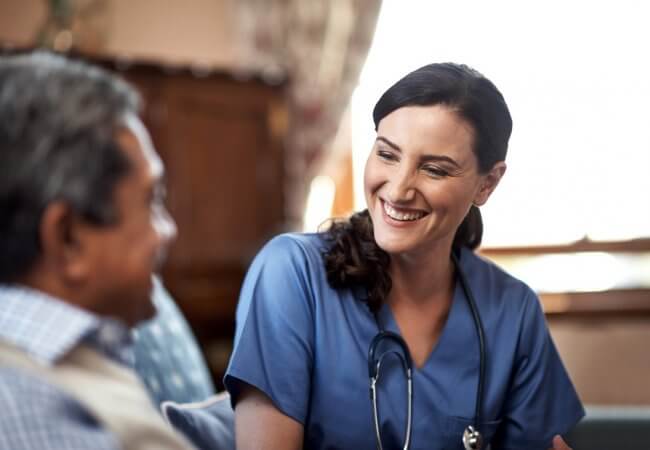 The Gifts of Nurses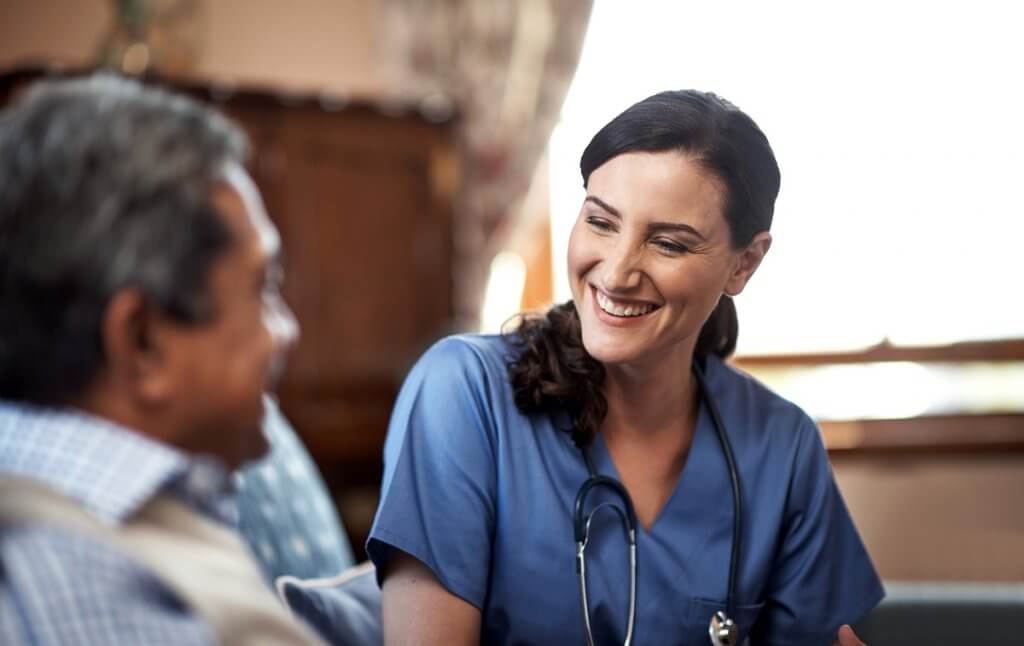 It's the season of giving, but as all nurses know, that act for them is not confined to just one season. Nurses give 365 days a year, because, as one nurse put it, they are "willing to get in there and do anything and see people at their very most vulnerable and take care of their physical bodies when they are the most dependent."
Holding a hand, holding a thermometer, drawing blood, drawing pictures with children, delivering babies, delivering news, taking blood pressure, taking questions, giving comfort, giving nutrition advice — those are only a few of the multimillions of gifts the nation's 3.6 million nurses  give every minute of every day.
Just as it is the season of giving, so is it the season of making lists and checking them twice. Here, then, is a list of just a few of the more unusual ways nurses have blessed cities and towns across the globe with their gifts. Many of the innovative nurses below are affiliated with the Robert Wood Johnson Foundation and the Future of Nursing: Campaign for Action, an initiative of AARP Foundation, AARP, and RWJF.
LEGOS at work
A radiation oncology nurse relied on decades of designing pieces with LEGOS to comfort a patient. Much to the delight of his young charge, who had autism, Victor Ty, RN, used LEGOS to create a model linear accelerator to show the child what the cancer treatment would involve. The model has since been used as teaching tool for other pediatric patients.
Diabetic support
A nurse in an outpatient podiatry clinic in a low-income part of town had a brainstorm in trying to help diabetic patients with foot wounds: Nurse practitioner Meredith Bassler discovered that generic callus cushions were a cheap, easy way patients could keep their wounds from getting worse, perhaps preventing the need to amputate.
Food waste
A nurse figured out how her hospital could deliver its extra, untouched foods to local agencies feeding those in need. The Surplus Project in Chicago, started by Jennifer M. Grenier MSN, RN-BC, has since provided thousands of meals at the food pantries as well as free health screenings.
ER protocol
A nurse in a trauma unit realized that an orange vest could help save lives. Before, confusion had reigned during some emergency responses; now when a call comes in, the trauma team leader puts on a bright vest in so it's clear who is in charge.
Civic engagement
A nurse is spearheading a drive in Denver to get citizens signed up to vote. Nurse Manager Wendy Nading, RN, ND, working with a public health epidemiologist at the county health department, designed a voter guide for Medicaid applicants built on the healthy, powerful concept that through voting, "you can make a difference."
Complex made simple
A nurse began tracking patterns in patients known as high utilizers. They sought care often, but at different facilities, so were invisible to the system. Lauran Hardin, MSN, RN, CNL, became part of the team inventing intertwined interventions—a model of complex care that has decreased emergency room visits and hospitalizations for vulnerable populations, first in Michigan and now in New Jersey.
Tiny fixes, big help
 A nurse is behind a program that's helping low-income older Americans stay in their own homes safely. Sarah L. Szanton, PhD, ANP, FAAN, developed CAPABLE (Community Aging in Place, Advancing Better Living for Elders), now in 13 cities in eight states. The idea: care teams including a nurse and handyman work with residents at home to get what they need, whether it's an inhaler and medications or grab bars and sturdy banisters.
A village for pregnant women
 A certified mid-wife came to believe that routine prenatal care appointments were not offering all that was needed. So Sharon Rising, CNM, MSN, created Centering Pregnancy, a system now embraced globally. Pregnant women counsel and encourage each other as they get their checkups; it helps the newborns, too.
Embracing kids' behaviors
 A nurse founded INSIGHTS, a program run by nurses that uses puppetlike characters to help pupils by showing teachers and parents how to understand different behaviors. Shy children especially showed growth in critical-thinking skills after participating in the program designed by Sandee McClowry, PhD, RN, FAAN.
Public housing health
 A nurse-practitioner founded the nation's largest nurse-led clinic network for the poor. Donna Torrisi, MSN, CRNP, FAAN, oversees the Family Practice and Counseling Network, offering more than 18,000 people in and around Philadelphia therapy, educational, and others services that complement primary care visits.
Growing healthy gardens
Two nurses in Nevada volunteered to help an urban garden grow, and now Vegas Roots can provide more healthy options and camaraderie to an underserved area of Las Vegas. Debra Collins, BSN, and Linda Paulic, RNC, MPA, are getting nursing students involved as well.
Yes, nurses give in ways large and small. And while it does not take a study to know that, a 2016 inquiry shows that indeed some 80 percent of nurses go above and beyond, both at work and in the community.
Happy season of giving, nurses. And thank you.
(Regift this story so that others might realize the many ways nurses change the world.)
Inspiration for these innovations comes in part from support from RWJF's MakerNurse program, the RWJF Executive Nurse Fellowship Program, and the American Academy of Nursing Edge Runner program.