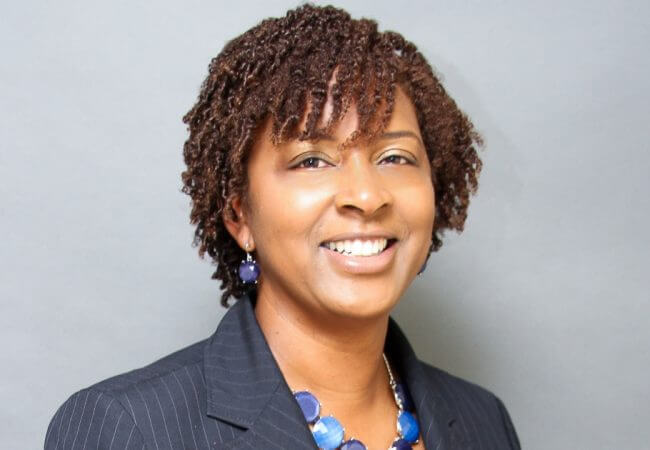 Suicide Prevention Research Is Part of Her Service to Others
Erica Joseph, DNP, APRN, PMHNP-BC, NP-C is a board-certified psychiatric mental health nurse practitioner and family nurse practitioner with the Southeast Louisiana Veterans Healthcare System. She has worked as a nurse practitioner in the specialty area of psychiatry/mental health the past eight years, and is the NP for the Mental Health Intensive Case Management Program, treating veterans with severe mental illnesses.
She earned her bachelor's and master's in nursing and the Doctor of Nursing Practice at Southern University and A&M College, where she is enrolled in the PhD in nursing program. She earned a post-master's degree in psychiatry/mental health from Southeastern Louisiana University.
Joseph serves as a mentor to those entering the nursing profession. Her membership in professional organizations includes American Psychiatric Nurses Association in which she serves as treasurer of the Louisiana Chapter, Sigma Theta Tau International Honor Society of Nursing, American Nurses Association, Louisiana State Nurses Association, and Baton Rouge District Nurses Association.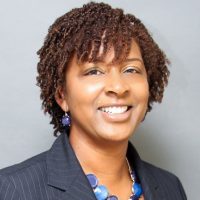 I started college with the thoughts that I would choose a profession to "help others." I did not decide on a major until after my first year of college while volunteering in the post-anesthesia care unit at a local hospital. I admired the work that the nurses were doing to help others at critical periods of their lives and wanted to be a part of the profession.
Can you describe your philosophical evolution from making that decision to where you are today?"
I will be honest: I did not start off my nursing career saying I would be an adult psychiatric/mental health nurse practitioner. But it has been the highlight of my nursing career and I have been able to accomplish my goals and desire to help others at the most vulnerable times in their lives.
As an undergraduate, I knew that I would attend graduate school to become an advanced practice registered nurse but I was torn between becoming a certified nurse anesthetist or nurse practitioner (NP). I decided to become a NP, as it allowed me to work one on one with patients and focus on prevention as well as treatment and management of their illnesses.
Because I recognized the need for high-quality care in rural communities and underserved areas, I decided to become a family nurse practitioner to provide care in rural areas. During a job interview, I was introduced to a psychiatrist who encouraged me to consider working in mental health. After hearing about the need, I decided to accept the challenge and have never looked back. I worked alongside him providing care in the field of mental health and decided to become certified as a psych-mental health nurse practitioner.
It has led to some of my most rewarding experiences as a nurse.
My advice, based on my story and the evolution to where I am today, is to be courageous, take the first step. If you don't, you won't know where the road would lead and there will be many missed opportunities to live out your dream and passion.
Of all that you have accomplished, what are you most proud of?
Receiving my Doctor of Nursing practice degree in 2015 has been the biggest accomplishment of all for me and my family, being the first in my family to receive a doctorate degree.
I was appointed as a Substance Abuse Mental Health Services Administration Minority Fellowship Program Scholar at American Nurses Association, a program focused on excellence in practice, research, health policy, and leadership, which has also provided an opportunity for me to enroll as a PhD nursing student and to continue my interest in suicide prevention research.
Also, I am proud the Louisiana Nurses Foundation selected me as the 2015 Louisiana Advanced Practice Nurse of the Year. I was recognized for the work that I am doing as service to the nursing profession and my community.
If you could change the profession in any one way, what would you change and why?
It would be to remove the barriers and allow advanced practice registered nurses full practice authority in all states. APRNs are in a position to serve the needs of communities that have lack of access to primary care providers. As APRNs, we have the advanced training and clinical skills to focus on disease prevention and health promotion. What better way to improve the health of all Americans?
What is the most important action that nurses can take to lead the way to improve health and health care in America?
As the largest group of health care professionals, we as nurses are ready to lead the transformation in health care. Nurses are in positions to help others understand the true needs of what it takes for all Americans to have healthier communities; it's time for nurses to help others understand the importance of social determinants of health and how they can affect patient outcomes.
It is important that nurses become engaged in health policy, that we have a seat at the table, sitting on boards with those who are making the decisions about our health care system.
What role do you see for yourself in building a healthier America?
I will continue my research on suicide prevention even as I see myself taking a more active role in the community, by being engaged in health policy, attending council meetings, visiting with legislators, and connecting with others in the nursing profession to help build a Culture of Health for all Americans. So my role is evolving again, as I recognize that in addition to providing quality direct patient care, I am in position to connect and bring about change through policy work that can help my patients in the most dynamic way, which ultimately helps to lead the transformation in health care.