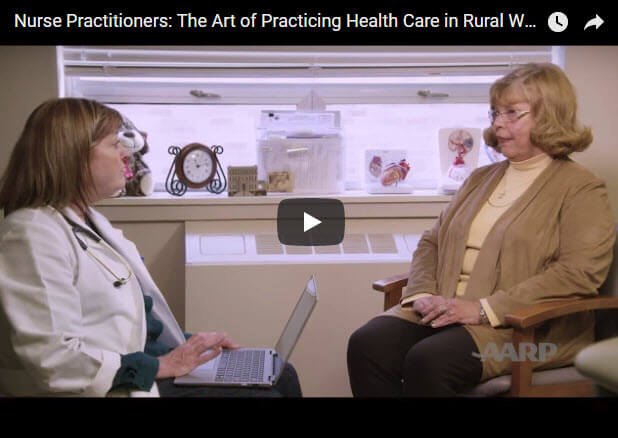 New Video Highlights Role of Nurse Practitioners in Rural West Virginia
A new video highlights the important role nurse practitioners are playing in delivering primary care in rural West Virginia. Bolstered by the passage of a 2016 law that was supported by AARP and others, the Mountain State now permits nurse practitioners to perform all the tasks they are educated and trained to do–except for prescribing certain controlled substances, such as fentanyl.
This new law has helped employers attract highly skilled nurses, like Shawn Core, a board-certified family nurse practitioner who practices at Wetzel County Hospital in New Martinsville, increasing people's access to quality health care. At the hospital's clinic, she is helping to tackle high rates of obesity, cardiovascular disease, and diabetes—all while building caring relationships with her patients.
"If she were not here, there is no doubt that there's a lot of people that would not have any health care," says patient Bonnie Shannon.