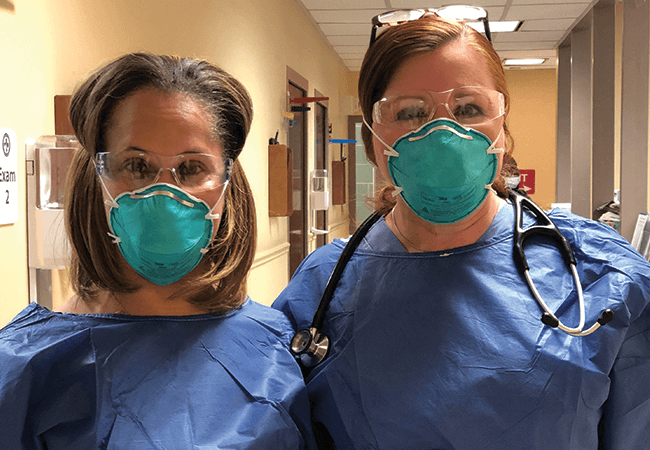 During Pandemic, States Increase Access to Care
Since late-March, states have provided people more direct access to more highly skilled clinicians during the pandemic.
The Center to Champion Nursing in America's Director of Advocacy and Consumer Affairs Winifred Quinn, PhD, FAANP(H), along with Senior Policy Advisors Andrea Brassard, PhD, RN, FAAN, and Claudio Gualtieri, JD, share that AARP State Offices and nursing coalitions have urged policymakers to issue orders to improve conditions for people needing care in "AARP Pushes States to Increase Access to Care." Their article, found on the AARP Public Policy Institute's Thinking Policy blog, describes changes that nearly 20 states have made.
Kentucky, Louisiana, Massachusetts, New Jersey, New York, Virginia, and Wisconsin have entirely—if temporarily—lifted the requirement that nurse practitioners be under contract with physicians to provide care, expanding access to health care for 58.7 million people.
While many of the policies are temporary, Arizona has taken some permanent steps. By executive order, certified registered nurse anesthetists in Arizona may now provide pain management and anesthesia services without the supervision of a physician moving forward.
Right before the pandemic, Florida passed a law (effective July 1), that expands practice to primary care, as we mentioned in a previous blog post.