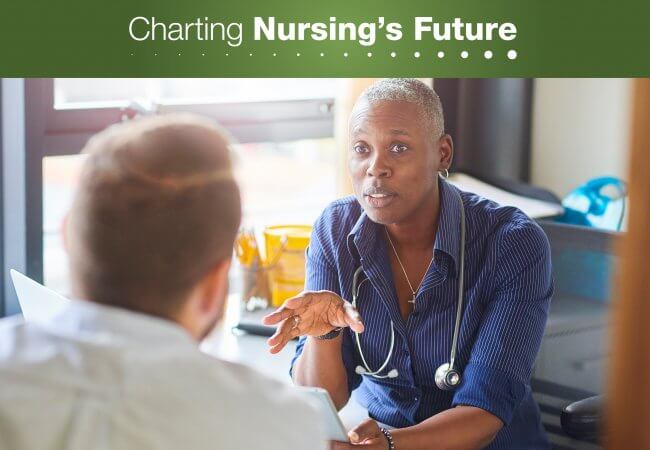 Consumer Protection Agency Supports APRN Prescribing Bills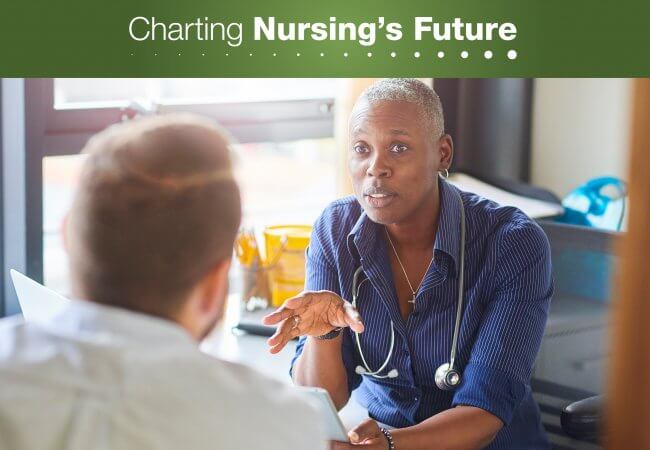 In order to prescribe drugs, advanced practice registered nurses (APRNs) in Kansas and Ohio must first enter into a contract with a physician. That could change, and the Federal Trade Commission (FTC) is hoping it does.
The agency issued letters earlier this month telling lawmakers in Kansas and Ohio that the FTC supports bills before their legislatures that would modernize APRN scope of practice, allowing the clinicians to practice to the top of their education and training. The Kansas bill, H.B. 2412, would remove the need for APRNs to have a contract with a physician in order to prescribe drugs. The Ohio bill, H.B. 177, would do the same. Why does the FTC care?
The agency argues that requiring physicians to supervise APRNs raises competition concerns because it "effectively give[s] one group of health care professionals the ability to restrict access to the market by another, competing group of health care professionals." In a 2014 policy paper, the FTC urged policymakers to view "competition and consumer safety as complementary objectives," and it concluded that removing barriers to APRN practice is "good for competition and American consumers."
In its recent letters, the agency said its support for the state bills also rests on a body of evidence: research indicating that APRNs provide safe and effective care and have prescribing patterns comparable to those of physicians. "APRNs should be able to evaluate patients and prescribe medications as needed, as long as they do so within the limits of their education and training," the Ohio letter stated.
"Modernizing public policies related to APRN practice would help improve consumers' access to care and provide support for family caregivers," says Winifred Quinn, director of Advocacy and Consumer Affairs at the Center to Champion Nursing in America, an initiative of AARP Foundation, AARP and the Robert Wood Johnson Foundation. "The FTC letters help advance that effort and provide further evidence that APRNs provide high-quality care."
Twenty-two states and the District of Columbia currently permit fully independent prescribing by APRNs. States considering changes to their APRN practice laws and regulations may want to seek advice from the FTC. As part of the agency's competition advocacy program, the Commission and its staff often respond to requests, from state legislators and regulators, to identify and analyze specific restrictions that may harm competition without offering countervailing consumer benefits. Action Coalitions seeking input on the likely competitive effects of a bill or a proposed regulation should have the legislation sponsor or state agency  contact Bilal Sayyed, Director, Federal Trade Commission Office of Policy Planning, at bsayyed@ftc.gov.
Want to learn more?
Read about removing barriers to practice and care.
Read the FTC's letters to lawmakers in Kansas and Ohio.
Read the agency's 2014 policy paper Competition and the Regulation of Advanced Practice Nurses.
Read a Charting Nursing's Future policy brief that explains The Case for Removing Barriers to APRN Practice.
Access Campaign for Action resources on Improving Access to Care.