President's 2016 Budget Calls for Investments in Nursing, Removing Barriers to Full Practice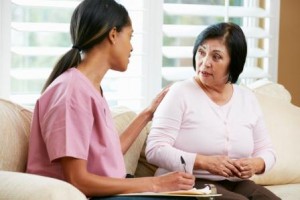 On Feb. 2, the Obama Administration released its 2016 fiscal budget, which contained some good news for consumers and nursing. If enacted by Congress, the budget would expand consumers' access to care by increasing funds for training more advanced practice registered nurses (APRNs), which is particularly important given the rising shortage of primary care providers. The budget also calls for removing key barriers to full practice for nurses as called for in the Institute of Medicine's landmark report, The Future of Nursing: Leading Change, Advancing Health.
The proposed budget includes:
$810 million for the National Health Service Corps (NHSC), which provides scholarships and loan repayments for nurse practitioners and other health professionals in return for service in rural and urban communities with shortages.
$500 million over five years to expand voluntary, evidence-based home visiting services through the Maternal, Infant, and Early Childhood Home Visiting program. Such programs have been shown to improve maternal and child health outcomes in the early years, leaving long-lasing, positive impacts on parenting skills, children's development, and school readiness.
Expanded funding for the nursing workforce and nurse-led home visiting programs. Specifically, the budget calls for level funding for Title VIII, the main programs for nurse training, at nearly $232 million.
Reduced Barriers to Practice
The proposed budget would also reduce barriers to APRN practice by expanding the basis for Medicare beneficiary assignment for accountable care organizations (ACOs) to include nurse practitioners, physician assistants, and clinical nurse specialists. This proposal better reflects the types of professionals that deliver primary care services to Medicare fee-for-service beneficiaries. Further, it could result in a greater number of Medicare fee-for-service beneficiaries being assigned to ACOs that rely on non-physician practitioners for a majority of primary care services, such as those in rural or underserved areas. The budget estimates this change would result in $60 million in savings over 10 years.
Finally, the budget calls for allowing APRNs to document durable medical equipment (DME) face-to-face encounters. Currently, a physician must document a beneficiary's face-to-face encounter with a physician or non-physician practitioner as a condition for Medicare payment for an order for DME. This proposal would modify that requirement by allowing APRNs and other non-physician practitioners to document the face-to-face encounter.
You can read the entire budget proposal here.