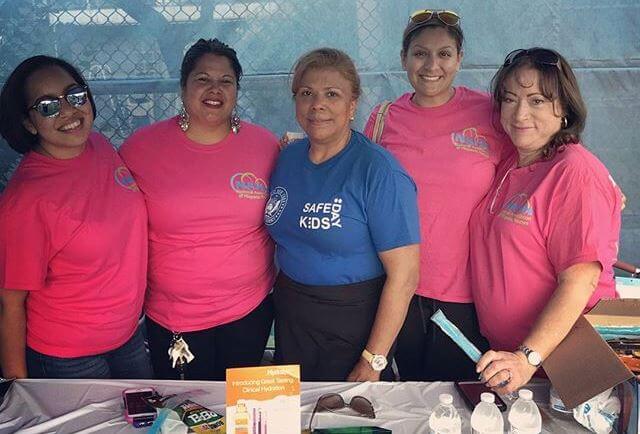 Nurses, Partners Help Kids Stay Safe on Wheels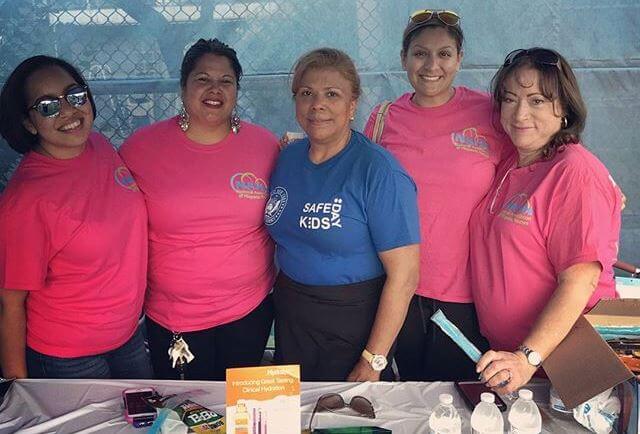 Every August for the past five years, the West New York Health Department (WNYHD) and partner organizations hold Safe Kids Day—a community event to teach children in this New Jersey town of 51,000 that fun and safety can coincide. The event, part of a series of over 200 gatherings held across the United States in collaboration with the organization Safe Kids Worldwide, has a particular focus on bike and helmet safety. To date, WNYHD and its partners have given out 600 helmets to local children and teens at their Safe Kids Day events.
Preventable injuries like bike accidents are the number one killer of children in the United States, according to Safe Kids Worldwide, which works to keep children safe from injuries. In 2014, nearly 243,000 children ages 19 and under were seen in emergency rooms for injuries related to riding bikes. Bike helmets reduce head injuries by 85 percent and brain injuries by 88 percent, and community events that provide free helmets (like the ones held by WNYHD) can increase the odds by four that a child will wear a helmet.
The Safe Kids Day in West New York included many community partners, such as the National Association of Hispanic Nurses (NAHN)—New Jersey Chapter, says Gina Miranda-Diaz, DNP, MPH, director and health officer of WNYHD and a Breakthrough Leader in Nursing. As a public health nurse, she is aware of the risks that children face while riding bikes or anything on two, three, or four wheels.
"We believe children should be able to enjoy cycling without fear," she said. "Helmet use can mean the difference between a life-altering or life-ending injury and a healthy child."
Miranda-Diaz serves as president of NAHN's New Jersey chapter and is also a Campaign Outreach Advocate for a Culture of Health, or COACH. In this role, she works to raise awareness of nursing's role in building a Culture of Health through public speaking, networking, fundraising, and advocacy.
"I am keenly aware of the importance of creating and nurturing a Culture of Health, and I'm pleased to share the work that I, my staff, and Hispanic nurses of New Jersey are doing to support our community," she said.