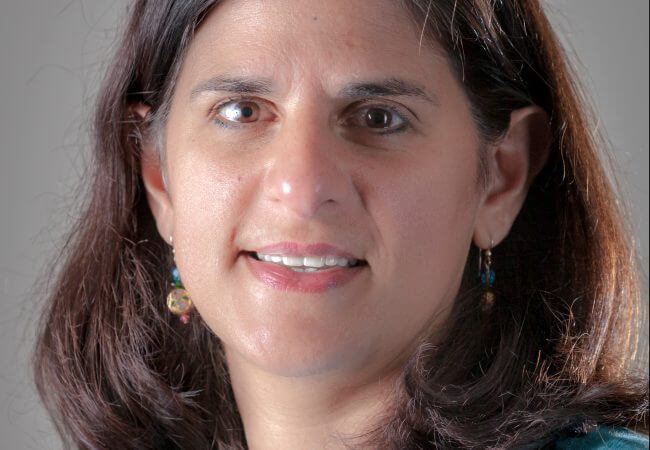 "Most Proud When I Pay It Forward," Says Nurse Leader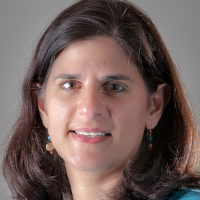 This is the third in a series of profiles of leaders who are part of the Campaign talking about their connections to the nursing or health care profession and their interests in healthier communities.
Maria Torchia LoGrippo, PhD, MSN, RN, is assistant professor at Rutgers University in the Division of Entry to Baccalaureate Nursing and a co-director for the RN to BS in nursing program. She has worked in multiple settings, including emergency rooms, intensive care, and as a neurosurgical clinical coordinator at both Hospital of the University of Pennsylvania and Roosevelt Hospital, NYC. With a Robert Wood Johnson Foundation, New Jersey Nursing Initiative Faculty Preparedness Program scholarship, Maria obtained her PhD, her doctoral work focused on perceptions of trust and stress among pregnant women receiving care from certified nurse-midwives.
With the Future of Nursing, Campaign for Action, Maria was a project director for a RWJF State Implementation Program grant addressing seamless academic progression at Rutgers. She is a 2014 Breakthrough Nurse Leader. The Campaign for Action is an initiative of AARP Foundation, AARP, and the Robert Wood Johnson Foundation. Maria is part of the Campaign Outreach Advocates for a Culture of Health program.
Why did you decide to become a nurse?    
My mother was the secretary in a busy obstetrics and gynecology practice in South Jersey. As a child, I would go with her to the office and see the nurses/doctor working with patients. I just felt that one day I wanted to be like them.
Can you describe your evolution from making that decision to where you are today?
If it were not for my parents' support to pursue a nursing undergraduate degree at a four-year university, I certainly would not be at this stage in my career. Since then, scholarships and awards have represented for me a significant opportunity, one that has made me feel more accountable in paying it forward, giving back to the profession and truly making a difference.
Of all that you have accomplished, what are you most proud of?
I am most proud when I am able to teach future nurses and "pay it forward" by sharing with them the impact of the professional nurse on improving health. I teach undergraduates at Rutgers University and am the co-director for the RN to BS in nursing program. It is truly an honor to motivate and inspire our students to be change agents and leaders in building and promoting a culture of health in N.J. and beyond.
If you could change the profession in any one way, what would you change and why?
I would love to see more nurses on boards. Yes, we have begun to move the needle slightly but we have a ways to go. There are many great leaders in the profession who are able to advocate for patients, who understand the health care system and need to be at the table to shape health care delivery. I would like to have nurses on key corporate and government boards to demonstrate the value of nursing and the important voice we have for the consumer.
What is the most important action that nurses can take to lead the way to improve health and health care in America?
Get involved. Nurses as volunteers can support local community work and become leaders to address initiatives to improve health. Nurses are vital players in this effort to improve quality, access and reduce costs. It is our responsibility to be active members of the profession of nursing.
What role do you see for yourself in building a healthier America?
I believe that it is my role to be a voice in this campaign to build healthier communities in N.J. and across this nation. Our role—and therefore mine individually—is to collaborate with other professions, like local police and health officials, and raise awareness of the key health issues for neighbors and to help to develop strategies to address them.