Michigan Updates Law, Improves Health Care Options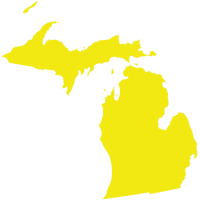 Michigan Gov. Rick Snyder has signed a bill that will increase the number of health care providers residents of that state can turn to. The new law expands some nurses' rights to practice and prescribe.
That means that advanced practice registered nurses (APRNs) in Michigan, once the law is enacted, may take a number of  actions without requiring a physician's authorization, including prescribe most prescription drugs; make calls and go on rounds; and refer patients to a speech-language pathologist and physical therapist.
That also means the Campaign for Action has updated this map of the United States to show Michigan has upgraded its status when it comes to allowing nurses to practice to the full extent of their education and training.
The various stages of green on that map show where residents have better access to care. A number of the states that are still gray have plans to update laws to better provide residents access to care. Because expanding access to care is a goal set by the Institute of Medicine in its 2010 on the future of nursing, a recommendation the Campaign works to implement, we'll keep you posted as growth happens.