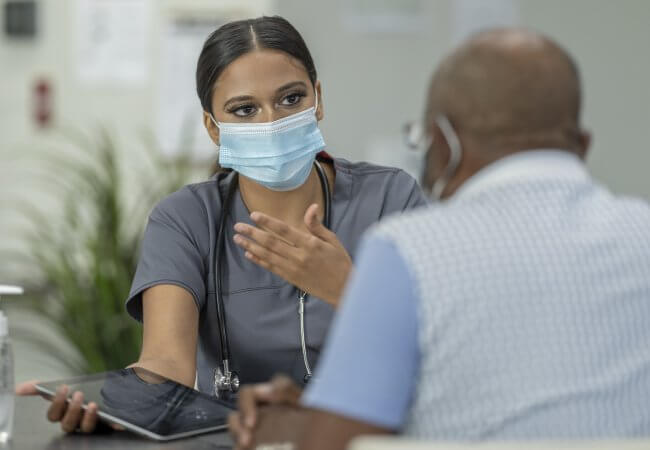 Modernization of California Nurse Practitioner Practice is Overdue: Implications for Nurse-Led Clinics

The Need
The need for the expansion and growth of nurse-led clinics, to deliver primary and behavioral health services, is well supported by health data from national, state, and local sources. These data document the extent of primary care physician shortages in underserved communities, and the degree of health care disparities noted among both urban and rural ethnically diverse populations. According to new data published recently by the Association of American Medical Colleges, there is a projected shortage of between 54,100 and 139,000 physicians nationwide by 2033. Further, the physician shortage is expected to worsen as the nation ages and the overall population increases.  The gap between health care demands and the supply of doctors became increasingly more evident with the advent of the COVID-19 pandemic, and its impact across all sectors of the country.
According to recently published data in the California Health Care Almanac, racial health care disparities persist. Key findings of that report noted:
Blacks fare worse on maternal/childbirth measures, with higher rates of low-risk, first-birth cesareans, preterm births, low-birthweight births, and infant and maternal mortality.
One in four Black children have been diagnosed with asthma and do not have a proper asthma management plan
Latinos were more likely to report being in fair/poor health, to have incomes below the federal poverty level, and to be uninsured. About one in five Latinos did not have a usual source of care, and one in six Latinos reported difficulty finding a specialist.
About one in eight Latinos reported that they did not have health insurance coverage. While, Whites and Asians were most likely to report having health coverage through their employer, Latinos were more likely to report having Medi-Cal coverage.
The literature is replete with explanatory reasons for the disparate utilization patterns among the residents of under-resourced communities, some of which include the following barriers to access:
Physical barriers – Often the location of clinic sites is more than several miles from a patient's home. For those with ambulatory difficulties due to aging or physical disability, transportation and added costs are problematic, especially for low-income families living at or below the poverty level.
Cultural barriers – Many cultures hold negative perceptions regarding the current health care delivery system. Help-seeking behaviors of culturally diverse populations are different from those of the dominant society, often many do not seek health care until late in the disease process.
Financial barriers – Currently there is little incentive for health care providers to offer services to low-income populations, due to inequitable reimbursement schedules of third-party payers. Many minority groups are either under- or uninsured, and many insurers do not provide coverage for preventative care.
Language barriers – Non-English speaking patients are often unable to understand the spoken or written English language.
In contrast to the typical program of study for physicians, the nursing curriculum addresses the needs of the patient from a more holistic perspective, taking into account the biophysical, socio-cultural, and spiritual needs of the patients they serve, focusing on health promotion and disease prevention. Moreover, nursing content at the advanced practice level, in addition to the management of primary and behavioral health care conditions, includes content on population health and epidemiology to address the health care needs of the larger society.
In 2019, the California Future Health Workforce Commission released a deep dive into emerging workforce demand and developed a series of recommendations to assure that all Californians have access to high quality care. The Commission recognized health inequities in many communities, both in racial/ethnic diversity and in geographic disadvantage along with the looming shortage of primary care and behavioral health providers to meet the needs of these communities. Further, the Commission identified innovations using technology and team-based care as crucial in increasing capacity to meet the needs of the growing and diverse population of California. The Commission identified several strategies to build this workforce, building the pipeline for multi-cultural health practitioners and also modernizing regulations to allow nurse practitioners to practice to the full extent of their preparation.
The Legislation
A major outcome of the Commission work was Assembly Bill 890, sponsored by Assemblyman Wood, one of the Commissioners. This bill increases the ability of NPs to deliver care and develop new models and opportunities where there is need. It eliminates administrative barriers to care delivery by removing physician contracts and excess paperwork, allowing health care providers to devote more time to consumers. By recognizing the preparation and capacity of NPs to delivery primary care, it will improve recruitment into the profession and enhance the ability of NPs to implement innovative solutions that fit the needs of the population.
A Solution: Nurse-Led Clinics
According to the National Nurse-Led Care Consortium, there are 150 nurse led-clinics nationwide.  AB 890 supports the innovative nurse-led care model of delivery as designed and implemented by the National University Nurse Managed Clinic, which utilizes an interprofessional healthcare team to deliver services onsite at designated locations throughout underserved communities, providing comprehensive direct primary and behavioral health care to patients served.  Remote biometric monitoring is used between onsite visits to follow clinical trends. In contrast to the existing system, which expects patients to travel to the healthcare facility, this nurse-led clinic shifts the paradigm by taking the interprofessional healthcare team to the community. Designed to reduce the morbidity and mortality rates of the patient population served residing in the Watts area of Los Angeles County in California, this nurse-led clinic cost effectively utilizes faculty-supervised nursing and health professional students, in collaboration with a full-time interprofessional healthcare team, community-based organizations (CBOs), and faith-based institutions, which included Salvation Army locations, drug rehabilitation centers and a Baptist Church. The Watts targeted patient population was selected because of its high rates of serious chronic and acute health problems with notable poor healthcare outcomes. The Project uniquely created public-private partnerships to improve access to care for at-risk populations.  This grant-funded initiative provided services at no out-of-pocket cost to the patients served. The impact of the Project has been well documented using a variety of measures to report demographic data, reduction in loss to follow up, and decreased cost of care.
To address the complex needs of the patients served, a bi-lingual nurse-led clinic team consists of a project director, advanced practice nurses, medical social worker, project manager, project coordinator, medical director, evaluator, and an office secretary.   The full-time clinic team works in collaboration with an Advisory Board, CBOs and the faculty and students in the departments of nursing, community health and health sciences. The nurse-led clinic is located at the National University Los Angeles Campus, serving as the home office location.
Business Model
Currently this nurse-led clinic is a grant-funded initiative awarded to National University.  The University is cognizant of the fact that federal support is designed to act as a catalyst for the initiating of programs such as this, and has committed resources for in-kind contributions to the project. Funds to continue support for this program will come from reallocating existing resources, as well as revenues from grants and contracts obtained by the Project Director to operate the nurse managed clinic.  AB 890 will facilitate the ability of the NPs to directly bill for services and maintain a revenue stream.  Complicating the current reimbursement structure is the need for a collaborating physician who oversees the NP practice. This current expensive method of reimbursement is cost prohibitive, as it requires the services of a physician and undermines the autonomous practice of the NP.  Further, some third party payers stipulate an incident to payment model, which requires that the physician must perform subsequent services that reflect his/her continued active participation in and management of the patient's care. With the advent of telehealth care technologies and virtual healthcare delivery models, the use of the incident to reimbursement methodology becomes problematic, as the physician may not ever have provided onsite direct care for the patient. Additionally, when NPs bill under their own Medicare number, the reimbursement is at 85 percent of the physician fee schedule. This Medicare number can be used for billing both in the outpatient and inpatient settings. However, when NPs bill incident to, they are reimbursed at 100 percent of the physician fee schedule, however a collaborating physician is still required.
The utilization of telehealth care technologies has grown exponentially with the advent of the COVID-19 pandemic, as the need for social distancing, face mask coverings, and absence of symptoms have significantly limited the onsite office visit.  Further the ability to remotely monitor biometric data improves access to care, as blood pressure, oxygen saturation, temperature, pulse respirations and body weight can be accessed and stored in the cloud without need for the patient to leave home.
AB 890 is the catalyst that will facilitate the autonomous practice of the NP, leading the way for the development of entrepreneurial models of care delivery led by teams of NPs improving access to care.
Further Action Required
AB 890 is an incremental improvement to the status quo, but more work is needed to fully optimize the contributions of nurse practitioners to the health of communities across the state.  Unlike more progressive states, California will require a transition to practice period of 4,600 hours of additional oversight prior to full practice authority for nurse practitioners. AB 890 also exempts correctional facilities and state run hospitals, posing barriers for vulnerable populations. The implementation of the transition to practice provisions will be developed by an advisory committee to the Board of Nursing Regulation.  It will be important to assure that these provisions enhance preparation and do not pose further barriers, particularly as this transition period is not funded by a traditional Graduate Medical Education model, such as a paid residency. Finally, the legislation does not reflect the national framework for Advance Practice Registered Nurses, embracing nurse practitioners, clinical nurse specialists, certified nurse midwives and certified registered nurse anesthetists as vital providers unified by their expertise and ability to deliver advanced care.
This is a culture change — to actualize the vision of a well-prepared, highly motivated and respected NP workforce, diverse stakeholders must participate and advance the opportunities for innovative, person and family centered practice. Academic colleagues can engage in preparing NPs for the future and in replicating successful nurse-led clinic models. Together, we can advance the vision for every member of our communities to receive culturally appropriate, accessible, equitable high quality care.
---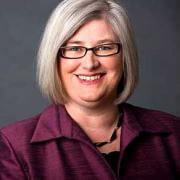 Heather M. Young is professor and founding dean emerita, Betty Irene Moore School of Nursing; national director, Betty Irene Moore Nurse Fellows in Leadership and Innovation Program, University of California Davis; commissioner, California Future Health Workforce Commission. She is also a member of the Strategic Advisory Committee of the Future of Nursing: Campaign for Action, an initiative of AARP Foundation, AARP and the Robert Wood Johnson Foundation.
---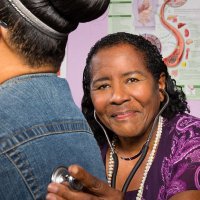 Gloria J. McNeal is associate vice president, Community Affairs in Health, National University. She was a 2018 AARP Well-Being Champion.
---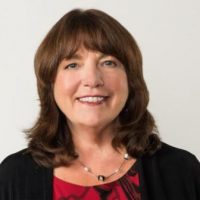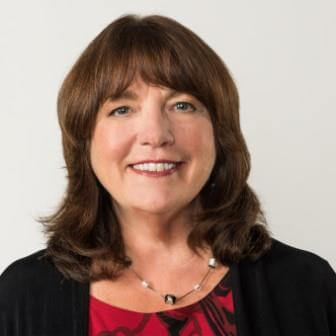 Susan C. Reinhard is senior vice president and director, AARP Public Policy Institute and chief strategist for the Center to Champion Nursing in America, an initiative of AARP Foundation, AARP and the RWJF, which runs the Campaign for Action.