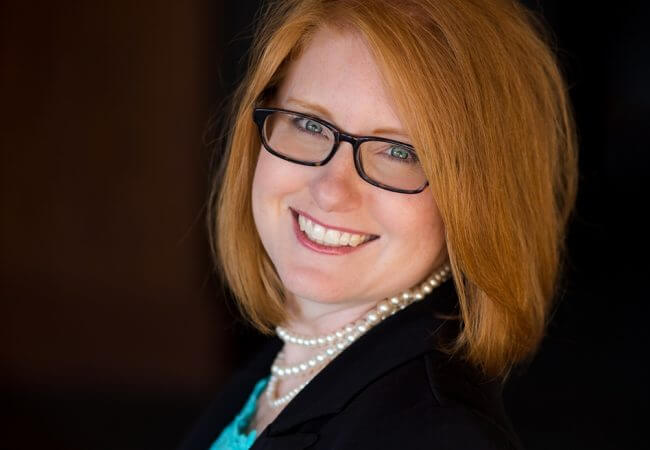 Clinical Experience With School Nurse Was Her Wake-Up Call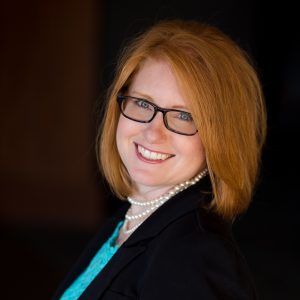 This is the eighth in a series of profiles of leaders who are part of the Campaign talking about their connections to the nursing or health care profession and their interests in healthier communities.
Andrea Tanner, MSN, RN, NCSN, is coordinator of health services and a school nurse in Indiana's New Albany Floyd County School Corporation Health Services and part of the Campaign Outreach Advocates for a Culture of Health program. She received her Bachelor of Science in Nursing from Murray State University and Master of Science in Nursing from the University of Missouri.
Q: Why did you decide to become a nurse?   
A: I always knew that I wanted a career in the health care field, but it took me a bit to find my way. I began my college search believing I wanted to be a medical laboratory scientist. An interview with the director of the program revealed that I was more interested in hands-on care and direct human interaction. I moved toward occupational safety and health, where I realized the only piece of that career path that excited me was occupational nursing. Finally, I landed on the career path that connected with my deep-rooted desire to help others, show others love during difficult times, and support others on a journey to health and wellness.
Q: Can you describe your (philosophical) evolution from making that decision to where you are today?
A: In nursing school, I believed that all of the "best" nurses worked in a hospital. The great majority of my clinical work occurred in the hospital setting, where we paid great attention to hands-on skills, medication management, and acute care. I always left these clinical experiences saddened that there wasn't more time to connect with the patient and build trust that would allow for deeper assessment of the patients' needs beyond the hospital.
There was one clinical experience where I saw that happen—my clinical experience with a school nurse. From that point forward, I had my heart set on a career as a school nurse. I began to see nurses as change agents that could promote health and wellness and help prevent infectious or preventable diseases outside the walls of a hospital or health care setting.
Q: Of all that you have accomplished, what are you most proud of?
A: I am most proud of the work I am doing to mobilize school nurses to reach the goals set forth by the Robert Wood Johnson Foundation to create a Culture of Health. We are a small but mighty specialized group of nurses uniquely positioned to meet people where they are, bring health care and health promotion to where they are, and turn the health care world upside down. As president-elect of the Indiana Association of School Nurses, I am excited to be a part of an initiative to train school nurses to be leaders in their areas of influence to improve the health of students, families, schools, and communities.
Q: If you could change the profession in any one way, what would you change and why?
A: I would change the misconceptions that hold nurses back from being the leaders and change agents they can be.
I wish I had learned more in nursing school about how to be a leader, not just among other nurses but in the general community and beyond. I also wish I had been a part of an educational program that emphasized interdisciplinary collaboration rather than siloed learning and practice. Many nursing schools are already making great strides toward emphasizing the leadership and intercollaborative spirit of this great profession.
Q: What is the most important action that nurses can take to lead the way to improve health and health care in America?
A: Nurses need to find what they are passionate about and take ACTION!
For example, for me, I often heard myself saying, "I wish I could take this child home!" This, combined with my family's core values, led us to become a licensed foster home.
When I felt school nurses were working in isolation in an already isolating field focusing on health goals within the world of education, I decided to invite school nurses from our region to an annual breakfast-and-learn event. We have all been blessed by the resulting connections, shared struggles, and learning opportunities.
When I felt I wanted more from my role as a school nurse, I said "yes" to an opportunity with the National Association of School Nurses that has led to amazing opportunities to promote my profession nationally and internationally. The passion and resulting action has made this ride an amazing one, and it's not over yet!
Q: What role do you see for yourself in building a healthier America?
A: As a connector. As a school nurse, I connect students with free vision and dental care, families with free health services and community resources, and schools with lessons on preventing the spread of disease and promoting health through nutrition, physical activity, and healthy habits. I bring a team of school and community members together as a Wellness Committee to ensure our 12,000 students are the healthiest learners possible. I connect our nation's school nurses through national presentations and leadership trainings to ensure we are equipped to be the leaders America needs us to be in today's political and financial healthcare climate.
As a National Association of School Nurses (NASN) Epinephrine Resource school nurse, I also helped NASN, American Academy of Pediatrics, and National Association of School Nurse Consultants together develop a national epinephrine policy and protocol.
And I will always enjoy my nursing role connecting with community members and health professionals to make sure every American has the ability to live the healthiest life possible, no matter their ZIP code, education level, or income.