AARP The Magazine: Nurse Practitioners Fill the Gap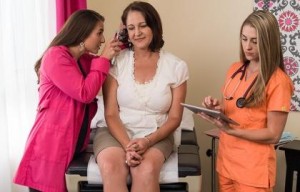 The August/September 2014 issue of AARP The Magazine features an article on nurse practitioners filling a void when access to health professionals is limited. The article,Nurse Practitioners Fill the Gap, makes the case for nurse practitioners to do the work they've been trained to do.
The article shares the story of nurse practitioner Danielle Pendergrass who moved back to rural Utah and opened a women's clinic in a region where many women went years without seeing a physician. She is "filling the gap" because "historically, in my area it is very difficult to recruit obstetricians and gynecologists."
AARP is working to modernize state laws and policies to allow nurse practitioners to practice to the full extent of their training and education. Nurse practitioners are fully prepared to diagnose and treat illnesses, give physicals, prescribe medicine and refer patients to specialists without physician oversight.
"Patients and families won't get the care they need if we don't take steps to maximize the use of all qualified health care providers," Susan C. Reinhard, chief strategist at the Center to Champion Nursing in America and senior vice president and director at AARP Public Policy Institute.
Read the full article here.