Welcome to Wisconsin
We are excited to welcome you to Madison, Wisconsin on June 14-15, as the Wisconsin Action Coalition co-hosts the second of three Building on the Campaign for Action Pillars to Create a Healthier America meetings. The Future of Nursing: Campaign for Action, an initiative of AARP Foundation, AARP and the Robert Wood Johnson Foundation, is our co-host.
A bit about the Wisconsin Action Coalition. Our co-leads are the Wisconsin Center for Nursing and the Rural Wisconsin Health Cooperative. This partnership demonstrates how nurses collaborate with others to lead the way to improve health and health care in our state.
We look forward to an inspiring two days filled with activities highlighting how nurses are building on recommendations of the Institute of Medicine to contribute to a Culture of Health.
We are deeply appreciative to our sponsors for their involvement in this important conference.
To date, our sponsors include:
Presenting Sponsor:
American Family Insurance
Premier Sponsor:
Aurora Health Care
Contributing Sponsors:
AARP Wisconsin
Gundersen Health System
MetaStar, Inc.
Rural Wisconsin Health Cooperative
Quartz, a UW Health affiliate
Partner Sponsors:
Administrators of Nursing Education of Wisconsin
Anderson Family Foundation
Ascension
Epic
Oscar Rennebohm Foundation
Wisconsin Hospital Association
Wisconsin Medical Society
Wisconsin Physicians Service Insurance Corporation
In-kind Sponsors:
University of Wisconsin-Madison School of Nursing
Wisconsin Center for Nursing, Inc.
Wisconsin Nurses Association
Sincerely,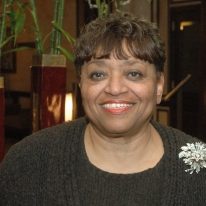 Barbara Nichols, MS, RN, FAAN
Executive Director, Wisconsin Center for Nursing
Co-lead, Wisconsin Action Coalition