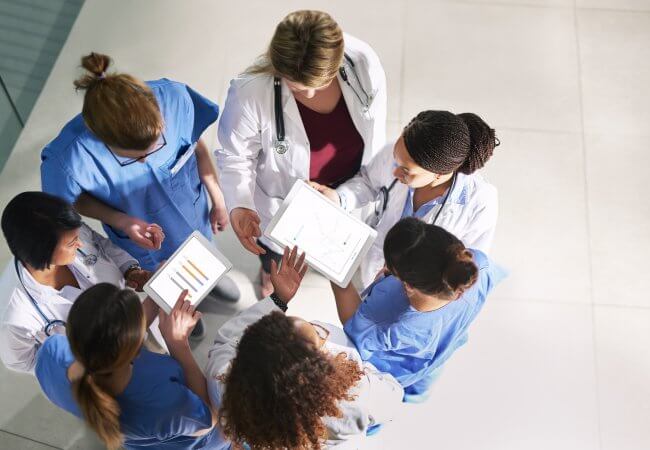 Webinar Spotlights Two Nurses Leading the Way to Greater Health Equity
A Culture of Health is one in which everyone has the opportunity to live a healthier life, and communities have access not only to health insurance but also to primary care and a wide range of specialty health care services. On March 12, the Future of Nursing: Campaign for Action, an initiative of AARP Foundation, AARP, and the Robert Wood Johnson Foundation, will feature two advanced practice registered nurses (APRNs) and fellows of the American Academy of Nursing who are leading the way in creating such health equity: Wallena Gould, EdD, CRNA, FAAN, and Scharmaine Lawson, DNP, FAAN, FAANP. Both are building a Culture of Health in practice and also by growing the next generation of nurse practitioners and nurse anesthetists through mentorship and opportunities for hands-on learning.
Their webinar, "Greater Health Equity Through Entrepreneurship: How Nurses Are Mentoring and Innovating to Improve Well-Being for All," will focus on nursing entrepreneurship—the process by which nurses use their education and expertise to start their own health care business to advance innovation while meeting the health care needs of a population.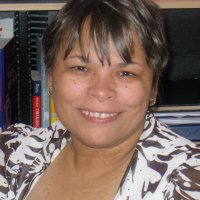 Gould, founder of the nonprofit organization Diversity in Nurse Anesthesia Mentorship Program, will share outcomes of this innovative program in positioning 470 critical care nurses from minority and underrepresented populations for academic and leadership success. Mentorship helps APRN students by creating a supportive environment for learning that may also increase job satisfaction and enjoyment; fosters critical-thinking skills and confidence in decision-making; and ultimately contributes to the retention of health care providers that can improve the health and safety of patients and families served.
Lawson started the first nurse practitioner-owned house call practice in Louisiana. She will share her experience in leading a practice that has made more than 100,000 home visits and is meeting the needs of underserved communities, predominantly older, African-American patients, following Hurricane Katrina. Lawson also created the groundbreaking children's book series Nola the Nurse®, which includes an interactive and innovative way of educating youth about the role of the nurse practitioner.
Today, more than 250,000 APRNs are working as partners in health care to help meet the needs of our growing, aging, and increasingly diverse population, particularly in rural and underserved regions. And although significant progress has been made to increase the public's access to care by removing barriers to practice for APRNs, more can be done. In 2016, the National Academies of Sciences, Engineering, and Medicine's progress report on the 2010 Future of Nursing report called for emphasis on nursing leadership, mentorship to increase diversity, and innovation, including entrepreneurship opportunities.
The "Greater Health Equity through Entrepreneurship" webinar is an opportunity to learn more, whether you are a student, nurse, or non-nurse looking for inspiration.
Adriana Perez is assistant professor at the University of Pennsylvania School of Nursing and a consultant on diversity issues to the Center to Champion Nursing in America, an initiative of AARP Foundation, AARP, and RWJF, which coordinates the Campaign for Action.