Lincoln University Nursing Students Attend National Black Nurses Association Capitol Hill Day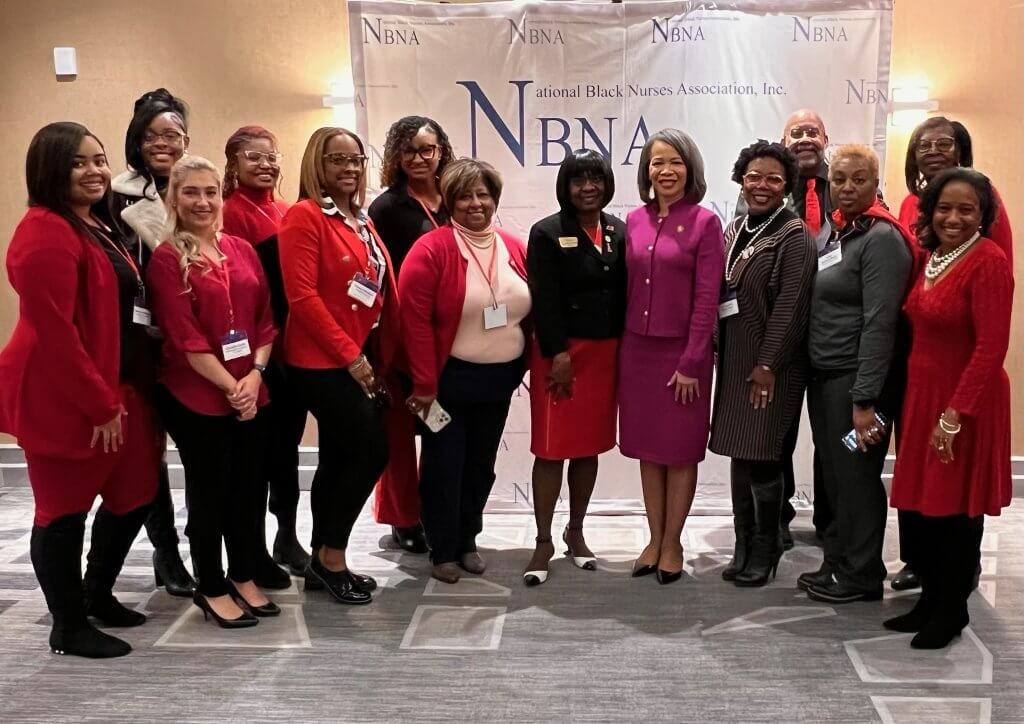 On February 2, 2023 the Pennsylvania Action Coalition had the pleasure of attending the 35th Annual National Black Nurses (NBNA) Day on Capitol Hill with students from the Pennsylvania Action Coalition Cohort of Exchanged Learning (PA-ACCEL) Mentorship Program. The PA-ACCEL Mentorship Program was created by the Pennsylvania Action Coalition's Nurse Diversity Council (PA-NDC) in partnership with Lincoln University's Department of Nursing with the goal of bolstering nursing students' capacity to be successful both in nursing school and in their transition to professional nursing practice.
The NBNA forum was dedicated to congressional health issues and policy. Student mentees from the PA-ACCEL Mentorship Program, learned about seven key legislative priorities advancing health equity. These legislative topics included:
Ensuring Health Equity: Supporting the Nursing Workforce
Gun Violence: America's Continued Crisis
Obesity: America's Health Calamity
Suicide: A Mental Health Catastrophe
Equity and Wellness:  Climate and Environmental Justice
Criminal Justice Reform and Health Inequities
Time to Reckon with Black Maternal Health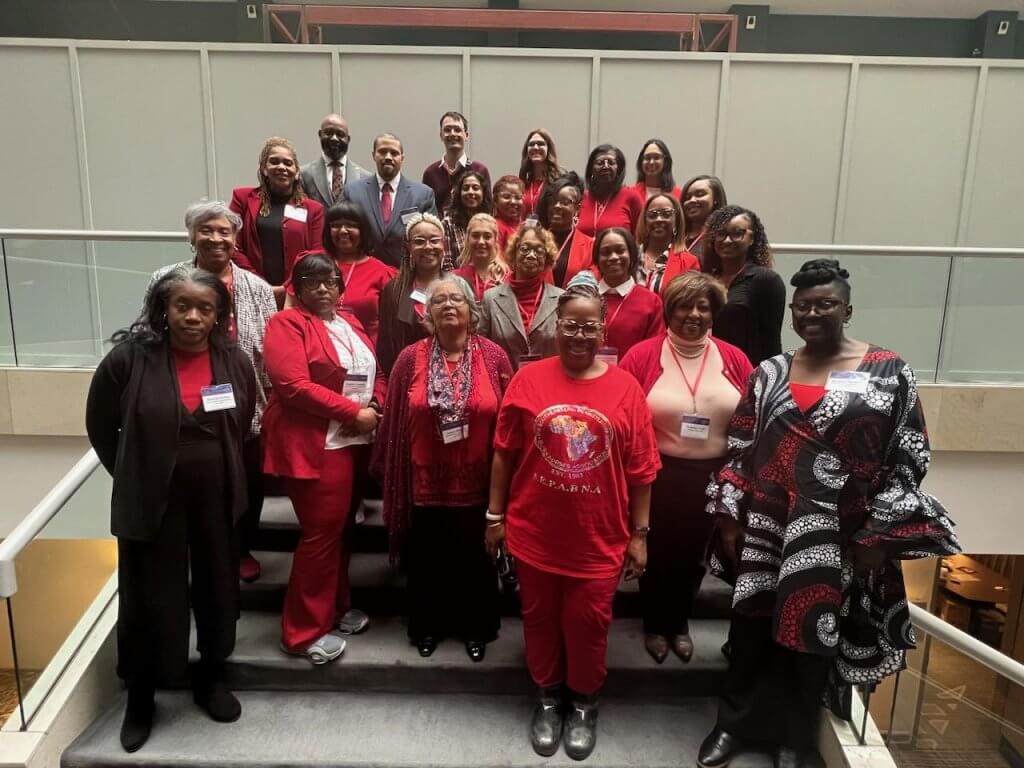 The nursing students, along with members of the Southeastern Pennsylvania Area Black Nurses Association, educated legislators on these advocacy topics. They heard from Congressional Black Caucus members regarding promoting health equity. It was especially poignant to hear from Representative Lauren Underwood, herself a registered nurse from Illinois. We also heard from the following representatives: Summer Lee (PA), James Clyburn (SC), Terri A. Swell (AL),  Jonathan Jackson (IL), Jasmine Crockett (TX), Donald Payne (NJ), Lisa Blunt Rochester (DE), Robin Kelly (IL), and Bennie G. Thompson (MI).
We were carried away by the energy of these esteemed guests, but it was even more inspiring to hear from the students about their experiences.
Elizabeth Gomez, a senior nursing student at Lincoln University said, "This experience will always remind me of my duty as a nurse, to serve and lead people to better health while ensuring equity. I'm thankful to be part of such leadership."
Her classmate, Jordyn Sanders, shared that, "Capitol Hill was a great eye-opening experience on public health crises that we as nurses can aid in demolishing! Great networking!"
We look forward to offering this experience to more students in the cohort for the upcoming academic year. We will be expanding our PA-ACCEL mentorship program to also include students in the Independence Blue Cross Foundation's Healthcare Scholars Program. The Healthcare Scholars Program creates a regional pathway from local high schools to college to increase underrepresented groups in the nursing profession. Through this program, underrepresented students pursuing an undergraduate degree in nursing will receive full academic scholarships. Selected nursing schools in the Southeastern Pennsylvania region participating in the Nurses for Tomorrow grant will be awarded up to $35,000 per year for funding for tuition and fees for undergraduate nursing students pursuing an Associate's Degree in Nursing (ADN) or Bachelor of Science in Nursing (BSN). The PA-ACCEL Mentorship Program is funded by the Independence Blue Cross Foundation and the PA Action Coalition and receives in-kind support from the PA-NDC. The PA-ACCEL Mentorship Program Support Team is led by: Monica J. Harmon, MSN, MPH, RN; Adriana Perez, PHD, CRNP, ANP-BC, FAAN, FGSA; Vilma Davis, PNP, BC, PHD; Chavon Crampton, MSN, RNC-MNN, CLC, EFM-C; Shukriyyah Mitchell-Hinton, BSN, RN; Saumya Ayyagari, MSN, MPH; Zaharaa Davood, MPH; and Jennifer Gimbel, MBA.