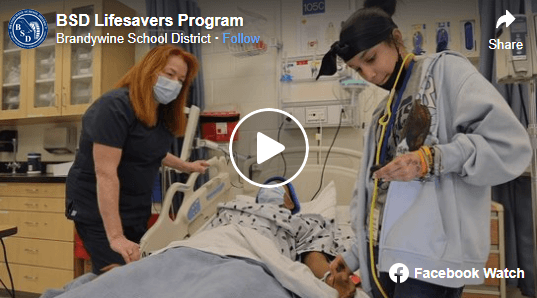 A Delaware School District Program Provides Early Exposure to Nursing
As its 2021 Nursing Innovations Fund project, Delaware's Brandywine School District (BSD) piloted an afterschool program, BSD's Lifesavers, to increase awareness of nursing careers among students from underrepresented communities. Working with key stakeholders, project staff constructed and administered a program focused on raising awareness of middle schoolers, especially students from racially and ethnically diverse backgrounds, low-income communities, and boys about potential careers in nursing.
The school district developed a video about the program, watch it below.