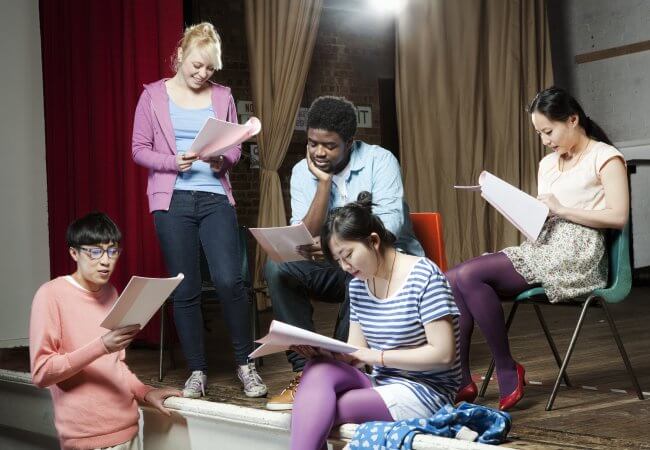 Dinner Theater: An Innovative Approach to Reducing Suicide Among Kentucky Farmers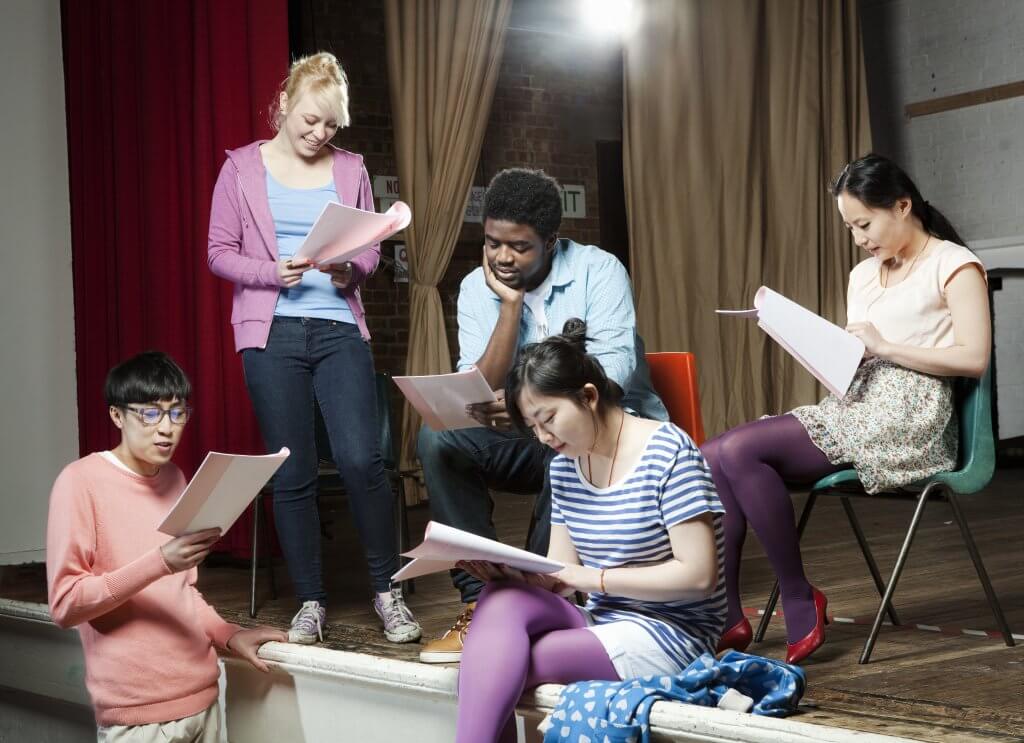 What kind of initiative brings together a beef council, a local theater group, and a state's largest university? A Future of Nursing: Campaign for Action-supported program where nurses take on the problem of suicide in innovative ways. The Campaign is an initiative of AARP Foundation, AARP and the Robert Wood Johnson Foundation.
The Kentucky Action Coalition's "Kentucky Partners to the BARN (Bringing Awareness Right Now)" initiative first received funding from the Campaign's Nursing Innovations Fund in 2020. In its initial phase, the project focused on the epidemic of farmer suicide. Action Coalitions are the Campaign's state-based coalitions.
As the program's leaders explained in an essay, while anyone can experience mental health issues, including suicidal thoughts, certain professions are more vulnerable because of several additional factors.
"Farmers are more susceptible to suicide because of unique stressors and suicide exposures associated with agriculture production, which include social isolation, relationship problems, and unpredictable forces such as crop and livestock loss, machinery breakdown, and commodity market fluctuations," the team wrote.
The BARN program addresses these problems through the "Farmer Dinner Theater" approach first developed by Deborah Reed, PhD, RN, FAAN. Through dramatic presentations featuring actors as well as the farmers themselves, these gatherings help farm families discuss health issues facing their communities.
In the Action Coalition's version of the program, more than 30 students who had an interest in agricultural careers were recruited through local 4-H clubs. They were then trained in suicide prevention skills as well as theater skills in order to produce the skits for the dinner theater.
In the end, 255 people attended the dinners, far exceeding organizers' initial estimate of 100 attendees. Participants are exposed to a variety of proven mental health interventions, from breathing techniques to basic suicide intervention resources. But all the information is grounded in re-enactments of real situations that farm families may have faced.
"It is real, it is raw, it is powerful," said Janie Heath, PhD, APRN, FAAN, dean of the University of Kentucky's College of Nursing and one of the program's organizers. "I have never seen a more engaged group of people in my life."
Reflecting on the development of the program, Heath credits advice from the Campaign that prompted her and her colleagues to better engage with the community and its needs. That idea put them on the path to partnerships with groups like 4-H, the Kentucky Beef Council, and the Actors Theater of Louisville. The University of Kentucky College of Agriculture, Food & Environment and the Kentucky Future Farmers of America Association are also partners in this effort.
"Some of the best advice we received from the Campaign was to reach out to non-nurses to help us think about our strategy and next steps," she said.
This evolution in thinking was part of a larger turn toward health equity in nursing, said Julie Marfell, DNP, APRN, a University of Kentucky professor and another leader of the project.
Since receiving their first innovation award in 2020, the Kentucky Action Coalition has greatly expanded its impact. Another innovation award in 2021 helped the group expand the BARN program to address the issues of mental health and suicide among young people, recruiting 100 school nurses to participate.
The same training and tools will also be used to address nurses' well-being, an urgent priority identified by National Academy of Medicine's The Future of Nursing 2020-2030: Charting a Path to Achieve Health Equity.
"It's all about getting nurses involved in this work and trained in this work, and it all goes back to that first funding from the Campaign," Heath said.
But the increase in impact goes beyond any one program. Heath said the new strategies and connections developed over the past few years have helped Kentucky's nurses become more influential on policy matters. For example, the state recently moved to require continuing education in suicide prevention for nurses.
"We're working with state government. We're working with city councils. We've got street cred now and everyone understands that we're not going away," she said.
The Kentucky Action Coalition also has big plans to share what they have learned with other states. Working with the University of Kentucky College of Agriculture, Food and Environment, the College of Nursing is developing a toolkit to reproduce their successes with funding from the U.S. Department of Agriculture. The toolkit will include a planning guide, curricula, facilitators' guide, and "train the trainer" lessons. Organizers plan to share the toolkit throughout the southern region of the United States.
To learn more about how you can implement programs like the one in Kentucky, visit the Nursing Innovations Fund page on the project.