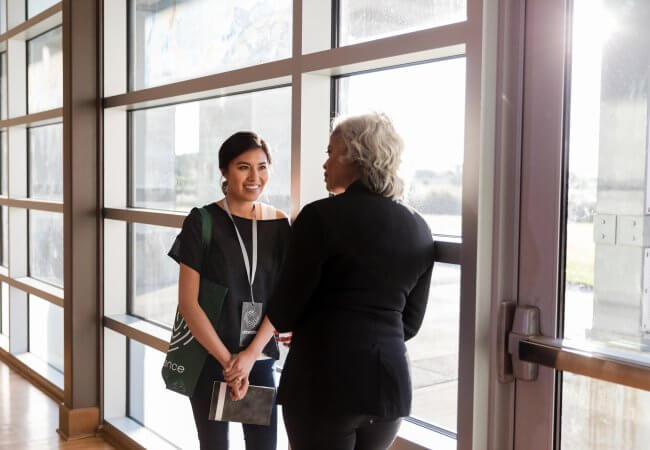 Help Wanted: Nurse Mentors for a More Diverse Nurse Workforce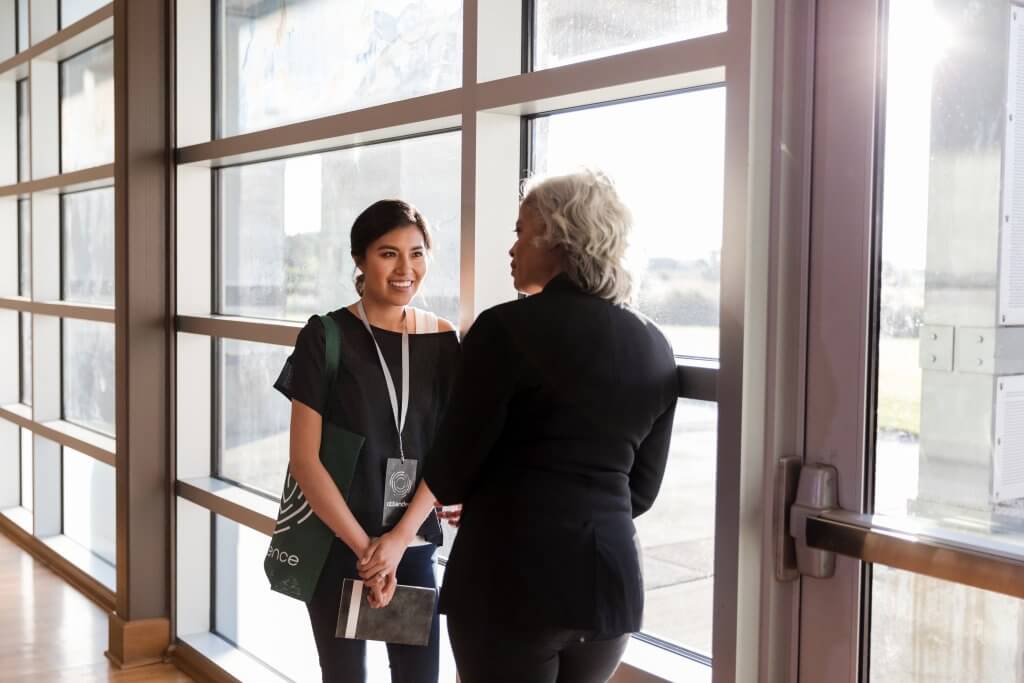 The AARP Center for Health Equity through NursingSM (A-CHEN) is seeking nurses, working or retired, to mentor nursing students from underrepresented communities. A mentor is defined as a wise and trusted counselor or teacher, a tutor, advisor, or coach. Mentors can also serve as role models. Nurse mentors are volunteers who commit to serve as a positive, professional role model for nursing students at Historically Black Colleges and Universities, Hispanic-serving institutions, and American Indian/Alaska Native schools.
A-CHEN serves as a vehicle for change and a national resource, hosting specific programs and activities that align with AARP's health equity priorities, including the Future of Nursing: Campaign for Action, an initiative of AARP Foundation, AARP, and the Robert Wood Johnson Foundation.
For the past several years, the Campaign for Action has worked with the U.S. Department of Health and Human Services' Health Resources and Services Administration, Indian Health Services, and other federal offices to prioritize diversifying the nursing workforce and support schools of nursing with creating or updating their mentor programs. Most recently, the Campaign hosted a mentor-training workshop with Hispanic and American Indian/Alaska Native-serving Institutions. It also held a nursing track at the White House Initiative on Historically Black Colleges and Universities' (HBCU) 2019 National HBCU Week Conference.
"The work the Campaign is doing could not be more urgent," said Deborah C. Stamps, EdD, MBA, MS, RN, GNP, NE-BC, founder and chief executive officer of Deborah Stamps Consulting, LLC. "About half of all Black and Latino students entering four-year colleges fail to complete their degrees. When students fail out of nursing programs, they suffer, our health care system suffers, and stubborn health disparities persist. Mentoring is a proven retention and success strategy. Mentoring is going to get us to a more diverse and representative nursing workforce," said Stamps, who has more than 30 years of progressive health care leadership and is a recognized authority on workforce development, diversity, equity, inclusion, justice, nursing education, and leadership.
A-CHEN is now leveraging this mentoring program through a partnership with the AARP Office of Volunteer Engagement, which is recruiting mentors to work with nursing students through a portal on AARP's website. Interested active or retired nurses will be prompted to sign up and then complete a questionnaire that takes about fifteen minutes. It asks about an applicant's education and professional experience in nursing, their areas of specialty, their hopes for serving as a mentor and concludes with some demographic information.
The AARP mentoring team will follow up with a few more questions, match eligible volunteers with a participating nursing school in their area, then invite the mentors for some trainings in preparation for their service. There are also quarterly learning collaborations and check-ins for every participating mentor.
Mentoring has tangible benefits for the mentor. In addition to the pride in being a part of someone else's growth and development in the nursing profession, mentors have the opportunity to grow their own skills such as listening, accepting feedback, problem-solving, and leadership. Mentors learn new things about their own fields, about themselves, and about – and from – their mentees.
People who are interested in applying can go to the AARP Volunteer Portal for the Nurse Mentoring Program.
For background on the Campaign's mentoring program, visit this landing page: https://campaignforaction.org/mentor-training/.
The AARP Center for Health Equity through Nursing serves as a vehicle for change and national resource for advancing health equity. CCNA is an initiative of AARP Foundation, AARP and the Robert Wood Johnson Foundation, and it runs the Future of Nursing: Campaign for Action, an initiative of the same organizations building a healthier America through nursing. Since its founding in 2007, CCNA has created national and state multi-sector networks to stimulate collaboration, innovation and spur action for better health and well-being through nursing.