Greater Health Equity Through Entrepreneurship: How Nurses Are Mentoring and Innovating to Improve Well-Being for All
March 12, 2019
3:00 PM - 4:30 PM ET
Hear how advanced practice registered nurses (APRNs) have improved health equity locally and nationally through mentoring and entrepreneurship to increase diversity in nursing. Be inspired by innovations that are promoting excellent, affordable health care in underserved communities—and pick up ideas you can put into practice too.
Presenters: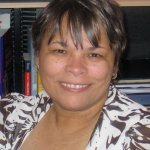 Wallena Gould, EdD, CRNA, FAAN, is founding CEO of the Diversity in Nurse Anesthesia Mentorship Program. This nonprofit organization has mentored more than 400 certified registered nurse anesthetists—CRNAs from underrepresented minorities who are now faculty members, doctorate-prepared CRNAs, chief CRNAs, clinical coordinators, and nurse anesthetist state association presidents.
Scharmaine Lawson, DNP, FAAN, FAANP, creator of the groundbreaking children's book series Nola the Nurse®, started the first nurse practitioner-owned house call practice in Louisiana to improve residents' access to primary care following Hurricane Katrina.
Participants will:
Discuss the critical role of APRNs, with an emphasis on CRNAs and nurse practitioners, in advancing health equity by providing primary and anesthesia care in predominantly rural and underserved communities.
Discover a mentorship program that uses academic programs and ongoing professional development to increase the number of CRNA students from minority backgrounds, as well as strategies to teach young children about the role of nurse practitioners.
Find out about entrepreneurship in private practice as a mechanism for promoting health equity while working in underserved communities.
Discuss opportunities for the Campaign's state-based Action Coalitions to collaborate with APRN leaders to build a Culture of Health through mentorship and practice.