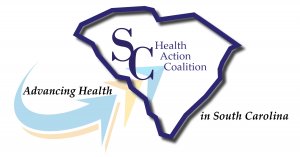 Better Care, Better Health, Reduced Cost is our vision for all South Carolinians. The South Carolina Health Action Coalition believes that nursing, the largest sector of the health care workforce, will play a significant role in improving health outcomes while reducing health care costs.
Following the release of the Institute of Medicine (IOM) report The Future of Nursing: Leading Change, Advancing Health in late 2010, South Carolina nurse leaders championed a decade long project known as "One Voice One Plan Future of Nursing Action Coalition." To accomplish the work, four teams were established to address the eight recommendations which led to data collection of the South Carolina nursing workforce, an increase the number of baccalaureate prepared nurses and removal of unnecessary barriers to practice for all levels of nursing.
Building upon the progress from 2010-2020, and in review of the 2021 Consensus Study from the National Academy of Medicine entitled The Future of Nursing 2020-2030: Charting a Path to Achieve Health Equity South Carolina nurses seek to develop and implement a strategic plan to achieve equity of health care within the state using an interprofessional and interdisciplinary approach and rebranded the Coalition the "South Carolina Health Action Coalition (SC-HAC)."
As we begin our work to extend into the next decade, we invite all interested individuals and organizations to join us in improving the health equity in our state.