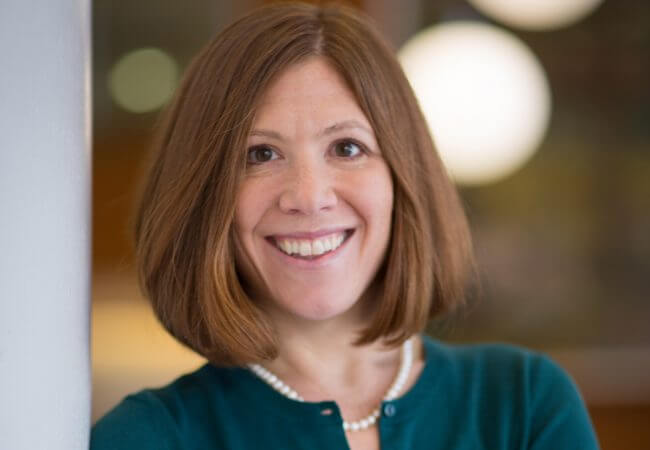 She Found Her Path in Shiprock, New Mexico
This is the first in a series of profiles of leaders who are part of the Campaign talking about their connections to the nursing or health care profession and their interests in healthier communities.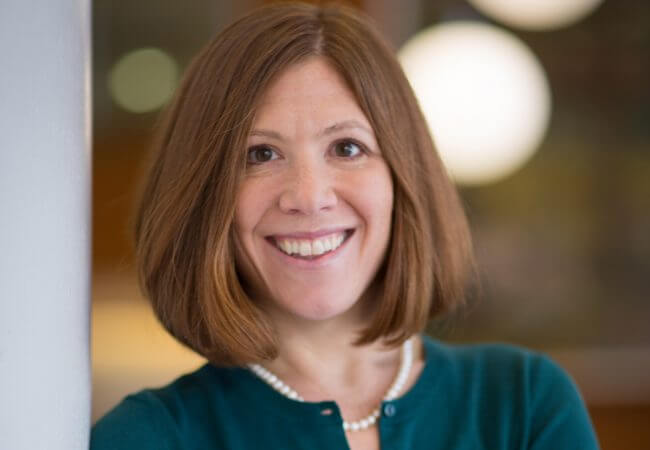 AnnMarie Lee Walton, PhD, MPH, RN, OCN, CHES, is a postdoctoral fellow in the School of Nursing at the University of North Carolina at Chapel Hill. She spent more than 13 years as an oncology nurse caring for patients with acute leukemia. This led to her doctoral dissertation on the behaviors migrant and seasonal farmworkers practice to protect themselves from pesticides, as well as to her current research on minimizing occupational exposures to carcinogens, with a focus on understanding the exposure of nursing assistants to antineoplastic drugs.
The Future of Nursing: Campaign for Action, an initiative of AARP Foundation, AARP and the Robert Wood Johnson Foundation, in 2014 named Walton a Breakthrough Leader in Nursing. Walton is co-chair of leadership for the North Carolina Action Coalition, the co-chair for the sustainability workgroup for the Nurses on Boards Coalition, and co-founder of the North Carolina Nurses Association Nurses on Boards 2020 Council. Walton is part of the Campaign Outreach Advocates for a Culture of Health program.
Why did you decide to become a nurse?     
Being a nurse is a career choice I never dreamed I would make. My mother and grandmother were both nurses—my mother still is—and though they are inspirations to me (my mother holds and excels in two nursing jobs!), I wanted to do something different. I was earning my Master's in Public Health when I took an assignment as a Junior Commissioned Officer Student Training and Extern Program–essentially, an internship—with the U.S. Public Health Service at Navajo Area Indian Health Service in Shiprock, New Mexico. There, I saw the impact that nurses could have in communities. Now, as a nurse, I see, value, and appreciate the impact my mother and grandmother have had on their families and communities too.
Can you describe your evolution from making that decision to where you are today?
I worked for 13 years in inpatient hematology/oncology. I loved the opportunities that I had to make a difference in the lives of patients and families. This clinical work drove me to pursue my PhD with a focus on minimizing exposures to known carcinogens.
 Of all that you have accomplished, what are you most proud of?
I co-created the first nurse manager job share in North Carolina, so from a leadership perspective, I'm proud of that: It has opened the door for other nurses who want to balance families, education, and careers. In research, I am proud that I haven't and won't give up on my commitment to working with groups that find themselves on the underside of equity in their employment. There are very real challenges to working with and for the rights of these individuals.
If you could change the profession in any one way, what would you change and why?
I would like nurses to have a better sense of the value of what they know and do each day. Much as I respect our profession, I'd also like to challenge some of the way we view, treat, and value our supportive colleagues such as nursing assistants.
What is the most important action that nurses can take to lead the way to improve health and health care in America?
Say yes, and look for opportunities to say yes. When presented with an opportunity to share skills, knowledge and experiences as a nurse, say yes. Look for opportunities to improve health in your home and in the communities in which you live.
What role do you see for yourself in building a healthier America?
I believe that I have a responsibility to invest in my own health and to be a role model for others. Part of my scholarship means asking critical questions about why certain groups have not been included in research. Asking the questions and tackling the larger sociocultural challenges about their exclusion has an impact on health beyond research.