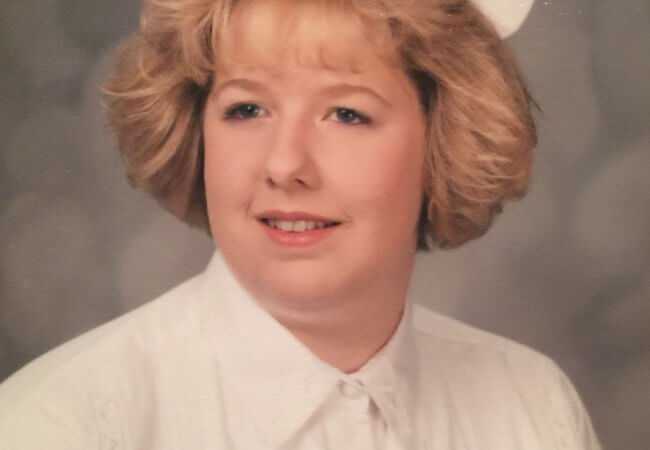 Nursing Journeys: "Have a Voice in Your Profession"
"Nursing Journeys" is a profile series featuring Action Coalition leaders discussing their career paths and reflecting on the lessons they've learned along the way.
Jill Kliethermes, MSN, RN, FNP-BC, is chief executive officer of the Missouri Nurses Association and co-lead of the Missouri Action Coalition. She got her start as a patient care tech in a hospital before becoming a registered nurse and then a family nurse practitioner. She has held roles in acute care, public health, school nursing, and higher education.
Why did you decide to become a nurse?
When I was a teenager, my father went to donate blood at my high school blood drive. While he was being screened, a nurse detected that he had an irregular heartbeat and urged him to follow up with a health care provider. He did and subsequently a serious problem was found—he had open heart surgery two weeks later. I spent a lot of time at the hospital during this period and it started my interest in nursing.
Can you describe the journey you went on to get from that decision to where you are today?
During college, I worked as a patient care tech at a local hospital. After I graduated with my associate degree in nursing, I started working in a cardiac stepdown unit.  I continued my education, earning a bachelor's of science in nursing, a master's of science in nursing with a family nurse practitioner focus, and a post-master's certificate in nursing leadership and health care systems. Throughout my career I've worked in many different roles and settings, including acute care, public health, school nursing, and higher education. All of these positions prepared me for what I do today.
I currently serve as CEO of the Missouri Nurses Association, which is a state affiliate of the American Nurses Association (ANA). I also serve as the CEO of the Midwest Multistate Division, which includes the Missouri, Kansas, and Nebraska Nurses Associations. I've been a member of both the ANA and the Missouri Nurses Association since I became a nurse.
What impact did the Institute of Medicine's Future of Nursing report have on you?
I was inspired that the report calls on nurses to take a greater role in America's increasingly complex health care system. After the report came out I helped launch the Missouri Nurses Association's efforts to implement its recommendations, and we have been working on it ever since.
How have you been involved with the Campaign for Action?
I helped to found, organize, and lead the Missouri Action Coalition, and I currently serve as one of its co-leads. Among many achievements, I'm pleased that I helped to get the Missouri Nurses Association designated as a co-lead organization for our Action Coalition. I also wrote the Missouri Action Coalition's first grant application to the Healthcare Foundation of Greater Kansas City. We were delighted to receive a $40,000 grant for a part-time director.
Of all you have accomplished, what are you most proud of?
I'm most proud of successfully balancing my family and work commitments. My family's support has enabled me to be effective in my many roles throughout my career. Another accomplishment that stands out is getting a bill that allowed APRNs to prescribe some controlled substances in Missouri signed into law in 2008. This was a win for both patients and nurses and was the result of more than five years of advocacy work at the Missouri Nurses Association.
What is the most important action that nurses can take to lead the way to improve health and health care in America?
Be active in the ANA and your state nurses association! The ANA empowers nurses to be competent, professional leaders in health care. ANA recognizes that debates around health care are ongoing, and the organization is committed to educating nurses about how the changing system impacts our lives and profession.
What advice do you have for the next generation?
Every nurse has their own unique story. It is up to you to determine what your story looks like. There is no better time than right now to keep your passion alive and active by embracing opportunities and striving to reach new goals. Be active and have a voice in your profession.