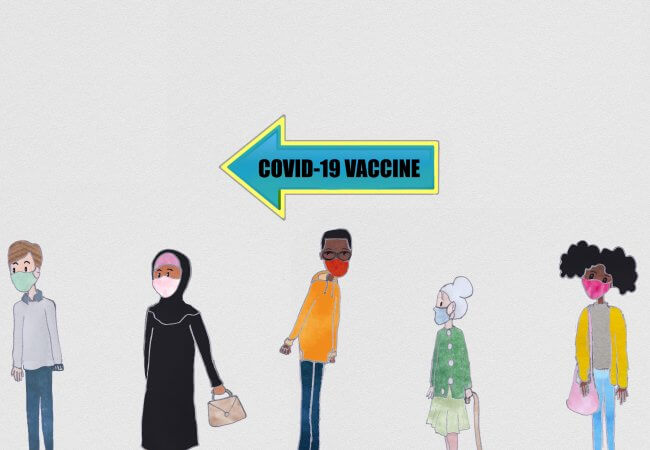 As Witnesses to Inequity, Nurses Can Be Powerful Advocates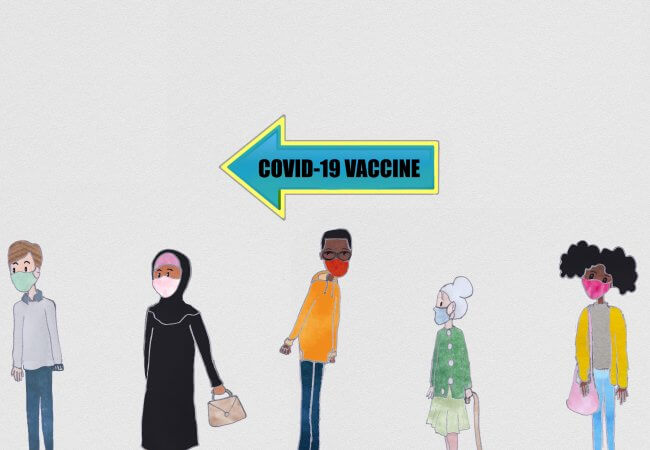 More than 1,200 nurses and nurse champions from every state, Washington D.C. and a dozen countries, gathered online Feb. 24 to honor nurses' contributions during the pandemic, recognize 10 years of nursing progress by the Future of Nursing: Campaign for Action and others, and consider nursing's future. The event, "The Future of Nursing: Passion, Purpose and Progress," included a "fireside chat" with Robert Wood Johnson Foundation (RWJF) President and Chief Executive Officer Richard Besser, MD, and Linda Burnes Bolton, DrPH, RN, FAAN, senior vice president and chief health equity officer at Cedars-Sinai Medical Center in Los Angeles and an RWJF trustee. Michelle Larkin, JD, MSN, RN, RWJF associate executive vice president, facilitated their conversation. The Campaign for Action is a national initiative of AARP Foundation, AARP and RWJF.
Besser's opening remarks helped define the moment we are living through. Communities of color have been hardest hit by the pandemic because of the jobs they do, the places they live, and the influence of structural racism on their health and other aspects of their lives, he said. As a result, a growing awareness of these realities is animating discussions among health professionals and others across the nation. "As devastating a year as this has been, I think it provides us all with opportunities to think about what kinds of changes we want to see in society, what kind of changes we want to see in our health care system, so that we end up in a situation where truly everyone has a fair and just opportunity for health and well-being." That opportunity, he said, would constitute health equity, the focus of RWJF's work and a focus, he believes, of nursing's future.
Besser sees nurses playing a critical role in shaping a more equitable society, "both as witnesses and participants to what took place over this past year, but also as leading researchers and voices and leaders around the table as we work toward change."
Over the course of the next 40 minutes, Besser, Bolton, and Larkin built on that assessment and considered where nursing goes from here in light of both the pandemic and the progress made on Campaign goals in the previous decade. Health equity took center stage in their conversation, but nursing education, the toll of the pandemic, and nurses' role as trusted advocates also got their due.
Larkin asked both speakers why it is so important for nurses to engage in taking action to advance health equity. "They are the most trusted profession," said Bolton, echoing the findings of Gallup's annual poll of professional honesty and ethics. To maintain that trust, she said, nurses need to improve access to health services and health information, so that people receive the best possible care.
Besser pointed to nurses' experience as well. As both witnesses to and victims of health inequities during the pandemic, he said, nurses understand what needs to change, and they can be powerful advocates. He talked about his grandmother, a nurse who penned many letters in response to the evening news. She saw her profession as more than taking care of patients. "She saw it as being an advocate for the people in the community," Besser said, and he urged other nurses to make advocacy an integral part of their calling. "Because of their position of trust, because of their lived experiences, nurses' opinions carry a lot of weight."
How can nursing programs better prepare new nurses to engage in public and community health and advance health equity? Bolton would like to build on the many successful partnerships between associate- and baccalaureate-degree programs championed by the Campaign, while also advocating more sweeping action. "I think we should blow up the traditional nursing education programs as they exist today," she said. "Students need to be educated where people live, work, play, and go to school," she said, and spend time with community health teams. "I think all health professionals need to be [instilled] with the thought of 'I'm preparing myself to be able to do human caring work. What is that going to take, and who should I be exposed to?'"
"In the training that I had," Besser reflected, "we didn't talk about the connections between a living wage and health, and housing and health, and access to good education, and the impact of structural racism on health. … We've had such a focus in our health care training on individual decision making, … and not nearly enough on the structural things that impact people's health or illness. Until we reframe that, we will always be chasing our tails, treating the outcomes of an inequitable system rather than helping people to lead their healthiest lives."
Lisa Marsh Ryerson, president of AARP Foundation, the charitable affiliate of AARP that serves vulnerable people 50 and older, agreed in a segment later in the program that nurses are a natural path to helping all people live healthier lives. "Because nurses are so closely involved with patients, they have a window into the social determinants that often cause such damage to patients," Ryerson said in a separate segment of the program. "And, as part of the health care system, they are well-positioned to be part of the solution."