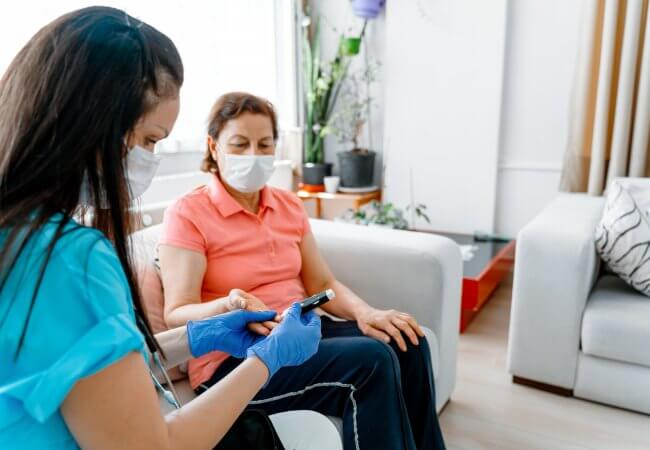 AARP Foundation President Extols Partnership With Nurses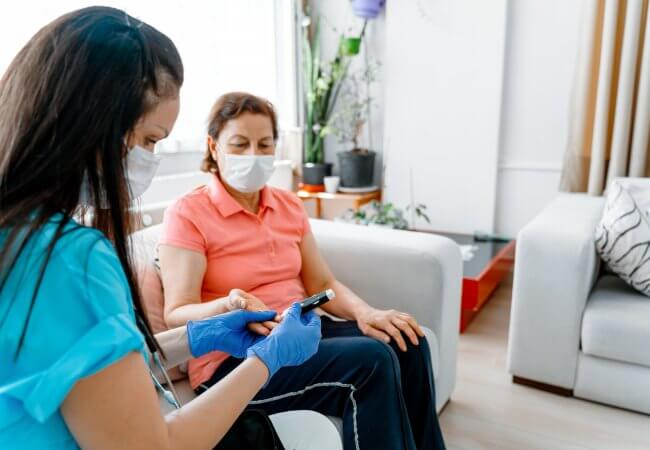 Following a year when nursing was front and center in the public's mind, it's easy to forget how visionary it was to recognize the profession's essential role in advancing health for all Americans back in 2007. That's when AARP Foundation, in association with AARP and the Robert Wood Johnson Foundation, created the Center to Champion Nursing in America. Why? "To ensure all people in this country have a highly skilled nurse when and where they need one," said Lisa Marsh Ryerson, president of the AARP Foundation. To enlist the nation's nurses in this endeavor, a few years later the Center created the Future of Nursing: Campaign for Action, which hosted a February 24 online summit at which Ryerson spoke.
Early in her remarks, Ryerson commended the Campaign's success in harnessing the power of nurses to build a healthier nation. "We've lifted restrictions on nurses to expand access to care for almost 60 million people, helped pass laws so consumers have easier access to care at home, and created a mentoring program and toolkit for nursing programs to build a more diverse and inclusive nursing workforce," she recounted, "and that's just in the last year!"
Because the AARP Foundation's mission is to create a world in which no older adult is impoverished or feels vulnerable, Ryerson devoted many of her remarks to the importance of health equity and nurses' potential to advance this work. Nurses bore witness to the pandemic's tragic disparities in health and access to care, she said, problems arising from long-standing disparities in access to economic, social, and political opportunities. Ryerson believes nurses are "well positioned to create and be part of the solution" to these problems, and she pointed to ways in which nurses are addressing food insecurity and social isolation, one of the Foundation's key concerns.
"Unsurprisingly, social isolation dramatically worsened during the pandemic, especially for older, low-income adults," she observed. "Social isolation is associated with an increased risk of heart attack, stroke, dementia, depression, and early death from all causes and must be taken seriously."
The AARP Foundation invested in doing just that when it sponsored a 2020 consensus study of social isolation at the National Academies of Sciences, Engineering and Medicine. "The study noted that nurses provide an essential link between hospitals and community environments, and perform a significant function in assessing patients' social, psychological, and physical health needs, [and they make] referrals to community services that can address social isolation in older adults," she told summit participants.
Ryerson closed by noting that no single organization can solve these problems on its own. Achieving that goal will require what she called "the uplifting power" of partnerships and cross-sector collaboration. "I believe there is really no finer example of the power of partnerships and collaboration than the one that has powered the Future of Nursing: Campaign for Action," she concluded.