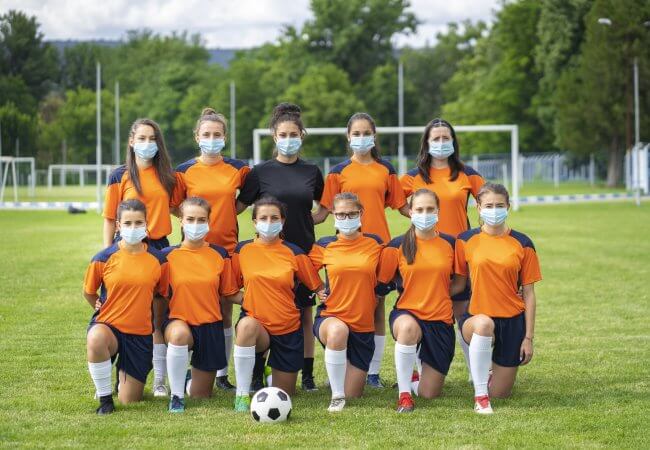 Public Health Nurse Supports College Athletes During COVID-19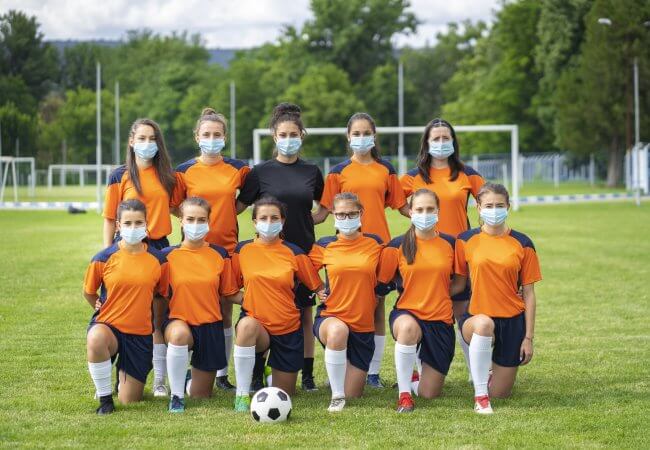 There has never been a greater time than now to advocate for public health nursing, believes Jessica Beatriz Wagner, MPH, RN, associate director of prevention and health promotion at the National Collegiate Athletic Association's Sport Science Institute. That's right, the NCAA—the organization whose institute has put health at the forefront of how and when athletic competitions are to continue.
"More than ever, nurses should be included in all sectors to assist with not only the pandemic, but all aspects of keeping the community healthy," says Wagner.
The pandemic, Wagner points out, is bringing to light the many ways nurses work to keep communities safe. But it is also highlighting the disparities in health in America. That is one reason that Wagner took part in an NCAA program that examined the challenges facing student-athletes of color—even before COVID-19 took a disproportionate toll on Blacks and Hispanics.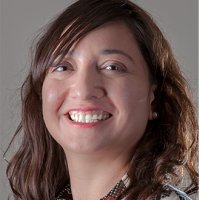 Wagner, a Future of Nursing: Campaign for Action Breakthrough Nurse Leader and Campaign Outreach Advocate for a Culture of Health, or COACH, is the first member of the NCAA Sports Science Institute with a professional nursing background. She has been, with her colleagues at the institute, at the center of national discussions about the role of public health and sports. In what the NCAA Sports Science Institute calls the "resocialization" of sports, the institute has taken action to support the NCAA membership in its efforts to keep student-athletes safe and healthy.
On March 12, 2020, college sports were shaken when NCAA President Mark Emmert and the Board of Governors announced for the first time in its history the cancellation of all winter and spring championships, including the men's and women's Final Fours, due to COVID-19. In the following days, many other sport organizations across the United States announced similar cancellations. Since then, the Sport Science Institute has created and updated its principles of resocialization, guidelines followed by teams and athletes.
Since the pandemic began, Wagner has been involved in assessing the impact of COVID-19 on the well-being of student-athletes, through a national survey of more than 37,000 student-athletes. The NCAA Student-Athlete COVID-19 Well-Being Study was designed to examine the impact of the COVID-19 pandemic on student-athletes' current physical and mental well-being.
We know the pandemic, especially when coupled with recent traumatic incidents of racial injustice, is exacerbating mental health challenges for student-athletes of color or from any marginalized group. As a result, the NCAA office of inclusion and Sport Science Institute co-hosted a Diverse Student-Athlete Mental Health and Well-Being Summit on August 10-11 to discuss and explore the challenges facing student-athletes of color and possible avenues to address those unique issues.
Wagner brings special perspective to that as well, as a first-generation Hispanic woman who was the first in her family to graduate from college. Wagner's parents were migrant workers—that is, both were, until her mother stopped to raise her newborn, Wagner. Her mother dropped out of high school, too, which Wagner today says compelled her even more to want to further her education to, as she puts it, "break out of poverty." As a nurse home visitor, Wagner was involved with social programs that supported populations like the one her family was part of, connecting people to services.
Says Wagner, "Being a nurse along the Texas-Mexico border, then all the way to Indiana, I've worked with immigrant, refugee, migrant workers, youths, and mothers in poverty, and now half a million different student-athletes from all backgrounds."
In addition to her role at the NCAA, Wagner is active at the state and national level to assist public health response to the pandemic. She serves as a board member on the Indiana Public Health Association and American Public Health Association Nurse Section Action Board, which has been sharing ways for public health nurses to advocate for the profession and pandemic response.
Now, says Wagner, as a public health nurse, "It's an honor to be working at the NCAA alongside Dr. Brian Hainline, the first chief medical officer, and our Sport Science Institute colleagues who are from a variety of other professions—communications, athletic health trainers, administrators, and others—to support student-athlete well-being so they can succeed in college and beyond."