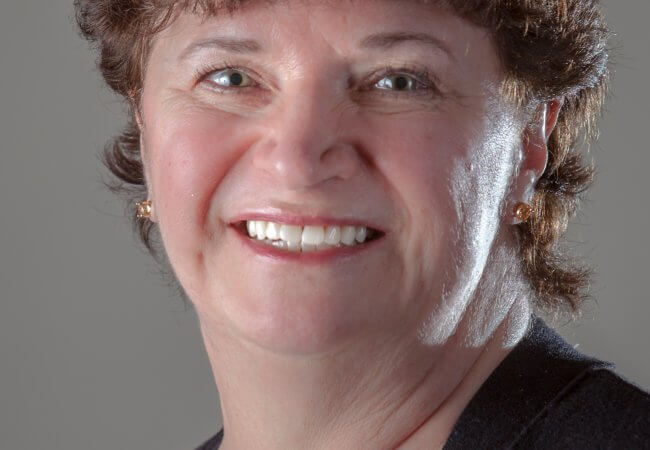 Her Passion Now: "Preparing Nurses To Build Resilience In Our Community"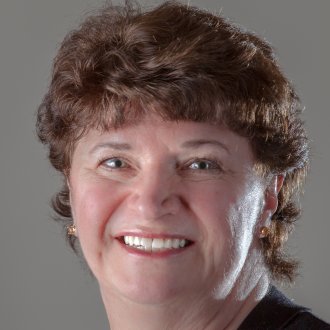 This is the 14th in a series of profiles of Campaign leaders talking about their connections to the nursing or health care profession and their interests in healthier communities.
As the chief nursing officer at Public Health Seattle-King County, Washington, Dorene Hersh, MSN, RN, is responsible for clinical practice oversight for over 350 public health nurses employed in management, supervisory, advanced practice, field nursing, ambulatory care, and correctional health roles. She is a Robert Wood Johnson Foundation Public Health Nurse Leader and Culture of Health Breakthrough Leader in Nursing.
Why did you decide to become a nurse?
I became a nurse by accident, literally. In the summer of my junior year of high school, I was working at a restaurant. There was a large roast beef-carving stand and I was slicing meat for customers. The knife slipped, and a customer said, "You should get that taken care of." I looked down and saw that I had cut myself quite deeply. While in the emergency department, I admired the way the nurses cared for the patients, triaging and balancing the needs of everyone present, including the providers. This experience inspired me to pursue nursing.
I also grew up in a very small town in Michigan and wanted to travel. The flexibility of nursing would allow me to attain employment no matter where I decided to live.
Can you describe your philosophical evolution from making that decision to where you are today?
Nursing is probably the only field where you can have a "do over" any time you desire. Though my graduate degree was as a pediatric nurse practitioner, I never worked a day as a PNP after discovering great gratification working in public health care.
I began as a bedside nurse in a neonatal intensive care unit. Since my original degree was a diploma RN, I pursued my bachelor's degree while working full time—12-hour nights. After I graduated with my BSN, I began working per diem in home care, caring for the graduated preemies from the hospital. I eventually moved into home care full time, moving into leadership positions until I became a chief of nursing for a pediatric center for medically fragile children.
I had moved from Michigan, to New York, to California, then to Washington State, where I currently reside. My graduate degree was as a pediatric nurse practitioner (PNP). I had cared for medically fragile children for the first 20 years of my career, working with populations that were impacted by social determinants of health (although it wasn't called that at the time). I had realized that caring for well children didn't hold the same degree of satisfaction as I had previously enjoyed.
I graduated, passed my boards, and entered the field of public health leadership, where I could put my passion into upstream strategies to change the trajectory of health.
Of all that you have accomplished, what are you most proud of? 
I am proud of all that I have accomplished. Each milestone seems the most important at the time.
I cherish my time as a Robert Wood Johnson Foundation Public Health Nurse Leader. The training, coaching, and support has exponentially moved me forward onto state and national stages, which I never thought would have been possible before that experience.
As of July 1, my team was awarded a multimillion dollar [Health Resources and Services Administration] HRSA grant that will train future generations of ambulatory care nurses to care for medically underserved populations. The funds will support training nurses in our unique clinical experiences, including primary care, mobile medical vans, Refugee Screening—a nurse-run clinic that serves all newly arrived refugees providing culturally sensitive care for those who might have been through trauma—and Buprenorphine Pathway clinics to prepare nurses in the delivery of trauma-informed care. All of this is part of preparing nurses to build resilience in our community—that is my new passion.
If you could change the profession in any one way, what would you change and why?
Excellent question! If I had a magic wand, I would establish parity in nursing practice across our nation. We as a country are missing a great opportunity utilizing nurse practitioners to the fullest extent of their licensure. This is an important strategy in providing care in underserved areas. The nursing and provider shortages are growing as the Baby Boomers age. I think this strategy is attainable.
What is the most important action that nurses can take to lead the way to improve health and health care in America?
If each nurse found one thing in their community, where they work, where they worship or where they play, to model for others, it would be a great start.
I work with inspiring, talented, and dedicated nurses who make a difference every single day. Not only at work, but after hours, dedicating their time to running for office, raising money for charities, participating in marches, volunteering for community clinics, the list goes on. If we could engage every nurse across our nation to do one thing, think the impact would be great. A ripple in the pool of health in America.
Nurses are the largest sector of the health care workforce and the most trusted profession. We are essential to improving health and achieving health equity. Solving the health care crisis will be a multifaceted approach, with no one answer.
What role do you see for yourself in building a healthier America?
In Washington State, our Action Coalition is working on this very thing. We have three goals:
We are striving to create meaningful leadership opportunities for nurses, with a key focus on statewide efforts to advance health equity and population health.
We are educating nurses in various practice settings on the impact of the social determinants of health through a variety of strategies.
We are striving to transform nursing practice by incorporating social determinants of health into plans of nursing care in all care settings.
We are fortunate to have three statewide initiatives to leverage in achieving our goals, Healthier Washington, which is our state health improvement plan; Action Now!, which is a group of nursing leadership across the state joining together to address the nursing shortage; and the American Hospital Association's 123forEquity Campaign to eliminate health care disparities.
Volunteering my time and effort to co-lead our Action Coalition has been very rewarding by mentoring the next generation of nurse leaders, and by engaging nurses to help move the needle to improve the health of our communities.