First Nurse Ever Appointed to the Board of Trustees of Baystate Health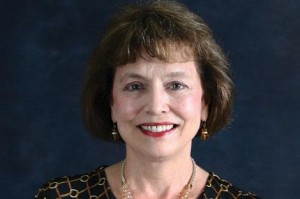 Kathleen Scoble, ED, RN, dean of the Elms College School of Nursing, has been named to the Board of Trustees of Baystate Health, a western Massachusetts-based non-profit health care provider. She is the first nurse ever appointed to the board.
Baystate Health is one of the largest health systems in New England.
"Nurses are the largest part of our workforce, and they essentially define the experience of care for patients. Someone with Dr. Scoble's qualifications is who I had in mind when I advocated for a nurse leader on the board," said newly appointed Baystate Health CEO Dr. Mark A. Keroack, MD, MPH. "We do so many programs with Elms that this is a logical pairing."
"I could not be more enthusiastic about the opportunity and responsibility I have as I serve in this very important position," said Dr. Scoble of her appointment.
Dr. Scoble has over 30 years of experience in a variety of roles. At Elms, she helped develop the School of Nursing from a traditional baccalaureate program into a nursing school that offered several educational pathways for RNS, including master's and doctoral degrees. She has more than three decades of experience and is the past-president of the Massachusetts Association of Colleges of Nursing. She has served on the the Massachusetts Action Coalition's steering committee and she currently co-chairs a statewide team that focuses on employer practices that promote academic progression for the incumbent workforce and a statewide survey of employer practices for the coalition. Congratulations to Dr. Scoble on this outstanding achievement!