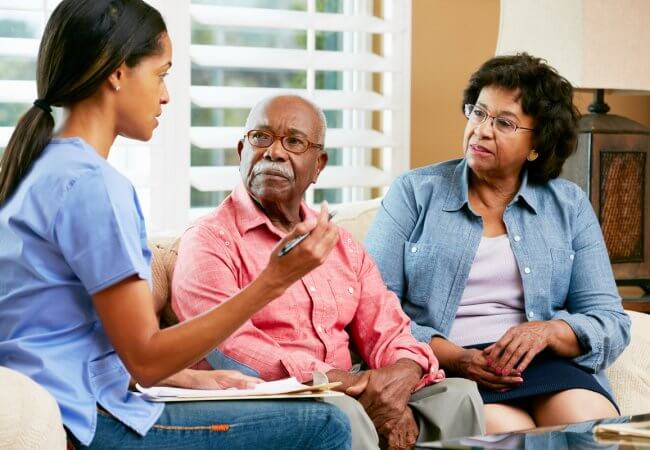 Family Caregivers Need Nurses' Support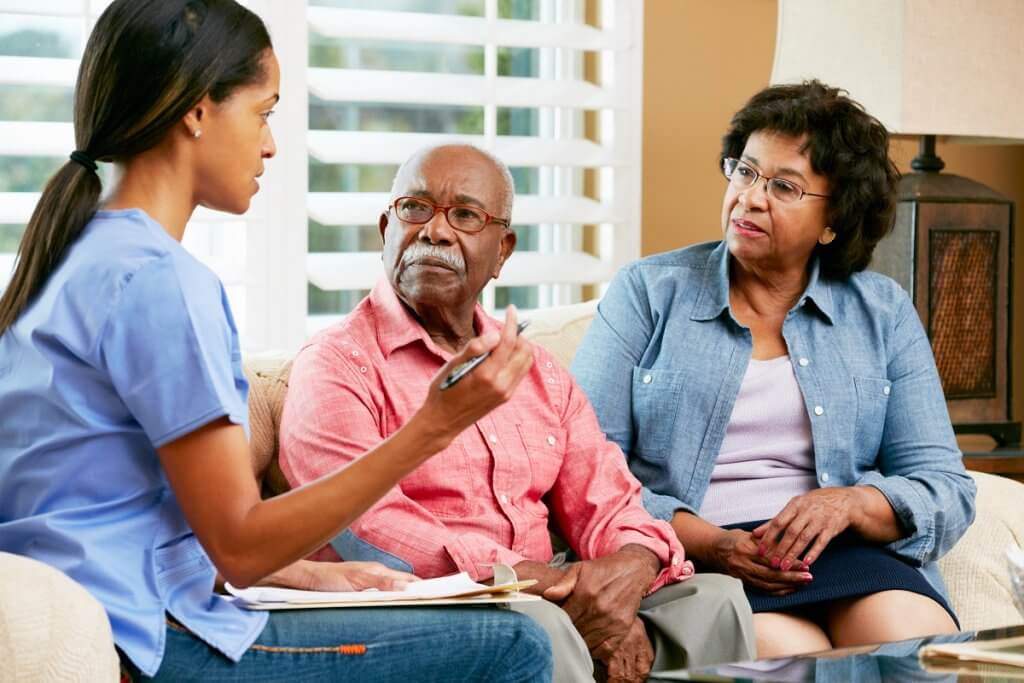 November is National Family Caregivers month at AARP, which along with AARP Foundation and the Robert Wood Johnson Foundation, sponsor both the Center to Champion Nursing in America (CCNA) and the Future of Nursing: Campaign for Action.
AARP is pleased to recognize and honor the nation's 40 million family caregivers – those providing unpaid care to a parent, spouse, partner, friend or other adult.
Anyone who has been a family caregiver knows it can be hard, lonely work, and nurses can play a critical supportive role. In fact, the Caregiver Advise, Record, Enable (CARE) Act , now law in 40 states plus the District of Columbia, Puerto Rico and the U.S. Virgin Islands, helps family caregivers as their loved ones go into the hospital and as then come home, and nurses are a key point of contact in that transition.
Here are some facts about family caregiving that may surprise you:
Caregiving falls to every segment of our adult population, and the need will only grow as the American population ages and more older adults require care. Perhaps contrary to what some people may assume, 40 percent of the 40 million family caregivers in this country are men and close to 1 in 4 family caregivers are millennials.
The average family caregiver in 2016 spent nearly $7,000 in out-of-pocket expenses, about 20 percent of their income.
Thirty-nine percent of family caregivers struggle with their own health condition or physical limitation, according to an Associated Press-NORC Center for Public Affairs Research survey.
Family caregivers are asked to perform increasingly complex medical tasks, such as wound care, often with little or no training.
"Family caregivers are desperate for help," Susan Reinhard, RN, PhD, FAAN, senior vice president and director, AARP Public Policy Institute and chief strategist for CCNA said at an American Academy of Nursing policy conference. "They're worried about making mistakes, and they don't know what questions to ask."
Thankfully, family caregivers have nurses to help them. This month, as our nation focuses on the needs of our nation's family caregivers, it's also important to consider the role nurses play in supporting them. To that end, we have compiled some caregiving resources for nurses, including information, articles, and videos. These can help nurses learn more about the needs of caregivers and how they can prepare them to give more complex care at home. Please take a look, and share with others.
Find out more about:
Susan C. Reinhard, PhD, RN, FAAN, is senior vice president and director of the AARP Public Policy Institute and chief strategist of the Center to Champion Nursing in America.