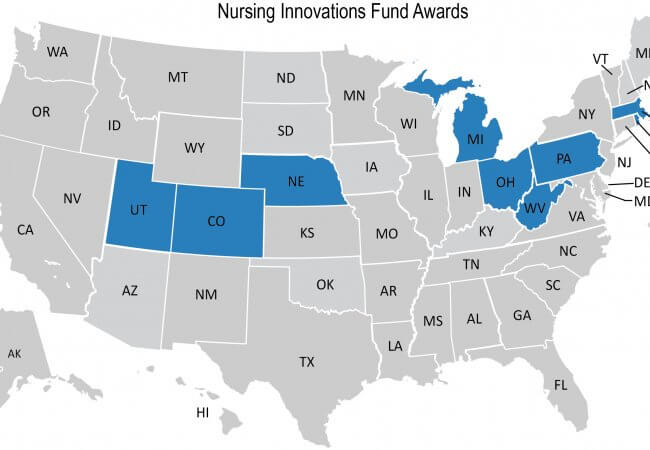 Congratulations 2018 Nursing Innovation Fund Winners
Completed Projects Showed Collaboration, Creativity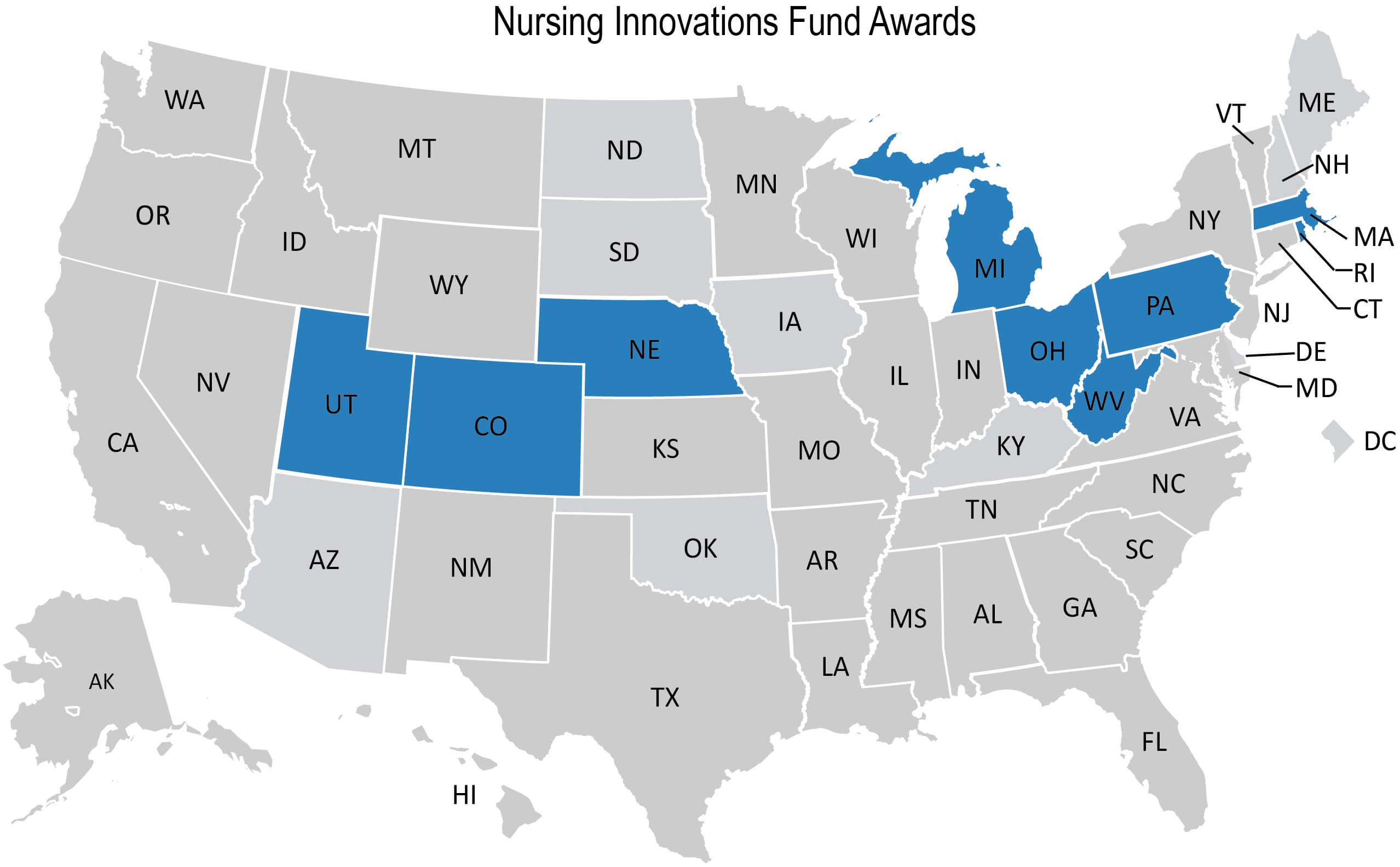 The Future of Nursing: Campaign for Action congratulates for completion of projects its state-based Action Coalitions competitively selected in 2018 to receive funding for innovative ideas to build healthier communities through nursing. The Campaign is an initiative of AARP Foundation, AARP and the Robert Wood Johnson Foundation.
Nine Action Coalitions – Colorado, Massachusetts, Michigan, Nebraska, Ohio, Pennsylvania, Rhode Island, Utah and West Virginia – each received a $25,000 Nursing Innovations Fund, and raised required matching funds, for projects to advance nursing and build a Culture of Health by implementing at least one recommendation from the Institute of Medicine's 2010 report on the future of nursing.
Through unique approaches, connections to community partners, creativity and commitment, these Action Coalitions successfully achieved their identified goals, and all of the projects are described here in detail.
Three common themes emerged: advancing nurse leadership, cross-sector collaboration, and the use of technology to increase outreach and connection across their states.
For example, Colorado assisted organizations in making changes for nurses to have increased leadership roles in the primary care delivery system; Massachusetts worked with school wellness councils to increase awareness of the role and value of school nurses and nurses within the community and Michigan connected more than 50 experienced mentors with new nurses.
Action Coalitions demonstrated broad outreach and increased collaboration with community-based organizations across the states. Some of the partners provided funding, while others provided logistical, technical, and outreach support. In addition, most of the Action Coalitions worked with their partners to replicate, expand, and sustain their projects. The outcomes of the 2018 Nursing Innovations Fund projects demonstrate the commitment of these Action Coalitions to continue to share and expand their projects, while providing strong examples and opportunities for other state Action Coalitions to build on their work.
As the Campaign launches its third round of Nursing Innovations Fund projects, it will continue to implement recommendations of the IOM, now part of the National Academy of Medicine. The 2020 Nursing Innovations Fund will award state Action Coalitions that create replicable strategies for nurses to build a Culture of Health and health equity by addressing policies around social determinants of health priority areas: access to care, housing, social isolation, employment, or educational attainment, while highlighting the importance of collaboration with diverse stakeholders.
Read more about the Campaign's Nursing Innovations Fund, the awardees and their projects.