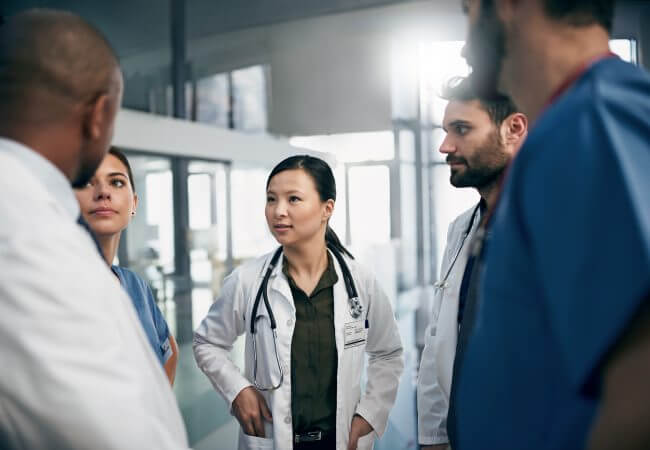 Clinical Nurse Specialists: A Force for Improving Safety, Outcomes, and Health Care Delivery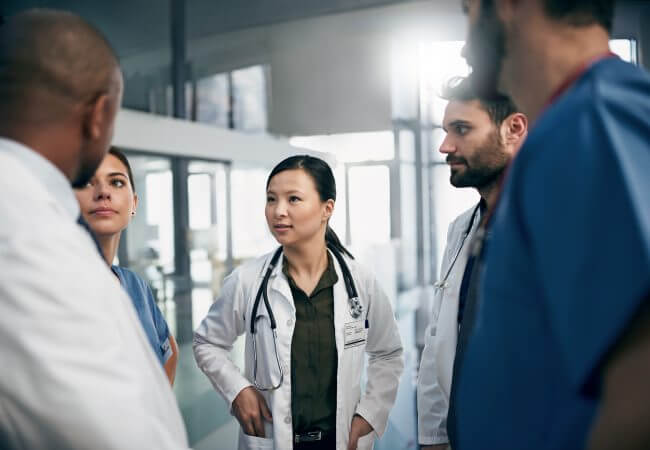 September 1–7 is National Clinical Nurse Specialist Recognition Week, a time to celebrate the contributions of these highly skilled nurses to our nation's health and draw attention to the need to remove barriers that prevent them from practicing to the full extent of their education and training. Clinical nurse specialists (CNSs) are one of the four types of advanced practice registered nurses—the others are nurse practitioners, certified nurse-midwives, and certified registered nurse anesthetists—and there are an estimated 72,000 CNSs practicing in the United States.
CNSs are registered nurses who hold a master's and or doctoral degree in nursing and have a specialty area of practice. Their focus areas can range from the population they serve (e.g., pediatrics, geriatrics) to a specific disease or problem (e.g., wounds, oncology) to a setting or a type of care (e.g., critical care, psychiatric). Three in four specialize in adult health or gerontology, and more than 80 percent of CNSs work in hospital settings.
These highly skilled nurses spend their days working with patients, nurses, and other health care staff and leading projects to improve care and outcomes and reduce costs, but they face scope of practice barriers in many states—despite having high levels of clinical-related responsibility. In a recent survey, more than half of CNSs said that they have responsibility across the entire health system, yet only 1 in 5 are authorized to prescribe medications and only 16 percent are authorized to prescribe durable medical equipment. A 2015 analysis found that CNSs need collaborative agreements with physicians to prescribe medication in 19 states.
"More work needs to be done to allow CNSs to practice to the full extent of their education and training and break down barriers to CNSs working at their full scope of practice. Our country needs health care that is effective, patient-focused, high-quality and based on evidence—the clinical nurse specialist role is uniquely qualified to deliver this type of care," Vince Holly, MSN, RN, president of the National Association of Clinical Nurse Specialists, said in a June news release.
The Campaign is proud to celebrate National CNS Recognition Week  and to be working to change outdated laws and policies to enable these highly skilled nurses to practice to the full extent of their education and training, which will give more Americans better access to high-quality, affordable health care. Learn more about the role of CNSs and join the conversation on social media by searching the hashtag #CNSWeek.