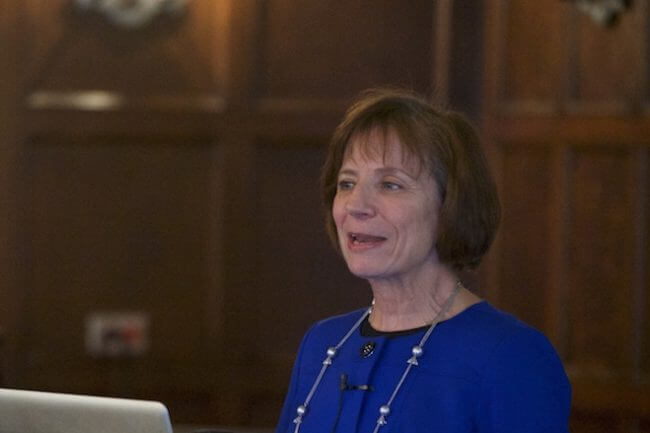 Campaign Director Urges Students to Follow their Passion, Pursue Leadership Opportunities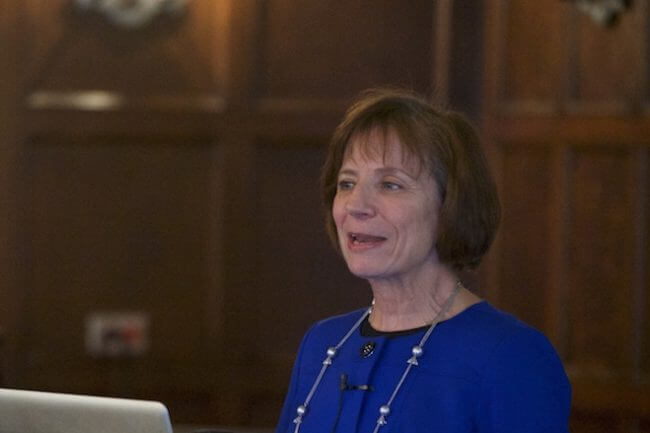 Aspiring nurses must find and cultivate their passions, pursue leadership opportunities, and always remember to be caring and compassionate, according to Campaign Director and the Robert Wood Johnson Foundation Senior Adviser for Nursing Sue Hassmiller, PhD, RN, FAAN.
Hassmiller spoke at Georgetown University on February 22, 2017, as part of the School of Nursing and Health Studies' McAuley Lecture Series. Read a full summary of her talk on the Georgetown University website.
Photo: Georgetown University