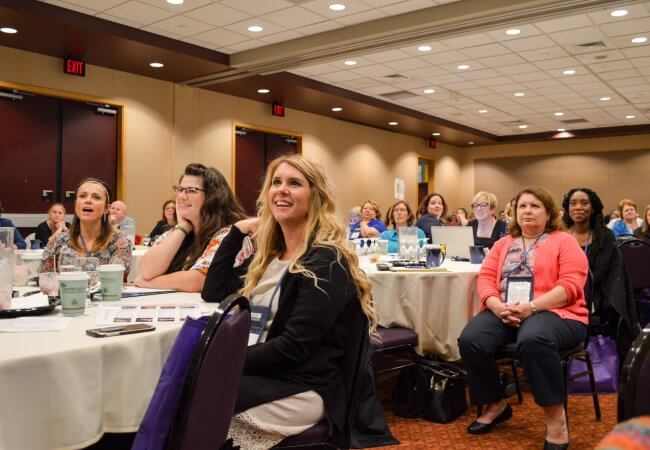 2018 Michigan Nursing Summit: Taking Health Care Upstream
October 18-19, 2018|Lansing, MI
OVERVIEW:
The Michigan Center for Nursing's annual Michigan Nursing Summit convenes nurses from all over the state of Michigan. This year's Summit will equip nurses with knowledge to promote understanding of underlying health factors, and the impact that these have on patient interactions and outcomes.
Where
Crowne Plaza – Lansing West
925 S Creyts Road
Lansing, MI 48917
Phone: 517-323-7100
Mention group code MNS for event pricing
Registration 
Regular: $225
Retiree (RN 65+ and not employed): $120
Pre-Licensure Nursing Student: $120
Register today at mcn.eventbrite.com
Key Learnings
Influences of social and healthcare structures on establishing and maintaining a culture of health.
Current healthcare trends and issues requiring nursing leadership for individual patients, systems, and vulnerable populations.
Techniques for nurse self care, compassionate care, and interpersonal relationships in the workplace.
Special Features
Academic Posters
Exhibiting
Action Coalition Update
Mentoring Project
Networking Reception
Continuing Education
This activity will be submitted for approval to award nursing contact hours by an accredited approver of continuing nursing education.
SPEAKERS & TOPICS:
KEYNOTE Delivering Compassionate Care in a Culture of Health
Susan Hassmiller, RN, PhD, FAAN
Senior Advisor for Nursing, Robert Wood Johnson Foundation
Health Equity: What the Eyes Don't See
Mona Hanna-Attisha, MD, MPH
Director, Michigan State University and Hurley Children's Hospital Pediatric Public Health Initiative
Maternal and Infant Mortality in Michigan: Who and Where?
Cheryl Larry-Osman, RN, MS, CNM
Perinatal Clinical Nurse Specialist, Henry Ford Hospital Association of Women's Health, Obstetric and Neonatal Nurses Board of Directors
Adverse Childhood Experiences and Trauma Informed Care
Laura Porter
Co-Founder of ACE Interface, LLC, and Senior Director of The Learning Institute at the Foundation for Healthy Generations
Myth Busting Medical Marihuana
Andrew Brisbo
Director, Bureau of Medical Marihuana Regulation, State of Michigan
Saqib Nakadar, DO
Physician Advisor for the Michigan Medical Marihuana Advisory Panel
Human Trafficking: What Nurses Need to Know
Sarah Berry, DNP, RN, AGCNS-BC, CEN
Member, Beaumont Human Trafficking Task Force
Magnet Program Coordinator, Beaumont Health System, Troy
Christina Cercy, RN
Member, Beaumont Human Trafficking Task Force
RN, Material Child Health Unit, Beaumont Health System, Troy
Cynthia Weintraub, MS, BSN, RN
Chair, Beaumont Human Trafficking Task Force Clinical Nurse, Beaumont Health System, Troy
Mentoring Nurses: The Future of Nursing
Linda DiClemente DNP, BA, RN
Consultant, Michigan Health Council
Instant Stress Busters for Nurses
Aila Accad, RN, MSN
Speaker, Author, Certified Life Coach, LifeQuest International LLC
Intergenerational Harmony: Recruiting and Retaining Millennials
Lou Ann Brubaker, BS
President, Brubaker Consulting
Living Learning and Laughing Through the Years
Barb Bancroft, RN, MSN, PNP
President and Executive Director – CPP Assoc.
This continuing nursing education activity was approved by the Midwest Multistate Division, an accredited approver by the American Nurses Credentialing Center's Commission on Accreditation.
For more information regarding contact hours, please call Kristin Sewell at 517-908-8243.