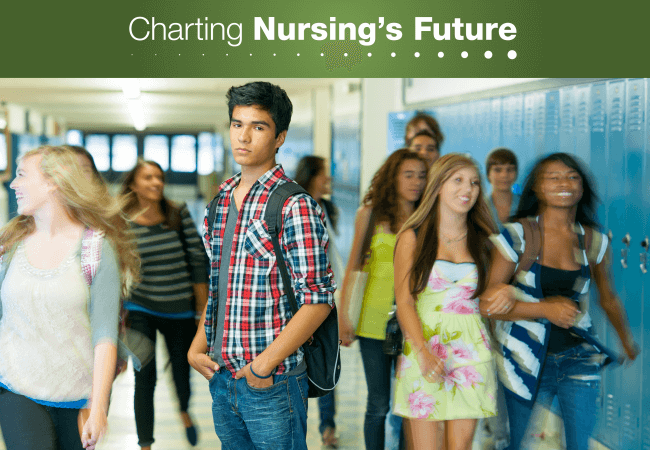 Youth Suicide: How a Nurse-Designed Intervention May Be Saving Lives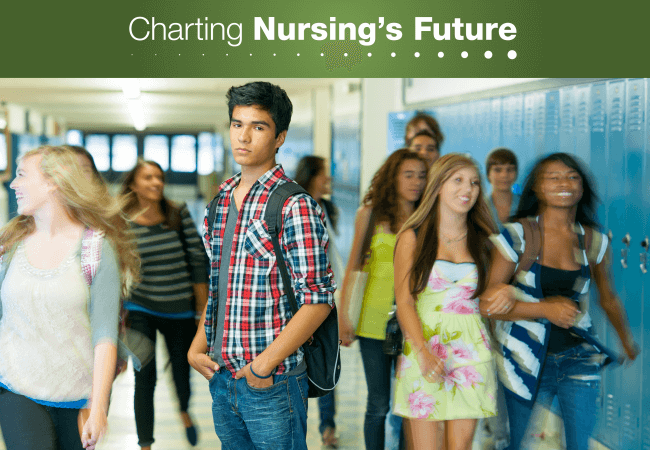 A nurse-designed mental health intervention can improve the well-being of America's youth. It may even save lives.
Creating Opportunities for Personal Empowerment (COPE) gets cognitive behavioral therapy (CBT) training to children, teens, and young adults in community, school, and home settings. Created by Bernadette Melnyk, PhD, APRN-CNP, FAANP, COPE has been shown to improve the mental and physical health of children, teenagers, and college students.
Given that suicide is now the second leading cause of death for Americans ages 10 to 34­­­­­—and that depression is one of the main risk factors for suicide—widespread use of COPE has the potential to slow the current suicide epidemic while giving children the skills they need to navigate an increasingly complex world.
"We won't send a construction worker into a worksite without a hardhat," says Melnyk, dean and professor, vice president for health promotion, and chief wellness officer at The Ohio State University's College of Nursing. "How can we send our kids through life without giving them the cognitive behavioral and coping skills they need to cope with challenges?"
A Youth Mental Health Crisis
According to the Centers for Disease Control and Prevention, approximately seven percent of children ages 3 to 17 have diagnosed anxiety; just over three percent have diagnosed depression. And some people who work with this population suspect the actual incidence of anxiety and depression may be much higher.
A shortage of mental health providers exacerbates the problem. There are just 8,000 practicing child and adolescent psychiatrists in the United States and almost 15 million American children with mental, emotional, or behavioral disorders, by one estimate. In some places, children and their families wait months for care. The American Association of Child and Adolescent Psychiatry says that the average wait time to see a child and adolescent psychiatrist is seven and a half weeks, but when many families call for help, they find that the first available appointment is four or more months in the future. Providers simply can't keep up with demand.
The National Institute of Mental Health reports that only about 40 percent of teens with depression receive any treatment; according to the 2018 Children's Mental Health Report, just 20 percent of children and teens with anxiety get treatment. The near-term prospect of increasing those numbers through traditional individual therapy appears dim. The U.S. Department of Health and Human Services expects shortages of psychiatrists, psychologists, social workers, and counselors to persist through at least 2025.
COPE Removes Obstacles to Care
Melnyk first noticed the need for CBT training for young people while consulting on a child and adolescent inpatient psychiatric unit in the 1980s. "It struck me that many of them, even the ones who'd been diagnosed and got medication, didn't get cognitive behavioral therapy, which is the first-line evidence-based treatment for depression and anxiety," she says.
So, Melnyk created a health class for the youth on the unit, incorporating the key aspects of CBT. That class became COPE, which teaches participants about the connections between thinking, feeling, and behaving. COPE also teaches positive thinking habits, stress reduction strategies, and problem-solving and goal-setting over seven approximately 30-minute sessions. Melnyk later expanded her original program to 15 sessions, adding information about exercise, nutrition, and healthy lifestyles. The 15-session version of the program is called COPE Healthy Lifestyles TEEN (Thinking, Emotions, Exercise, and Nutrition).
Melnyk developed specific guidelines for the COPE programs and started training primary care providers, teachers, and others to deliver them. She tested the effectiveness of COPE and COPE Healthy Lifestyles TEEN with diverse groups of elementary, middle school, high school, and college-age students. A randomized controlled trial funded by the National Institute for Nursing Research found that COPE significantly decreased depressive symptoms among depressed teenagers, even 12 months after the intervention. COPE Healthy Lifestyles TEEN also produced another important benefit: a significant decrease in the proportion of overweight and obese teens from baseline to 12 months. The National Cancer Institute has since designated the COPE Healthy Lifestyles TEEN program as a research-tested obesity control program for adolescents.
Today, COPE is used in primary care offices and schools in 44 U.S. states and five more countries: Canada, Australia, the United Kingdom, South Africa, and Lebanon. "We need to shift our current paradigm from crisis intervention to prevention," says Melnyk. "My dream is to start a nonprofit foundation for child and adolescent mental health and get this program to every single kid in the country."