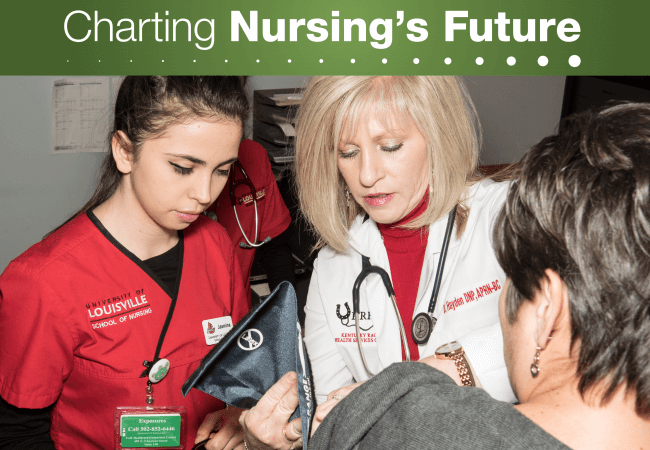 What Nurses Do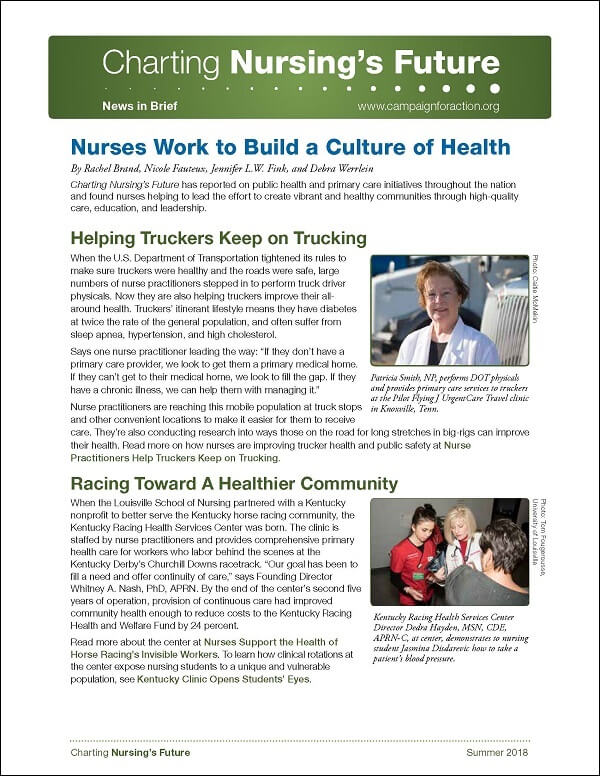 My work on Charting Nursing's Future brings me into contact with nurses crunching workforce data, monitoring disease outbreaks, and saving lives in the aftermath of natural disasters—activities that all occur outside the walls of traditional health care settings.
And in the past year, I've also become better acquainted with another group of nurses: those who are building a Culture of Health in some unexpected places. If you don't think of truck stops, racetracks, or state legislatures as venues for advancing health, let Charting Nursing's Future introduce you to the nurses who are employing these settings to improve population health. Our first issue of News in Brief captures their stories and also showcases the work nurses are doing to build healthier communities through departments of public health.
I hope you'll read these stories and some of the others we've posted this year. Whatever you think of when you hear the word "nurse," I suspect News in Brief  will expand your notion of what nurses do. It might even get you thinking about other ways nurses can contribute to building a Culture of Health.