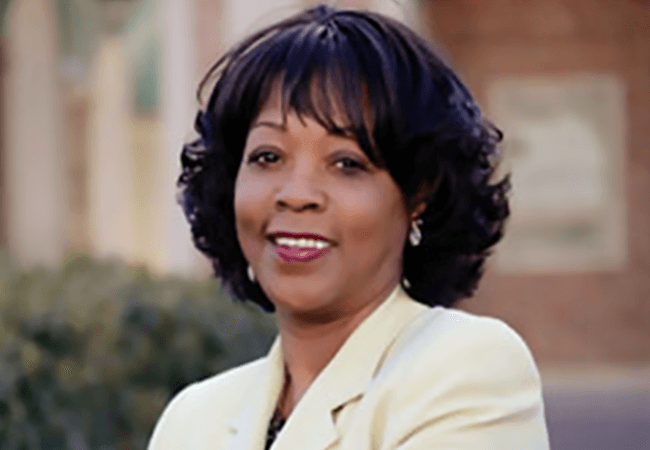 She's Out To Fix the 'Say-Do' Ratio In Nursing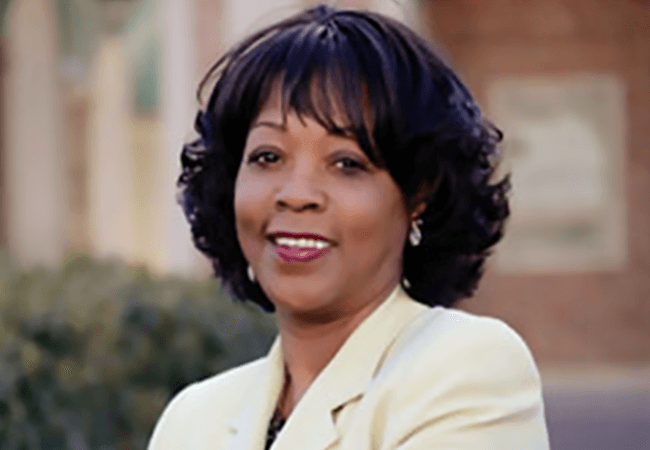 G. Rumay Alexander, EdD, RN, FAAN, knows how to navigate. She has been doing it her whole life, and bringing people along as she goes. She has already started doing the same as the scholar-in-residence at the American Nurses Association (ANA) supporting ongoing work on racism in nursing.
"Even before people were ready to talk about these issues, I was talking about these issues," Alexander said in a recent interview with the Future of Nursing: Campaign for Action, an initiative of AARP Foundation, AARP and the Robert Wood Johnson Foundation. In health care, she says of nursing, "We've been part of a system where there are unnecessary deaths and outcomes because of disparities and inequities. And because of our failure to address the barriers to diversity—barriers put in by design to block diversity in the nursing workforce in academia and in leadership roles in health care organizations. My job is to help people to navigate this work. I'm not telling them what to think, I'm telling them what to think about."
The "what to think about" includes health equity and why diversity matters. A clinical professor of adult health, health, and social justice at the University of North Carolina School of Nursing since 2003 and chair of the Faculty Council's Diversity and Community Committee—she was the university's associate vice chancellor for inclusive excellence, and chief diversity officer, for four years starting in 2015—Alexander has been pushing open the doors of inclusion to have a seat at the table, then opening the door wider for others to enter too. She is immediate past president of the National League for Nursing and was recently named to the board of The Leapfrog Group, a nonprofit watchdog organization that serves as a voice for health care consumers.
ANA, with the National Black Nurses Association (NBNA), National Coalition of Ethnic Minority Nurse Associations (NCEMNA), and National Association of Hispanic Nurses (NAHN), in January created the National Commission to Address Racism in Nursing. Its mission: to have "nurses confront and mitigate systemic racism within the nursing profession and address the impact that racism has on nurses and nursing."
"This is a chance to put light on what has been hidden," Alexander says of the Commission, "When the implicit is not made explicit, injustices flourish. I'm so proud of the Commission for wanting to put a light on the implicit, make it explicit. I'm proud the Commission is taking on the baked-in systems of injustice and unfairness and moral insults to those who identify as Black, Indigenous, and people of color. This is part of the navigation I'm doing."
"Asking for forgiveness, and commitment to doing better, are necessary starts to the work."
One of the first steps Alexander took to shine a light was to help the Commission define racism. In June, the results were published in a paper Alexander wrote:
RACISM: Assaults on the human spirit in the form of biases, prejudices, and an ideology of superiority that persistently cause moral suffering and perpetuate injustices and inequities.
Navigating Racism: the "Say-Do" Ratio
In choosing to begin her work on the Commission by defining racism, Alexander follows her long-held practice of using the word "navigate" itself to guide her thoughts and actions.
Starting with the initial letter in navigate, says Alexander, first: Name the issue. "Don't avoid the elephant in the room. You've got to talk about it. Why is it growing?" Advocating, values-setting, imagination, growing—those are some of the acts of navigation needed to face racism head-on and lead our communities to better health equity, says Alexander. (See section below for Alexander's steps.)
Part of her work today, says Alexander, is to bring nurses through these stages to try to reach a vision of health equity, which, she says, is first and foremost about the patient.
Alexander refers often to the "say-do" ratio, which she believes is off in many places—including in nursing.
"We need everyone questioning who we say we are as nurses, and what we say we're about. If we say it, we need to do it. And let's have an honest conversation—because racism hurts everybody. If we're not willing to do it, let's not say it."
Alexander's own navigating started early. Growing up Black in a small town in Tennessee, as she recounted in a UNC interview, she and her sister insisted they be among the Black students integrating a local all-white school. The uphill fight prepared her for her tenure at Tennessee Hospital Association, where she was "the only nurse, the youngest vice president and the only person of color in the association … [in] the white-male dominated organization."
As a nurse leader, her focus is on the patient. So when she found herself in a room full of people and saw what she considered inequitable behaviors and unfair decisions, she did what she's good at and wants others to do: asked questions.
"I take a 'no' as just another piece of information," says Alexander, an attitude that has gotten her far. She has tried to instill that ideal in others through a series of conversations she held on campus while diversity chair at UNC. Through what she calls courageous dialogues, Alexander had people recognizing and questioning their own assumptions. What helped her guide students and colleagues through talks about knotty situations, Alexander says, was this: "People understood I was not there to condemn them, it was because I cared about them. I wanted them to be their best selves."
"It's the same with the Commission," says Alexander. "It's to let them know that you care enough about them to bring this to the table. Because what you want is the optimum work environment, a collegial environment, because when that is not happening, the patient gets caught in the middle. That's who loses.
She's driven, she says, by inquisitiveness, grit—and an eloquent rage at injustice.
The anger stems in part from what she encountered growing up. As a student helping integrate local schools, she saw for the first time the books and subjects offered to White but not Black children. "I was with people the same age as I who had been taught things I had not been taught. I was furious." The result: a drive, she says, "that has always sat there."
The drive was fueled later, too. As a pediatric nurse in a supervisory role at a large medical center in Tennessee, she was often called over to the newborn intensive care unit. White nurses would say: "We have babies of color and we don't know if they're transitioning to something worse because symptoms don't show up in Black babies the way they show up in White babies." And I'm thinking, 'But I know how to take care of you. How is it that you don't know how to take care of me?'" She adds, "It wasn't their fault. And there were no Black nurses in the NICU. But we had Black babies over there. And they were in danger. This is what I mean, the patient gets caught in the middle." (Today, as professor, she says, "One of the first things I teach about assessing is, Here's how to assess people who have melanin in their skin.")
She points to another sign of long-lived inequity: the very fact that there is an NBNA, NCEMNA, and NAHN, shows that many nurses decades ago felt they were not represented by ANA. She sees her role on the Commission as taking on that history: "What the Commission is doing is also reckoning with history, as a profession, what's been embedded and perpetuated."
The inquisitiveness started early, too: "I questioned everything. I didn't do something just because you said to do it. I needed to understand why. So there's that inquisitive part of me along with that seething rage, along with the grit that says, You know what? I'm going to prove you wrong and you know what, I'm going to bring others with me. Because I'm not the exception."
She's out to quash stereotypes and nudge people toward greater self-awareness on the road to health equity.
"Health equity and diversity: You don't have one without the other. Equity is impossible to achieve if we cannot perceive one another's experiences as real. And the way is through really listening to people's stories."
"This is hard stuff. It didn't happen overnight and we're not going to fix it overnight. This is centuries of behavior. And it's complex. The whole topic of diversity is complex. That's where my work is situated, I have to bring people through these stages, thinking about this huge issue. Part of the work is to get people ready to go to the next step." 
---
Books to read:
"The Four Agreements: A Practical Guide to Personal Freedom," by Don Miguel Ruiz.
"Waking Up White," by Debby Irving.
---
Navigate: Rumay Alexander's Guide To Understanding
First, name the issue, says Alexander. "Don't avoid the elephant in the room."
The "a" in navigate Alexander continues, is advocate for equity—by challenging assumptions, beliefs, behaviors, traditions, rules, policies, and habits of the mind.
The "v" is for value-driven culture. Says Alexander: "Our values show through. Just because you didn't say it with your mouth doesn't mean you didn't say it. Our body language says it; the things you're willing to do or not do says it."
The "i" is for imagination: "We need to release 'how it was,' focus on 'how it can be'—what equity would look like."
The "g" is for growing—by asking questions, rather than assuming.
The "a" is for accountability—which Alexander sees as lacking in many ways, in nursing as well as society as a whole.
The "t" is for "trust": "I am all about doing what you say, which is the way I define trustworthiness. And it's part of the problem right now. We haven't done what we said."
The "e" is for ethical and emotional intelligence—the empathy to truly hear other people's stories.