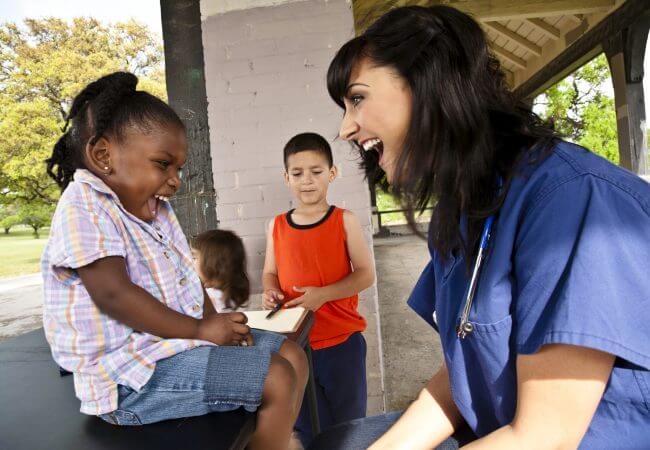 Report: Nurses As Intermediaries Can Improve Community Health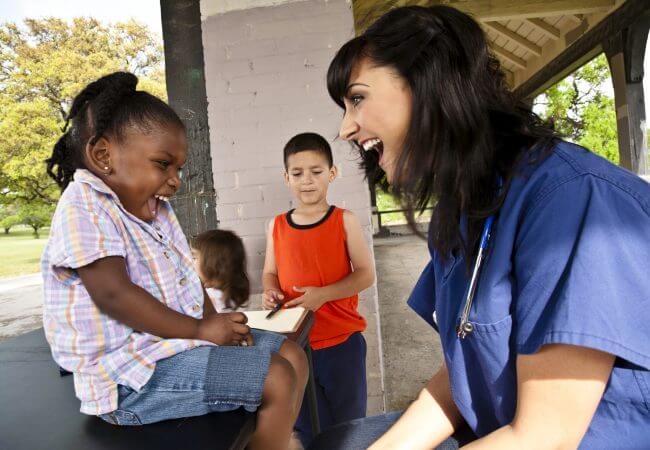 Hospitals and health facilities are not always connected with the ways people live and behave in their day-to-day lives. A new paper that refers to the "siloed nature" of the health care system also suggests that nurses are, and can be even more, a solution to the "fragmented health care landscape."
What is needed, says the study from The Brookings Institution, are intermediaries to bridge the gap between health facilities and nonmedical institutions such as housing authorities and schools.
"Nurses as Intermediaries in the Promotion of Community Health" summarizes existing and potential roles in nurses' supporting this integrated approach to health, including work carried out by public health nurses, school nurses,  clinical specialists, and clinical nurse leaders.
The study, which points out that the Institute of Medicine's Future of Nursing report of 2010 also cited nurses as key links to better health, says another solution lies in better coordination and cooperation when it comes to data and regulations—and those of course involve nurses too.
Nurses, says the paper, are patient advocates who "not only provide skilled health care services, but tend to be the closest to the patient and their family caregivers, and the most aware of their broader psychosocial and health care needs."