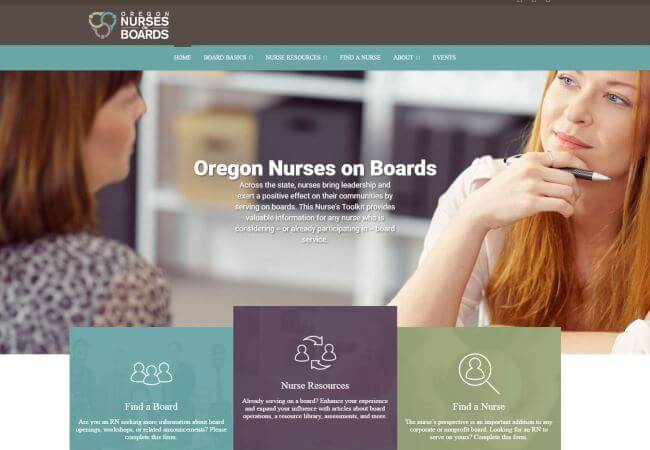 Oregon Offers Online Toolkit to Help Nurses Pursue Board Positions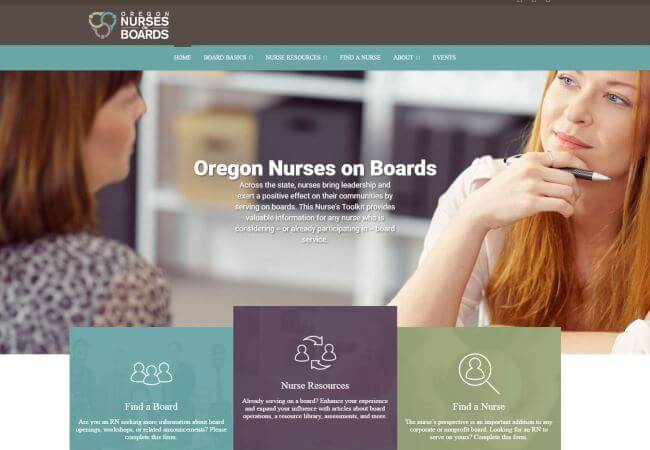 By Jana Bitton, MPA, executive director, Oregon Center for Nursing
There's no question about it: Nurses need to lead. With the changing health care delivery environment, nurses are needed more than ever to be leaders not just in their profession, but also in their communities. Nurses can be key to building a culture of health within their cities, groups, and networks, and a good place to start is through serving on a board.
In 2015, the Oregon Center for Nursing (OCN) partnered with the Oregon Action Coalition to form the Oregon Nurses on Boards Initiative to encourage nurses to pursue board positions. As part of this project, OCN—which is co-leader of the Action Coalition—created the Oregon Nurses on Boards Toolkit, an online resource dedicated to help nurses throughout Oregon find board positions and be successful as board leaders.
Many nurses struggle with finding the time to serve in a board position, or aren't sure where to start. Many organizations don't know the valuable contribution nurses can make in governance and strategic decision-making. This toolkit emphasizes why nurses should serve and why organizations should be looking for nurses.
The toolkit is geared toward three audiences: nurses who have never served on boards and are looking for information to help them get started; nurses who are serving on boards and need resources to help them be successful in their roles; and organizations seeking board members. It includes many articles about board service, assessments for nurses to use to help identify their readiness to serve on a board, and checklists to make sure nurses are well-oriented for their position.
The Oregon Nurses on Boards Initiative also includes workshops for nurses in rural parts of the state. Having this toolkit available as a resource provides workshop participants with continued support as they search for board positions in their communities.
With the evolving health care delivery system, nursing needs to have a voice. With this new toolkit, nurses in Oregon and throughout the country can be inspired to pursue board positions, demonstrate their leadership, and make their voice heard.
The Oregon Nurses on Boards Initiative is funded with a grant from the Robert Wood Johnson Foundation with matching funds provided by Legacy Health System, Oregon Center for Nursing, Oregon Health & Science University, OHSU School of Nursing, and Dana Bjarnason, PhD, RN, NE-BC.