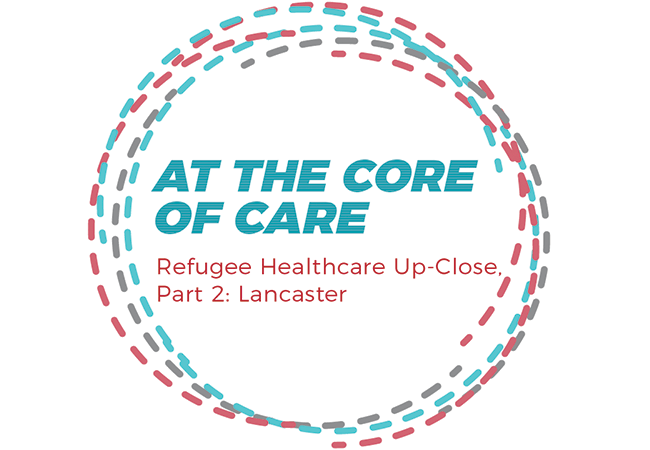 Nursing Podcast Series Focuses on Refugee Healthcare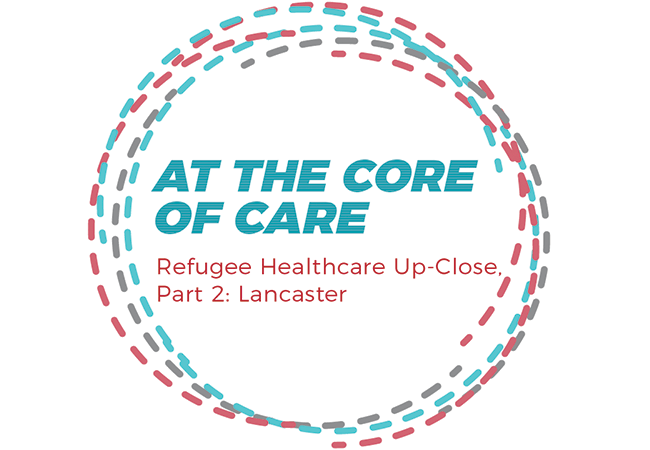 How do newly settled refugees and immigrants in Pennsylvania get health care? That's a question the Pennsylvania Action Coalition – a state arm of the Future of Nursing: Campaign for Action — takes on in its podcast, At the Core of Care.
Over two episodes, Refugee Healthcare Up Close (Part One: Erie and Part Two: Lancaster) Sarah Hexem Hubbard, executive director of the Pennsylvania Action Coalition, who hosts the episodes, speaks with nurses and other community stakeholders collaborating to address public health issues for people newly arrived to the United States from other countries.
"We'll hear from nurses about the enormity of the responsibility they feel to deliver effective, culturally congruent care to patients who've endured so much," Hexem Hubbard said. The National Institutes of Health defines culturally congruent care as a "process through which providers and clients create an appropriate fit between professional practice and what patients and families need and want in the context of relevant cultural domains."
Hexem Hubbard speaks with a nurse practitioner, a licensed practical nurse, a physician, a chief executive officer and an executive director from three community health centers in Lancaster, Pa., who are each working to better serve the growing refugee population. Here are a few of their perspectives:
Jacqueline Brysacz, CRNP, MPH, who has worked at the Lancaster Health Center for the past two years, thinks it would be helpful to have more refugees delivering patient care. "Something that I also hope for, at least in our community, is more folks from the immigrant refugee communities becoming nurses, becoming physicians. Because then they're sort of like a conduit to their community like oh no that is a good clinic. You can go there, and you know there's someone from your community that can sort of help translate what might be going on and help sort of build trust in that community," she said.
Alisa Jones, the CEO of the Lancaster Health Center, shares the same sentiment. Having refugees on staff is critical to delivering effective and culturally congruent care. She also believes that providers without lived experiences can empathize with their patients. "It all starts with looking at ourselves first…We've all had moments where we feel alone…Where we feel as though no one could possibly understand what we're feeling right now. We feel that people have made judgments about us that are so wrong. So regardless of how you had that experience, when you can tap into that feeling – even though it doesn't feel great – that is the feeling that many of our patients feel every day, all day."
Isary Plaza, LPN, who serves as a practice manager at the Lancaster Heath Center, decided to go into nursing partly from her early healthcare experiences in Lancaster. "This is my career because I want to help people. I want to make sure that everyone – whether they speak English, Spanish, or Nepali. Doesn't matter what language, where they come from. I want to make sure that they have the best care possible. And that's actually one of the reasons I work here at Lancaster Health Center because we serve such a diverse population. And to me I feel like we serve the patients that need us the most. And it's amazing and fulfilling."
Learn more about this groundbreaking podcast series highlighting Pennsylvania nurses in September 2019 and listen Refugee Healthcare Up-Close, Part 2: Lancaster here.  At the Core of Care  is available on Apple Podcast and other podcast platforms.
The Campaign for Action is an initiative of AARP Foundation, AARP, and the Robert Wood Johnson Foundation with volunteer state organizations in nearly all states.