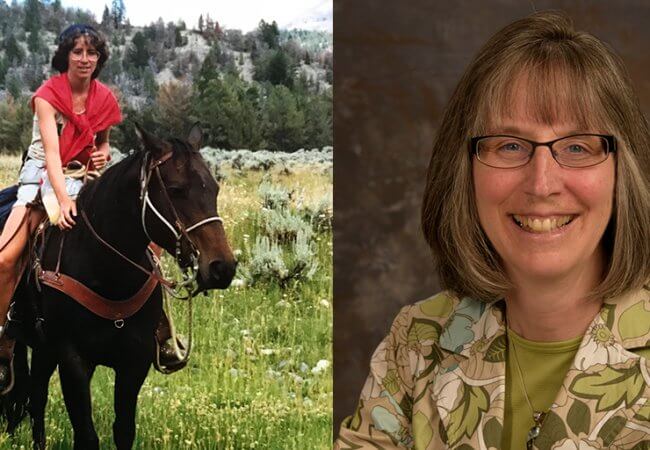 Nursing Journeys: She Wanted to Become a Rancher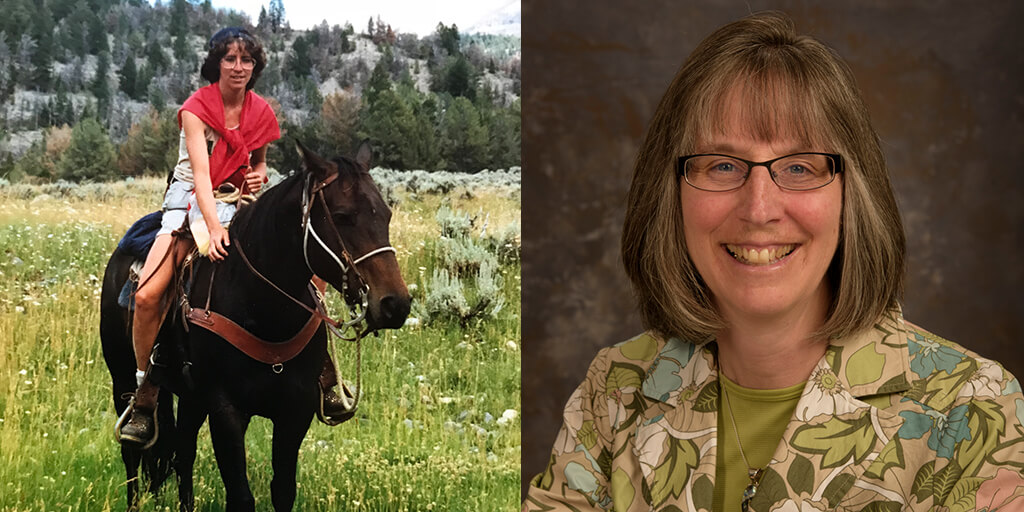 "Nursing Journeys" is a profile series featuring Action Coalition leaders discussing their career paths and reflecting on the lessons they've learned along the way.
Mary Burman, PhD, FAANP, FAAN, is dean and professor at the University of Wyoming's Fay W. Whitney School of Nursing. She is also co-lead of the Wyoming Action Coalition and has been the project director for two State Implementation Program (SIP) grants, both focused on streamlining nursing education programs for Wyoming students.
Why did you decide to become a nurse?
To be honest, I really wanted to be a rancher. But in my senior year of high school, after realizing that purchasing a ranch was way out of reach, I took a health occupations course which required students to spend time working at the local hospital in a nursing aide capacity. I found that I really enjoyed the caregiving and science underlying health and nursing, including anatomy, physiology, and pharmacology. That's when I made the decision to become a nurse.
Can you describe the journey you went on to get from that decision to where you are today?
I will always be a student at heart! I began as a staff nurse but quickly returned to school for graduate education at the University of Michigan to satisfy my bottomless curiosity about so many topics related to nursing and health care. While there, I earned a master's in community health nursing and a PhD in nursing science. That started me on my path to becoming an educator and since then, I have gone from being an assistant professor to professor.  In addition, I have held a number of administrative positions in higher education.
What impact did the Institute of Medicine's Future of Nursing report have on you?
The Future of Nursing report has guided the work of the Wyoming Center for Nursing, which houses our state's Action Coalition. I serve on the center's advisory board and have been involved in several of our major initiatives, such as ReNEW, our statewide initiative to support academic progression, and nursing leadership development, such as our Nurses on Boards activities.
The center launched in 2009 with funding from the Robert Wood Johnson Foundation and a variety of Wyoming funding partners. It is committed to creating a Culture of Health that promotes the development of a diverse health care workforce by transforming nursing education, advancing the health of individuals, and improving communities through collaborative partnerships. With a broad-based statewide membership, the center has several priority areas which are inspired by the IOM report: academic progression; leadership development, including facilitating nurses serving on boards; and diversity in nursing education and practice. In addition, the center recently began an in-depth look at the nursing workforce in long-term care in Wyoming.
How have you been involved with the Campaign for Action?
I currently serve as the co-lead of the Wyoming Action Coalition, a role I have held since 2011. Among our state's many accomplishments, we have developed and implemented a statewide Bachelor of Science in Nursing (BSN) degree curriculum and a mentoring program for nurses who want to serve on boards.
Of all you have accomplished, what are you most proud of?
I was one of the co-founders of the Downtown Clinic, a free clinic in Laramie, Wyoming.  The clinic provides truly comprehensive care to those in our community without insurance coverage, including primary care, nursing services, specialty care, physical therapy, and so on. The clinic has many diverse community partners and it is a remarkable example of collaboration and innovation, all done on a shoe string budget.
What is the most important action that nurses can take to lead the way to improve health and health care in America?
The ways that nurses can address our country's pressing health care challenges are endless. What stands out to me, given my long involvement in nursing education, is that academic nursing is poised to become a full partner in health care alongside our nursing colleagues in practice. Through that academic-practice collaboration, nursing can address health care challenges in new ways and with better outcomes for the communities we serve.
What advice do you have for the next generation?
In order to effect change in health care, nursing, and nursing education, nurses have to be engaged in the policy arena at the local, state, and federal levels.  This can be some of the most satisfying work (especially when long, hard efforts pay off in legislative and regulatory changes), and some of the most challenging work, especially right now when we are so polarized as a country. I strongly encourage the next generation of nurses to be very engaged in policy.