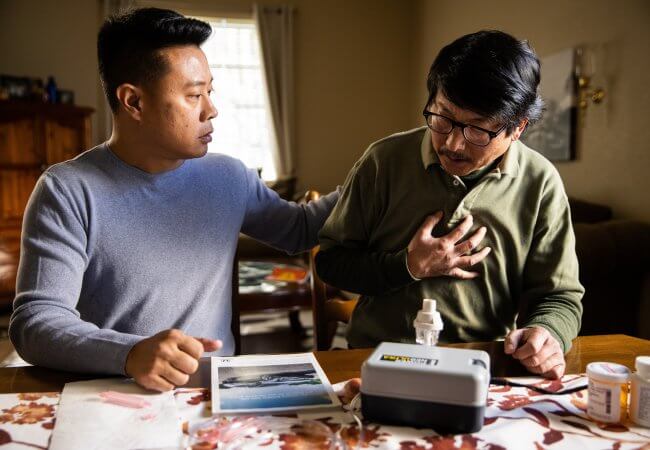 Nurses Support to Family Caregivers Proves Critical
"Nurses Leading the Way to Better Support Family Caregivers," is an article in the January 2020 issue of the Online Journal in Nursing (OJIN) that examines the considerable challenges family caregivers face and how nurses can help educate and support them on managing complex care.
Authors Susan Reinhard, PhD, RN, FAAN, senior vice president and director, AARP Public Policy Institute, and chief strategist, Center to Champion Nursing in America (CCNA), and Andrea Brassard, PhD, FNP-BC, FAAN, a CCNA senior strategic policy advisor, urge nurses to lead the way to better support of family caregivers, and review resources and information that the AARP Public Policy Institute, working with partners, has produced to support family caregivers. CCNA is an initiative of AARP Foundation, AARP and the Robert Wood Johnson Foundation, with the mission to see that Americans have the nurses they need, now and in the future.
Family caregivers in the United States provide an estimated 34 billion hours of unpaid and often complex care to adults with chronic or serious health conditions. Reinhard and Brassard summarize current evidence to provide guidance to nurses and other providers about how to educate family caregivers, and discuss proactive outreach strategies that can help family caregivers manage complex care. In addition, the authors highlight a series of "how-to" videos produced by AARP to help family caregivers with specific medical/nursing tasks, such as preparing special diets, managing incontinence, wound care, mobility, and managing medications.
Lastly, the authors highlight findings from a 2019 report, Home Alone Revisited: Family Caregivers Providing Complex Care, by the founding partners of the Home Alone Alliance (SM), which looked at how family, neighbors and friends across the US were managing medical/nursing tasks.
During the COVID-19 pandemic, many family caregivers have been kept out of hospitals and long-term care settings by no-visitors policies. Family caregivers would say that they are not just visitors; they are valued members of the health care team.  This article includes several web-based resources that may be especially helpful to teach family caregivers when they are not allowed at the bedside.